Paoli Vetcare Client Reviews
Our Patients & Clients Mean the World to Us!
Kind words encourage us in our daily quest to create a spectacular experience—every single visit.
Paoli Vet Care. Dr Dawn Has treated my cats for years and is very caring, educational and involved. She regularly calls to follow up after my cats have had treatment. I've also boarder my cats there and they are happy.

My cat vomited her food for 2 days, ate little if anything, the following 2 days. Emily suggested what to feed her & symptoms to monitor before I could bring her in for an office visit. I dropped my cat off and quickly received call from Dr. Dawn with thorough information and a diagnosis. Now all is well.
Dr. Dawn is knowledgeable and compassionate towards her patients. She listens to all questions and concerns, and answers thoughtfully. She was helpful without judging when I needed to make some difficult decisions.

Great doctors and service! 

Dr. Urioste has been a huge support system for our family as we cared for a pregnant feral cat and her kittens; we could not have gotten through this process without her. THANK YOU!!
Paoli Vetcare. We have 3 French Bulldogs and my son has a blue heeler and we board all our dogs there. They love it and think they are going on vacation! Plus the vet is right there if needed. They get lots of attention!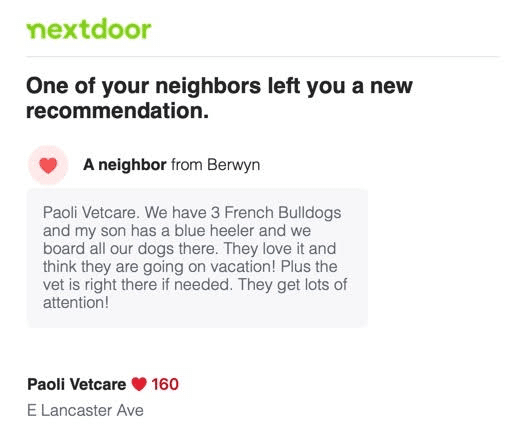 If you're looking for The Gold Standard in vet care, choose Dr. Jay Rowan and Dr. Dawn at Paoli Vetcare. Seriously — expert, professional, compassionate, straight-talking practice. — Nextdoor

⭐️⭐️⭐️⭐️⭐️ 5 stars! I've been taking my pets to Paoli Vetcare for over 20 years and have been very happy with the care that my pets have received. The vets are extremely caring and have helped us when our pets needed it most.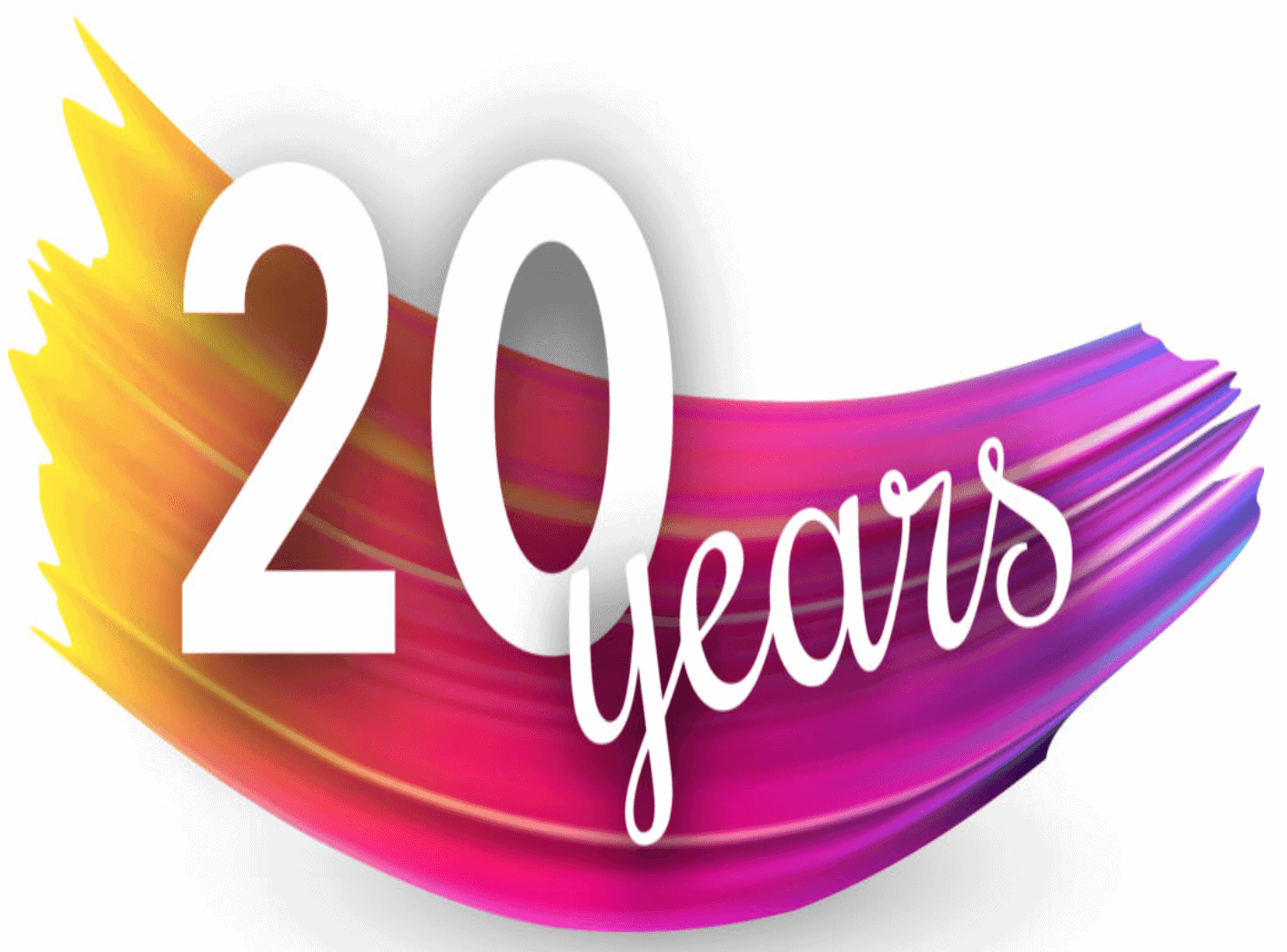 Very professional and friendly atmosphere and service.
Besides being a great vet, Dr Rowan is authentic, practical, and compassionate. He and his staff have cared for our family's dogs since 2005.

I just changed for same reasons to Paoli Vet Care and am totally delighted. And so is my dog!!!

I love Dr. Dawn, she is, by far, the best vet I have ever encountered. I've been a pet owner for 40+ years. Casey loves his massages after his check-up and Micki, she's still not too sure… Thank you all!
"My family and I Have used Paoli Vetcare to help our cats and dogs for years. The care offered our pets is and has been far above professional. There is so much care and understanding I always know my pets are in the right place."

Always great care for our dog and three cats. The staff and vets have been thoughtful and kind.

The ongoing care for Regina has been outstanding. Dr. Dawn listens and addresses our concerns in dealing with a difficult cat and trying to find ways to treat her without increasing all of our stress levels.
"Love Paoli Vetcare. The staff is extremely helpful, punctual, and caring. Dr Rowan has always been incredibly honest, professional and logical when giving advice and treating our dogs. We have been to other vets where they try to constantly add more products and procedures that only add to the bill – not improve dogs' health. We always feel like we get the best service and care after each visit with Paoli Vetcare."

Love Paoli Vetcare. Have been going there for over 20 years and 4 cats. They are caring and go above and beyond to work through lifetime chronic health conditions.

Great experience for our dogs—I have never left them before & they looked great when I picked them up & it was such a relief knowing I didn't have to worry if they were ok when I was away!
Will use Paoli Vetcare's pet hotel again.
It's great vet care with a wonderful, responsive and caring practice. Have used them for years and recommended often. Dr. Rowan listens, makes responsible recommendations, gives options when available, and follows up when your pet is ill. Their daycare makes my carsick dog excited to go for a ride, and I know it's a safe place for boarding. I wish I could find a human practice this reliably great! — Nextdoor Review
Excellent service, knowledge, skills and really nice to our pets.
"Dr. Dawn and her staff took great care of Tess and Sadie. They both had surgery to clean their teeth and Tess also had a cyst removed. Dr Dawn called several times to follow up to see how the girls were doing post op. Highly recommend Paoli Vetcare!" — Google Review


"Transitioning my senior dog to a new vet was intimidating for me & maybe the dog, but they were gentle, kind and considerate of my old girl. The entire practice seems to love what they do for people and their pets." — Google Review

Dr. Dawn Urioste was so good with my cats and my kids. She listened to their stories and reports, and treated their concerns with an attentive demeanor. It was clear how much she loves animals when she handled my cats.
Our 1st visit exceeded our expectations—the interaction with us—but more importantly with Ruby was fantastic. Could not be more pleased.
You have been the best vet for our pack of hounds for 30 years, and do a fantastic job for us, including treatment of injured hounds.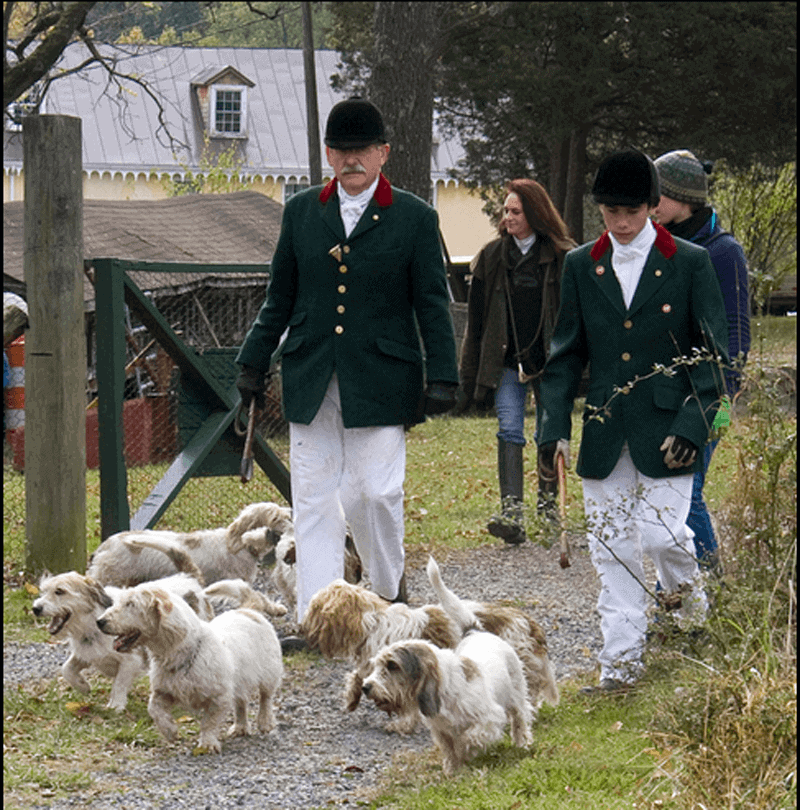 Paoli Vetcare has been pretty good about making sure urgent appointments can be made within a day or two. 

On my most recent trip to the vet we were seen by Dr. Dawn. She could not of been more friendly and kind. I could see how much she truly cares for Sophie. Your staff as well is quite welcoming. I love to see a dog behind the counter.
We have only seen Dr. Rowan once but at that time he was amazing—Sammie LOVED him—staff members are all very sweet. 

😸
Jay Rowan is hands down the best vet ever! I trust him completely with the care of my dogs.
I love Dr. Rowan. He has a practical approach to taking care of animals and I appreciate the fact that he takes a conservative approach to treatment. It keeps the animals' stress levels low and saves $$$!
I love the way Jay practices medicine – very caring and compassionate. We have been going to him for more than 10 years.
Friendly professionals and clean atmosphere with a neat decor! Always on time for our appointments and treat my dog like she is their own. Lots of love at Paoli Vetcare!

Are you ready to come see us?
Request an appointment online in minutes! New client exams are always free