Microchip Dogs & Cats in Paoli, PA at Paoli Vetcare
We all know accidents happen with our pets when we least expect it. Dogs escape even the most well-designed fenced yard and cats develop an insatiable curiosity to explore the outdoors–then slip out unseen. Losing your pet generates an immense amount of stress and anxiety. If the worst happens to you, you may worry a little less knowing your pet has the best chance to return home safely to you because she's microchipped. 
An unbelievable one in three pets will get lost at some time in their life. The statistics on missing pets without permanent identification are grim–less than one-quarter of dogs and less than 2% of cats find their way home!
On the other hand, a large study published in the Journal of the American Veterinary Medical Association (JAVMA) found that there is actually a much higher rate of return of microchipped dogs and cats to their families. Microchips bring home hundreds of thousands of pets 
The return-to-owner rate for microchipped dogs was over 52%–a 238% increase!

The return-to-owner rate for microchipped cats was dramatically higher at over 38%–a more than 2000% better!
Our veterinarians in Paoli can microchip your baby quickly and easily, helping you gain precious peace of mind. The procedure requires no anesthesia and takes a few minutes to complete. It's no more painful or invasive than an injection, or routine vaccination shot. The microchip injection comes preloaded in a sterile applicator and is injected under the loose skin between the shoulder blades. The process takes only a few seconds.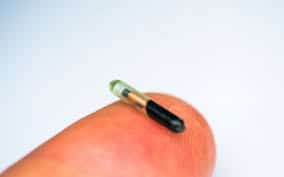 The microchip is only about the size of a grain of rice. It is protected by a glass capsule, ensuring that your pet's body is never negatively affected by the metal components of the chip, and vice versa.  This microchip transmits a low radio frequency signal that can be interpreted by special scanners. The message is read as a series of numbers that correspond to a specific registered animal.
The American Animal Hospital Association (AAHA) keeps a continually updating list of microchip registries and manufacturers as they correspond to specific identification numbers. This resource can help veterinarians, and animal shelter staff members contact the microchip registry associated with a lost pet. The registry is then responsible for contacting the pet owner. For your personal safety, there is no way for someone to obtain contact details from your pet's chip. This system allows pets and their owners to reunite without the dissemination of your private information. 
Some bad news the JAVMA  study uncovered is that only 58% of the microchipped animals' chips had been registered in a database with their pet parent's contact information. This is where the system can break down. But it is much easier nowadays since many people keep the same cell phone number for years. Still, remember after the vet microchips your pet, it is your responsibility to keep your profile up to date.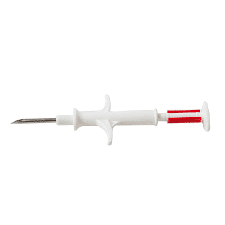 Are microchips expensive? Depending on your area the average cost, including registration, is around $55.  Microchips generally last a lifetime, although occasionally they migrate making them a bit harder to locate. Veterinarians and shelter workers know this and will scan all over a lost pet's body to locate one. If your pet was adopted from a shelter or purchased from a breeder, he may already have a microchip. Consult your pet adoption paperwork, or have your pet scanned for a microchip at your next vet visit to reveal the unique microchip ID number and register it.
Pet Microchip Services
Dog Microchip
Paoli Vetcare's dog microchipping service is consistent in its speed and effectiveness. While many dogs often return to their owners within a few days of leaving home, having your canine microchipped significantly increased the odds of being reunited.
Because microchips are so small, any-size of dog can undergo the microchipping procedure. Our experienced technicians and veterinarians will inject the chip between your pooch's shoulder blades with a specialized syringe. The process is nearly painless and requires only a moment of stillness on the part of your pet.
Cat Microchip
Our pet microchip services extend to cats as well! The procedure for microchipping a cat is identical to that of microchipping a dog. The device is placed beneath the skin, usually between the shoulder blades. Due to its small size, it causes the cat no pain or discomfort.
Microchipping is an affordable service that all pet owners should consider. The relationships that we develop with our pets are often unique and meaningful, and a short veterinary procedure could mean all the difference in the life of your pet. 
Let Paoli Vetcare help keep your pet safe. Use our online booking tool to make a microchip appointment now.
Book your microchipping appointment now
Dr. Jay Rowan and his staff have always been very professional, accommodating and mostly caring and compassionate in the eight years I have been going to them with my dog. They always provide a safe, clean and friendly atmosphere. Highly recommend!
Dr. Dawn Urioste goes out of her way to be particularly gentle and caring with our cat, and particularly courteous and informative in her interaction with my wife and me. The rest of the staff is consistently courteous and considerate to both of us.
I like everything about this vet practice. The decor, the staff, the doctors, and how the doctors take the time to educate me, and not make me feel self-conscious for asking questions, everything. I have not one complaint.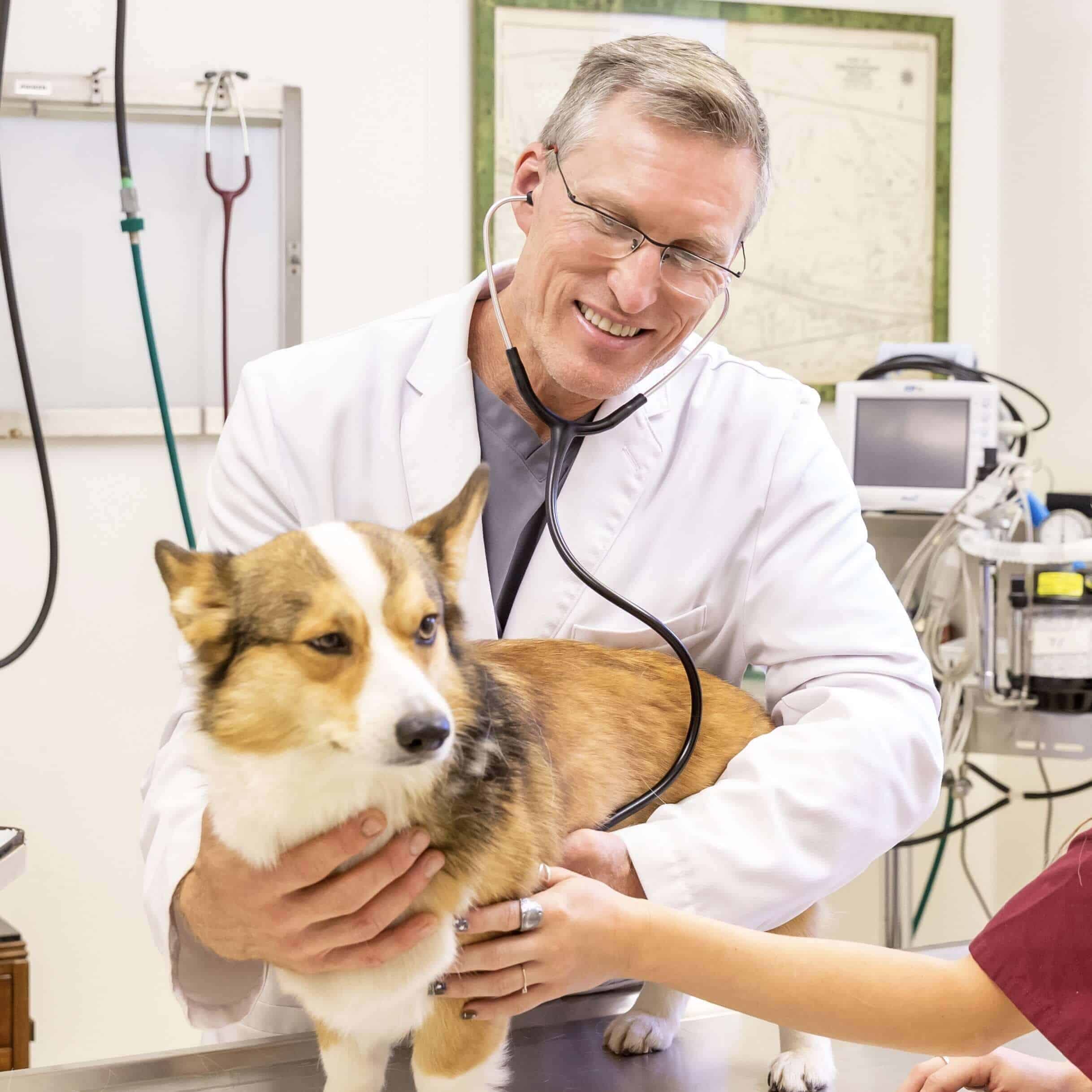 Jay Rowan, VMD
Dr. Rowan treats all pets as if they are his own. Stop in to check out Dr. R's collection of veterinary antiques and vintage advertising featuring dogs and cats. Clients appreciate his exceptional "petside" manner.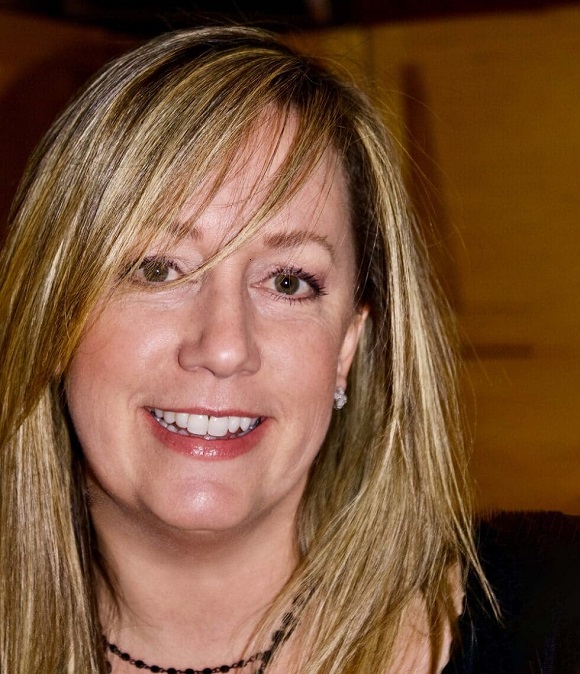 Dr. Erin Downes
Dr. Erin Downes is a pet enthusiast and an educator, and one of Paoli Vetcare's greatest strengths. A lifelong lover of animals, Erin has spent three decades putting pets first.
Have Questions? Contact Us.