Emergency Vet & Urgent Care
Due to a staffing shortage we are unable to accommodate any emergency care needs at this time
Do You Need an Emergency Vet?
Our Emergency vet team is trained and equipped to handle any of your pet's urgent care needs. If possible — call first when you think your pet needs an emergency vet — so we can help guide you and prepare for your visit.
Not a life-threatening vet emergency? Book urgent care online now!
Paoli Vetcare is now my vet!

I just moved here from Ephrata and had a cat suddenly get suddenly sick with a bladder infection. I called my mom's vet (who we have gone to for 15+ years) and they said they could see her in a week?! These guys took her in the same day and I LOVED the place—they rocked!!!!
The whole vibe of the place was healing and fun. The doctor was fantastic. Dr. Dawn was great with my cat. I have found my new vet!!! 
Thank you!
Can You Call An Emergency Vet For Advice?
Please bring your pet in for emergencies any time during office hours. Call ahead if you can, but we will never turn you away. If your pet is having a health emergency, we want to see them! If you can give us a call with the emergency information on the way in, our trained veterinarians will know how to best respond to the incoming situation—that way we can be ready for your pet the second you rush through the door.
If your pet is experiencing any of the following, call a vet immediately:
Animal attacks

Bleeding

Collapse episodes

Difficulty breathing

Difficulty urinating

Hit-by-car incidents
Ingestion of medications, poisons, or objects

Seizure

Severe diarrhea

Unresponsiveness

Repeated vomiting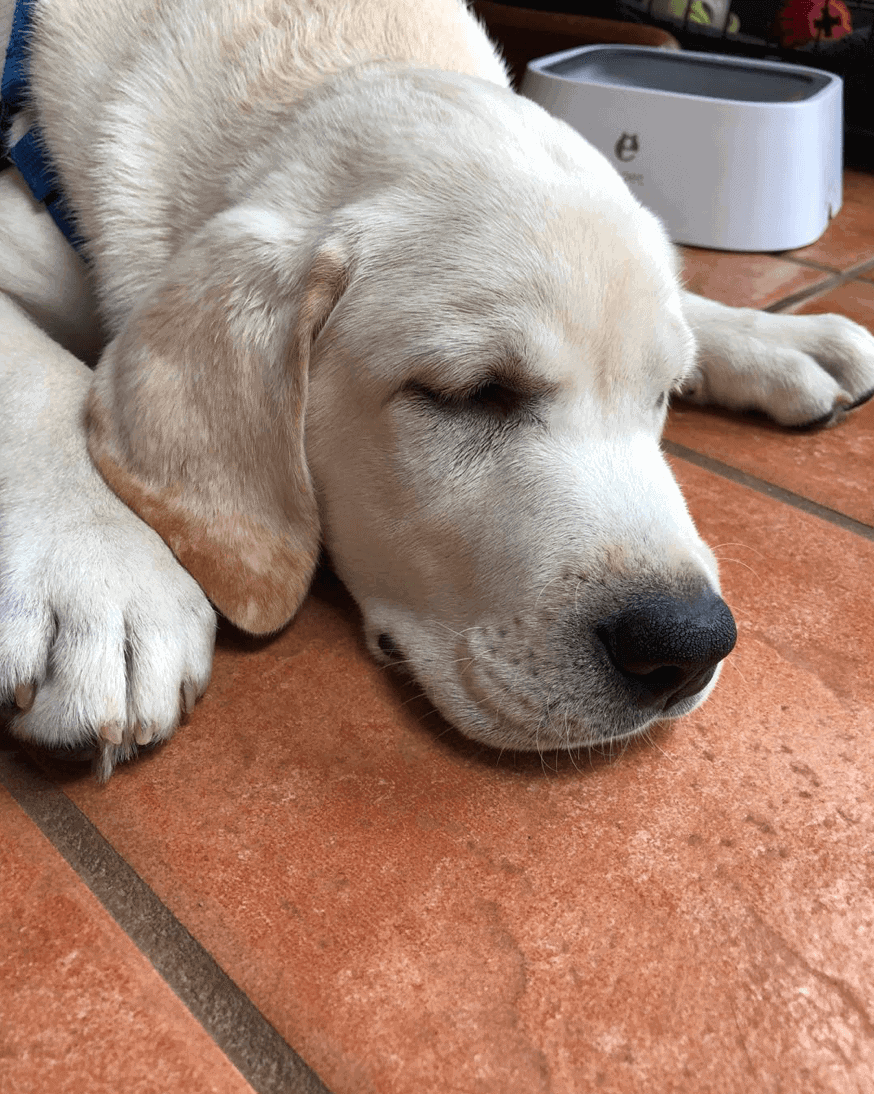 LOCAL 24/7 EMERGENCY VETS:
If your pet is having seizures, difficulty breathing or is losing consciousness, get to the nearest vet immediately. Call on your way if you can. After hours, we recommend Veterinary Referral Center — VRC 

i

n Malvern, PA at 610-647-2950 or Metropolitan Veterinary Associates at 610-666-1050. (Click to call or go to site). Hope Veterinary Service (now Blue Pearl | Malvern) no longer has 24/7 emergency vet service.
POISON CONTROL:
If you suspect poisoning — even if your pet seems normal — call the ASPCA Animal Poison Control Center at

888-426-4435

. (Click to call or go to site). They will give advice and a case number that any vet you bring your pet to see can use to call and consult with a poison or toxicology specialist. They charge a small fee, but we've found their service to be invaluable!

Scroll down to read more about what to do if you think your pet may have been poisoned!!
PAOLI VETCARE EMERGENCY VET SERVICE:
You know your pet better than anyone else. Trust your instincts! If you are worried that your pet is in need of emergency vet care, call us right now, during office hours, we can help you decide if you are dealing with a serious medical condition that requires immediate care and whether it's best to bring your pet in to our hospital or go strait to an emergency room.
If you arrive with a pet in a life-threatening situation, expect that the patient will immediately be taken back to our treatment area so the emergency vet can thoroughly assess your pet and begin procedures for emergency stabilization.
Accidents and urgent pet health problems often happen when you least expect them. From the relatively minor — like an ear injury that won't stop bleeding, to the life-threatening — like a bee sting resulting in a rapidly swelling face, we understand you want a emergency vet service that you truly believe cares about you, your pet, and is happy to spend time addressing all of your concerns and questions.
Paoli Vetcare will provide professional advice to ensure your safety and the best first aid for your pet before you arrive at our animal hospital. Call us immediately to describe your pet's symptoms so our veterinarians — Dr. Jay Rowan and Dr. Erin Downes — can give you the proper instructions on how to safely transport an injured animal, minimizing the risk of further injury to both you or your pet during this scary time.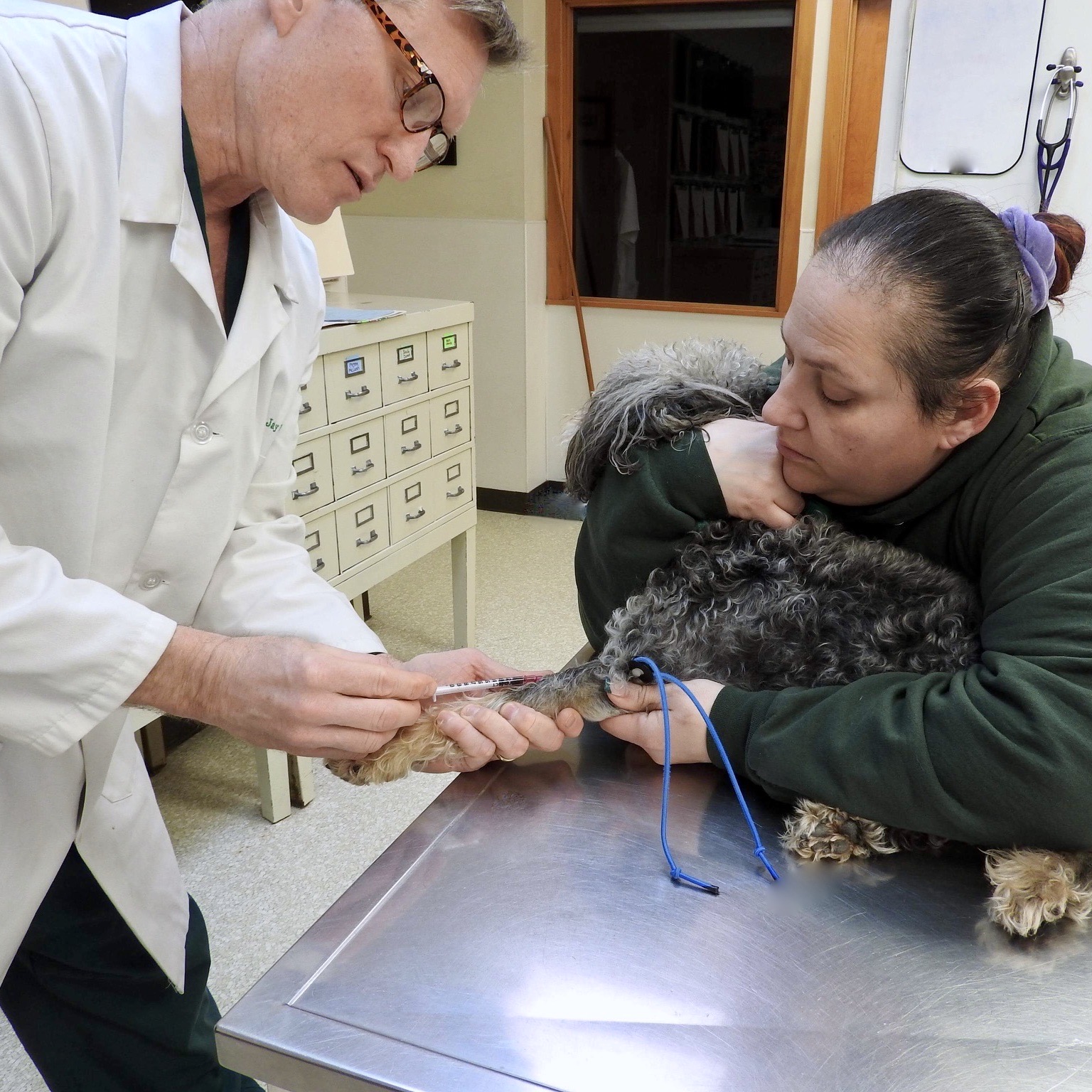 We pride ourselves on having a trained and fully-equipped emergency vet team that's qualified to handle your pet's most urgent needs. While we do understand that vet emergencies are unpredictable, we still strongly advise you to call our number as soon as you realize your pet may be having an emergency. When we know you are on the way, we are best able to make the necessary preparations so the emergency vet is ready to assess and treat your pet immediately upon arrival.
Paoli Vetcare's veterinarians have over 50 years combined emergency vet experience and our facility comes equipped with advanced technology that will help ensure that we diagnose your pet's veterinary emergency quickly and accurately. In fact, our animal hospital has been providing comprehensive veterinary services for over 70 years in Chester County, as well as in neighboring Delaware County and Montgomery County.
Pets are our passion — getting and keeping them healthy is our number one priority. Of course, we are all pet parents too and we guarantee you that we treat each of our dog and cat patients as we would our own. It's an honor that so many neighbors have entrusted their pets' health care to us for over 25 years.
Each and every day, we are committed to delivering the highest quality care for your pets in our cozy, vintage vet clinic atmosphere. Your experience as a Paoli Vetcare client is a top priority. We believe that both you and your pets deserve nothing less than the best.
New client consultations are always no charge. It's the perfect opportunity for you to check out our hospital and learn more about our doctors and their practice philosophy. If you have a non-life threatening emergency, get in touch now to make a emergency vet appointment and we will do our best to make sure you are seen today.
New clients can meet our veterinarians at no charge and get advice on how to proceed with common emergency vet problems like vomiting, diarrhea, or — especially with cats — difficulty urinating.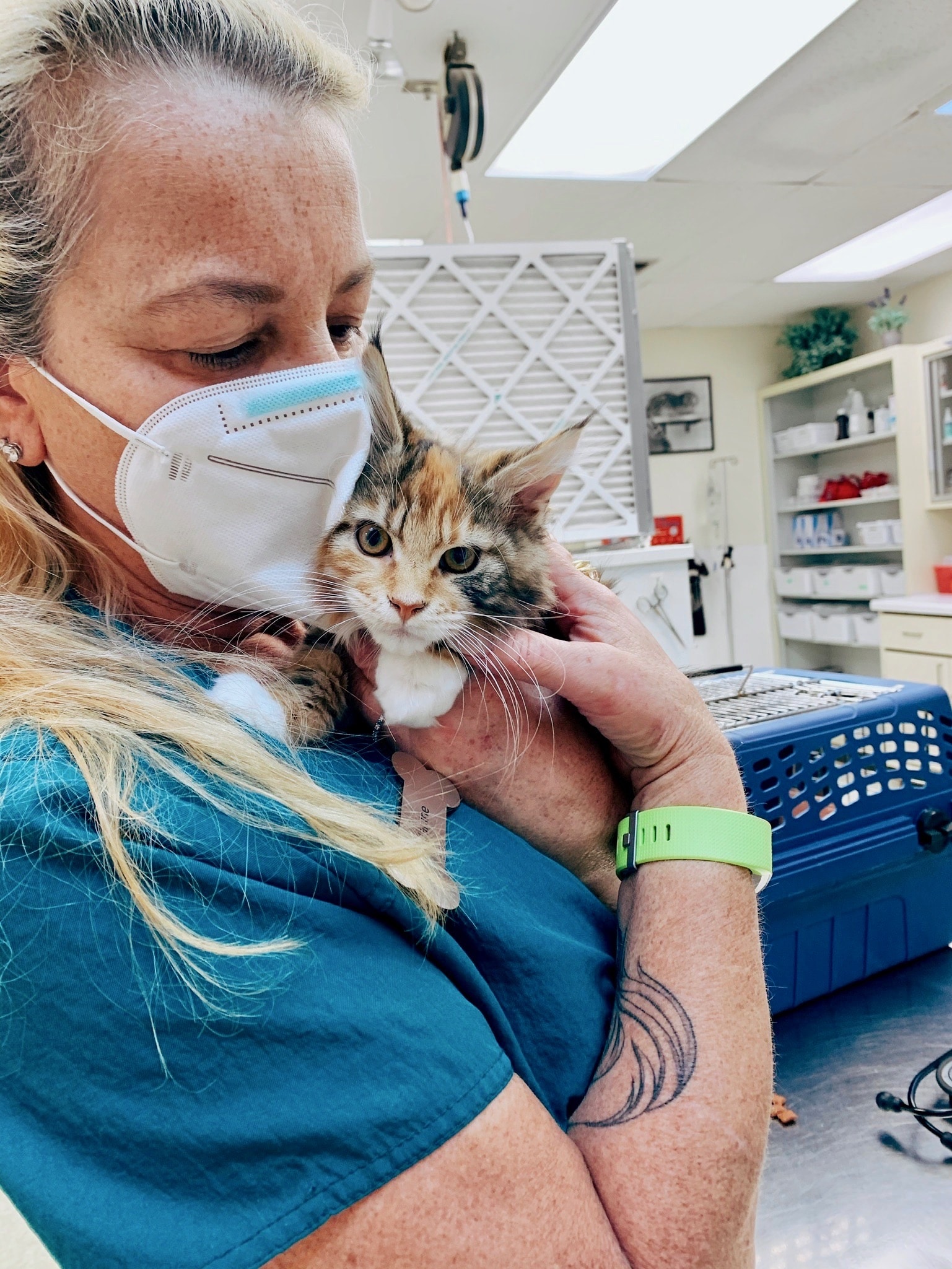 WHAT SHOULD I DO IF I THINK MY PET MIGHT BE POISONED?
Don't worry. The answer is as easy as 1, 2, 3!
If your pet is having seizures, difficulty breathing or is losing consciousness, get to the nearest emergency vet service immediately. Call on your way if you can. After hours, we recommend VRC in Malvern, PA at 610-647-2950 or Metropolitan Veterinary Associates at 610-666-1050. Hope Veterinary Service (now Blue Pearl | Malvern) no longer has 24/7 emergency service.
Gather and take with you any evidence of exposure to a toxin or poison — wrappers, bags, labels, pill bottles, etc. Samples of vomit or stool are also helpful.
Even if your pet seems normal, call the ASPCA Animal Poison Control Center at 888-426-4435.
You can trust the ASPCA Animal Poison Control Center to help when you think your pet may be affected by any potential poison exposure. They are your best resource, 24 hours a day, 7 days a week, for poison-related symptoms or questions. Their poison control experts are specially-trained veterinary toxicologists who work with pet owners and veterinary professionals nationwide.
These experts can quickly access a database with more than one million animal cases involving all types of toxic exposures, including plants, drugs, foods, metals, and pesticides.
Before you call, gather up any evidence you can find. It's critical to have the label or packaging of the potential poison and a sample of any vomit or diarrhea, which may help the expert decipher your pet's symptoms. Even if there are no signs of illness now, if you are suspicious that your pet may have ingested something toxic, call Poison Control immediately.
Poison Control may advise you to induce vomiting, possibly preventing a toxic substance from being absorbed into your pet's system. But it is important that you never induce vomiting without consulting a veterinarian, since sometimes vomiting will make your pet worse. Or maybe the veterinary toxicologist will advise watchful waiting, allowing you to avoid a costly trip to the the vet emergency service.
When you talk to Animal Poison Control Center, take notes, it's very important that you follow the guidance you are given. You will likely be instructed to come to Paoli Vetcare for a hands-on assessment or maybe even a specialty emergency veterinary service.
If it's necessary, an Animal Poison Control Center case will be opened for your pet, and there will be a one-time $65 consultation fee. It's worth it—because this service may make the difference between life and death. You will get a case number (write it down,) it allows you and your local veterinarian to get follow-up information and additional consultations at no charge as your pet recovers.
After contact with Poison Control, please call us with a report on your pet's current condition and your ASPCA Animal Poison Control Center case number so your Paoli Vetcare veterinarian can consult directly with the Poison Control expert. That way, we will be better able to answer any of your questions and help you plan the next steps.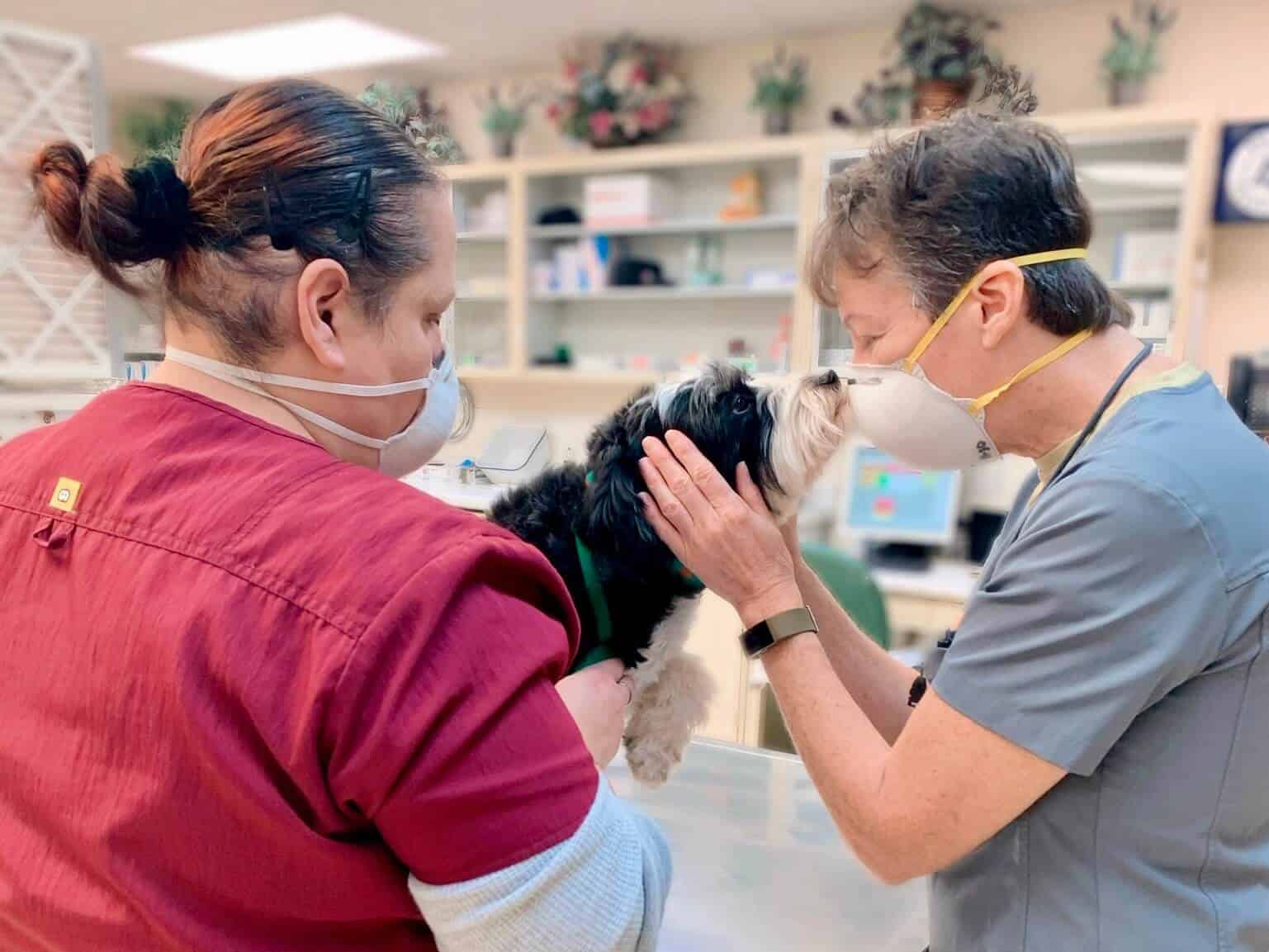 Need Advice from Home? Call Now — Our Staff Can Help You Decide on the Best Course of Action for your Pet
Paoli Vet Staff are very knowledgeable, helpful, courteous and friendly. My two dogs have received excellent care from Jay Rowan, for over 20 years! Jay is a personable, knowledgeable, exceptional vet who loves his furry patients as does his staff.
For the last 20+ years, we have been very fortunate to have Dr. Rowan as our dogs' veterinarian. He is knowledgeable, compassionate, and a very skilled doctor and surgeon. The staff is kind, helpful and dedicated. We highly recommend Paoli Vetcare!
My dog ate about three boxes of Girl Scout cookies a few nights ago and Dr. Dawn has been so great about checking in as he works the cookies, plastic, and box out of his system. I highly recommend Paoli Vetcare and thank them for taking such great care of my sweet boy!
Veterinarians You Can Trust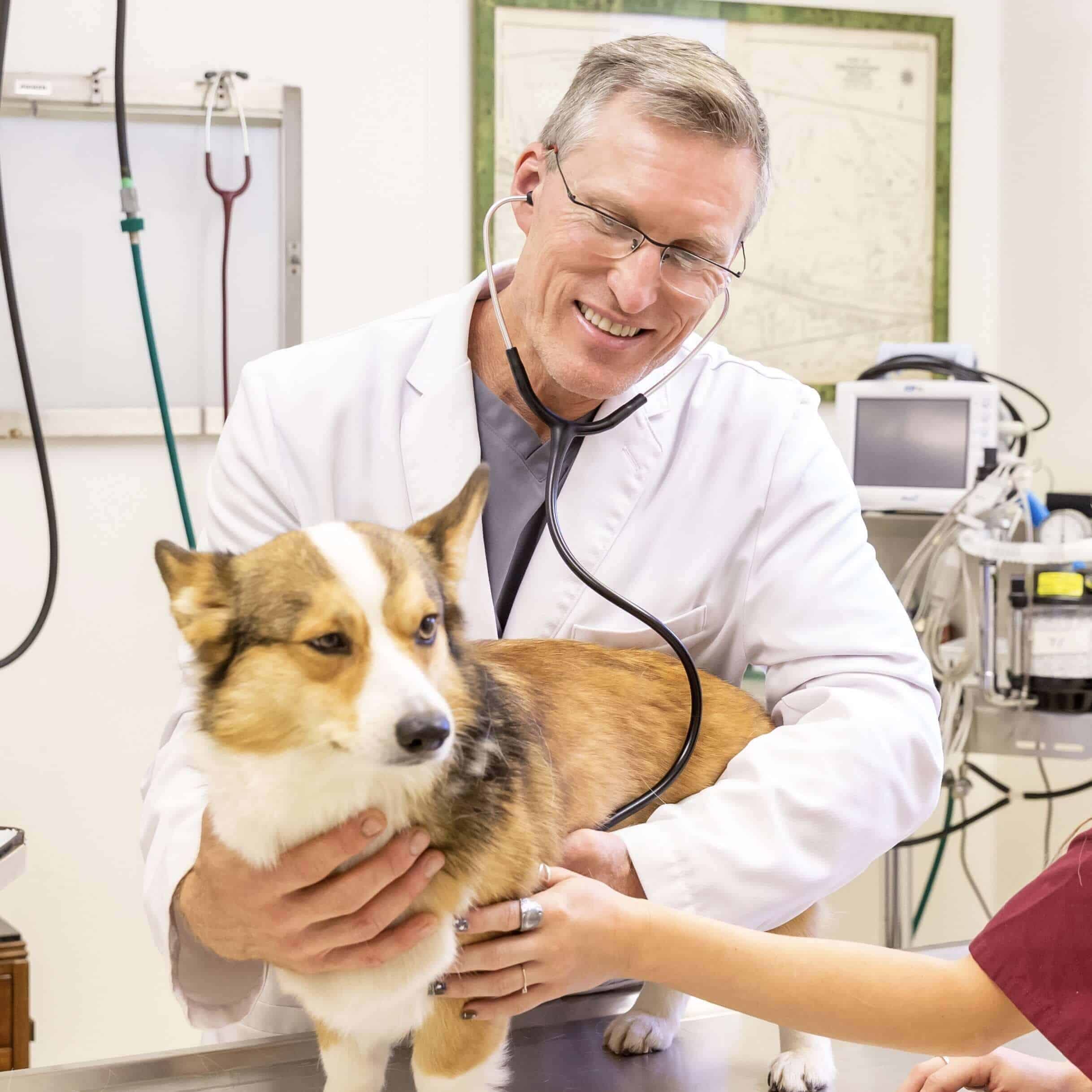 Jay Rowan, VMD
Dr. Rowan treats all pets as if they are his own. Stop in to check out Dr. R's collection of veterinary antiques and vintage advertising featuring dogs and cats. Clients appreciate his exceptional "petside" manner.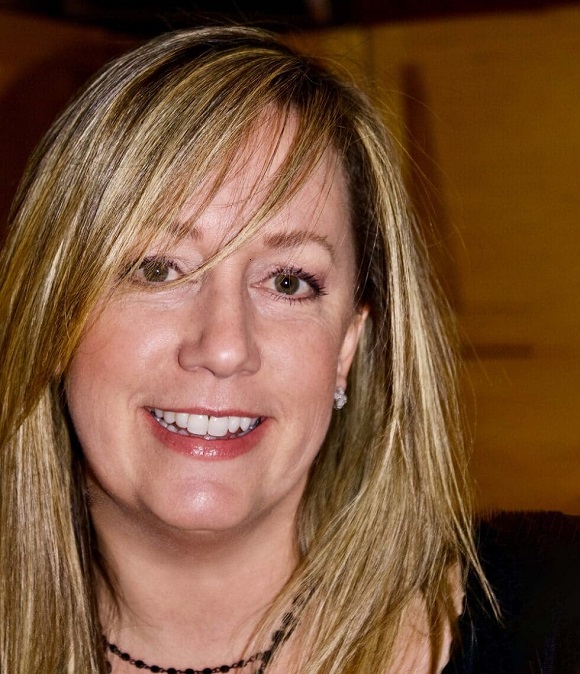 Erin Downes, VMD
Dr. Erin Downes is a pet enthusiast and an educator, and one of Paoli Vetcare's greatest strengths. A lifelong lover of animals, Erin has spent three decades putting pets first.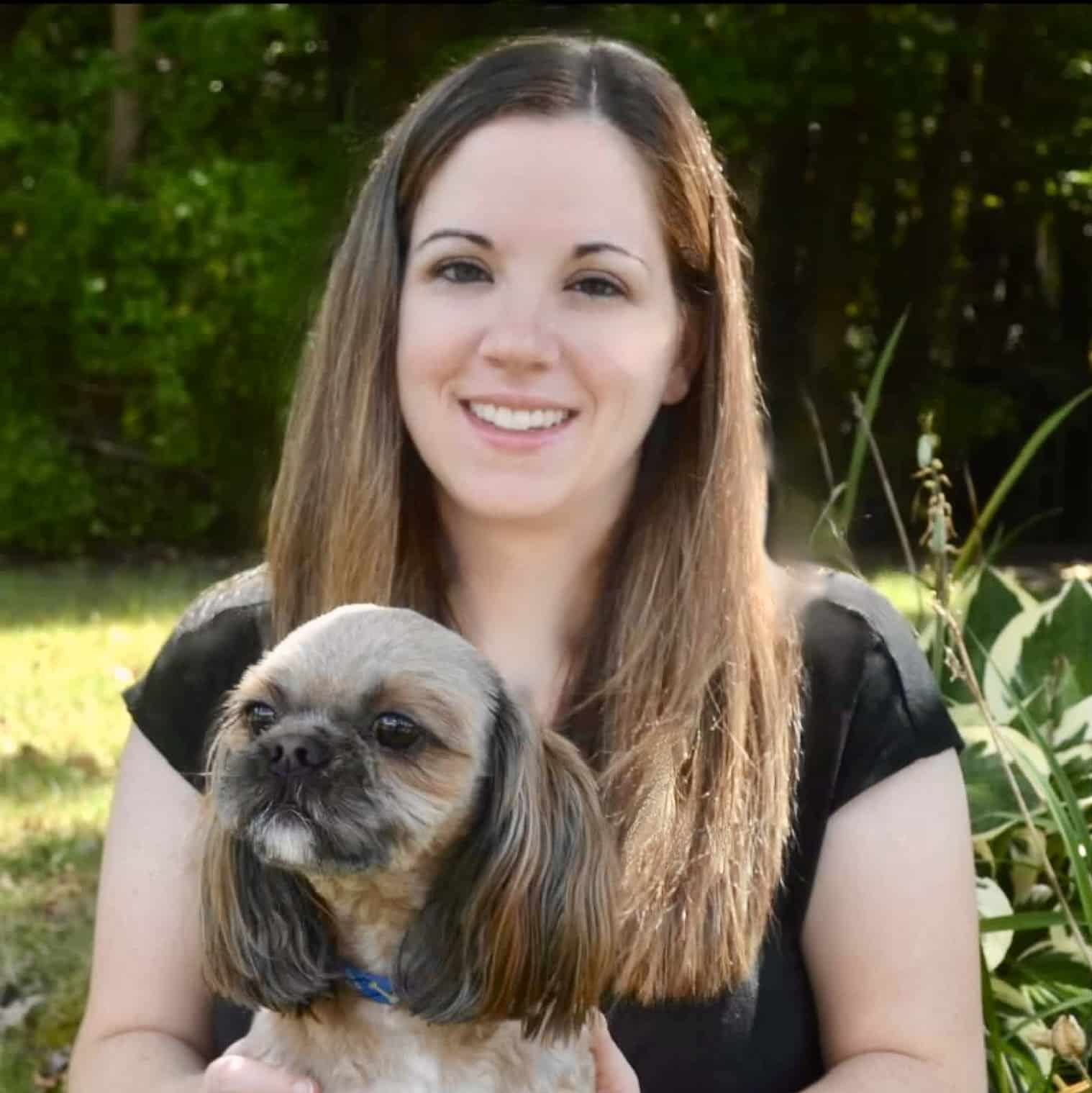 Carolyn Santore, VMD
Dr. Santore believes that it's crucial to carefully listen to all of a pet parent's concerns, skillfully communicate her recommendations, and thoroughly answer client's questions.
Not an emergency? Make an urgent care appointment online in minutes!