We're dedicated to your pet's health.
Chief Veterinarian and Practice Owner
Dr. Jay Rowan treats all pets as if they are his own. Stop in to check out Dr. R's collection of veterinary antiques and vintage advertising featuring dogs and cats. Clients appreciate his exceptional "petside" manner. For example, he is happy to get down on the floor to examine the big dogs, so they remain as comfortable as possible.
Request an Appointment today to visit Dr. Rowan. We want you to be thrilled with your veterinarian. A new client "Meet & Greet" with your pet's first exam is always free at Paoli Vetcare.
Dr. Rowan attended Penn State, graduating with a BS in Biology, with distinction, in 1985. He graduated from the ivy-league University of Pennsylvania School of Veterinary Medicine in 1990 as a member of The Society of Phi Zeta, the honor society of veterinary medicine.
Dr. Rowan became the owner of Paoli Vetcare (previously Tredyffrin Animal Hospital) in 1996. He is the parent of two young men and lives on a historic farm (circa 1764) in Chester County, PA with a myriad of pets, literally too many to name.
Nicknamed "Doc" by his staff—he enjoys reading and spending time outdoors, especially working around his farm, backpacking, and canoeing. Be sure to click the button to read Dr. Rowan's interview to learn more about him.
"We're here to cure!"
Practice Owner and Hospital Administrator
Dr. Erin Downes is a pet enthusiast and an educator, and one of Paoli Vetcare's greatest strengths. A lifelong lover of animals, Erin has spent three decades putting pets first. She believes in the comfort and wellbeing of all animals, especially during the stress of veterinary exams.
As graduate of Penn State and the University of Pennsylvania, she holds a Bachelors of Science and a Veterinariae Medicinae Doctoris. She graduated summa cum laude with honors, and has dedicated her life to the pursuit of bettering our relationships with animals and pets.
Dr. Downes invested in her first General Small Animal Practice in 1996, and from there grew Paoli Vetcare from its previous owners. Since then, Dr. Downes has delighted in diagnosing, treating, and researching a host of medical conditions and diseases for our beloved pets.
Paoli Vetcare has become a cornerstone of the community and a safe haven for pets, and that is in large part due to the diligence and care of Dr. Erin Downes. She has made it her mission to uplift and educate the community, and her love for pets is infectious. When she's not engaging in her passion for animals, she's spending her time exploring the outdoors.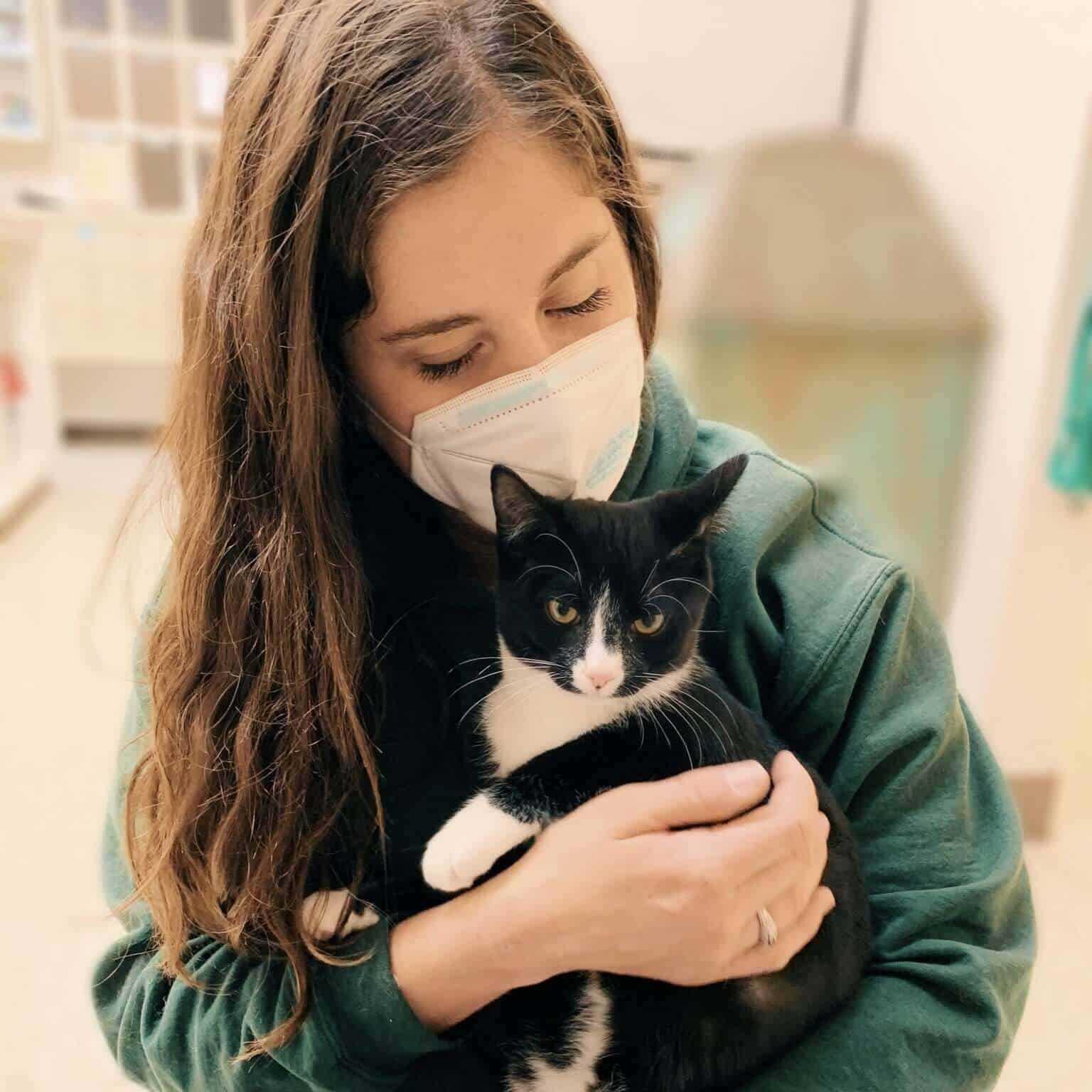 Emily Rockwell
Director of Nursing
Emily is our awesome jack-of-all-trades! She juggles managing the office, assisting the veterinarians with anesthesia, dental cleanings, & medical treatments, taking x-rays, as well as helping out in with reception & client services. Emily has a degree in Wildlife Conservation and Management from Penn Foster and is currently working toward a Veterinary Technician Associates Degree.
Emily loves to root for the E-A-G-L-E-S, hike, sketch, and shoot black and white photography—she took all the photos on this page. Emily is inspired by her kids, Brighton & Molly.
Emily would be an otter if she could be any animal because they are playful, silly, and her family loves watching them at the Philadelphia Zoo. Emily's family shares their home with some amazing pets – Chunk (German Shorthaired Pointer), Kira & Felice (two gray & white Tuxedo cats,) and Joad (a beautiful Eclectus parrot who loves to come to work with her.)
"Hook, Line, & Sinker"
Janine Dursi
Veterinary Technician
Janine is our senior Fear Free® certified Licensed Veterinary Technician with training in both Animal Science and Horsemanship. She grew up in Nyack, NY and attended Blue Ridge Community College & Southern Virginia University.
Janine is vital to ensuring that our patients receive the best possible care and attention.
As the veterinary equivalent of a nurse, she manages diagnostics & treatments, the operating room, and performs dental cleanings on anesthetized patients. Janine plays a huge role in keeping the treatment room and surgery running smoothly.
Janine cheers for the Yankees and Eagles. Her hobbies include power-walking, horseback riding, and biking. Janine loves Pepper, her American Quarter Horse and her cats: Cheddar, Spice, Crisco, and Jack.
If she could be any animal, she would be a Siamese cat. That's because the sophisticated Siamese looks to be dressed for an elegant ball in evening wear, chic black accessories, and gemstone-colored eyes.
"Together we stand, divided we fall"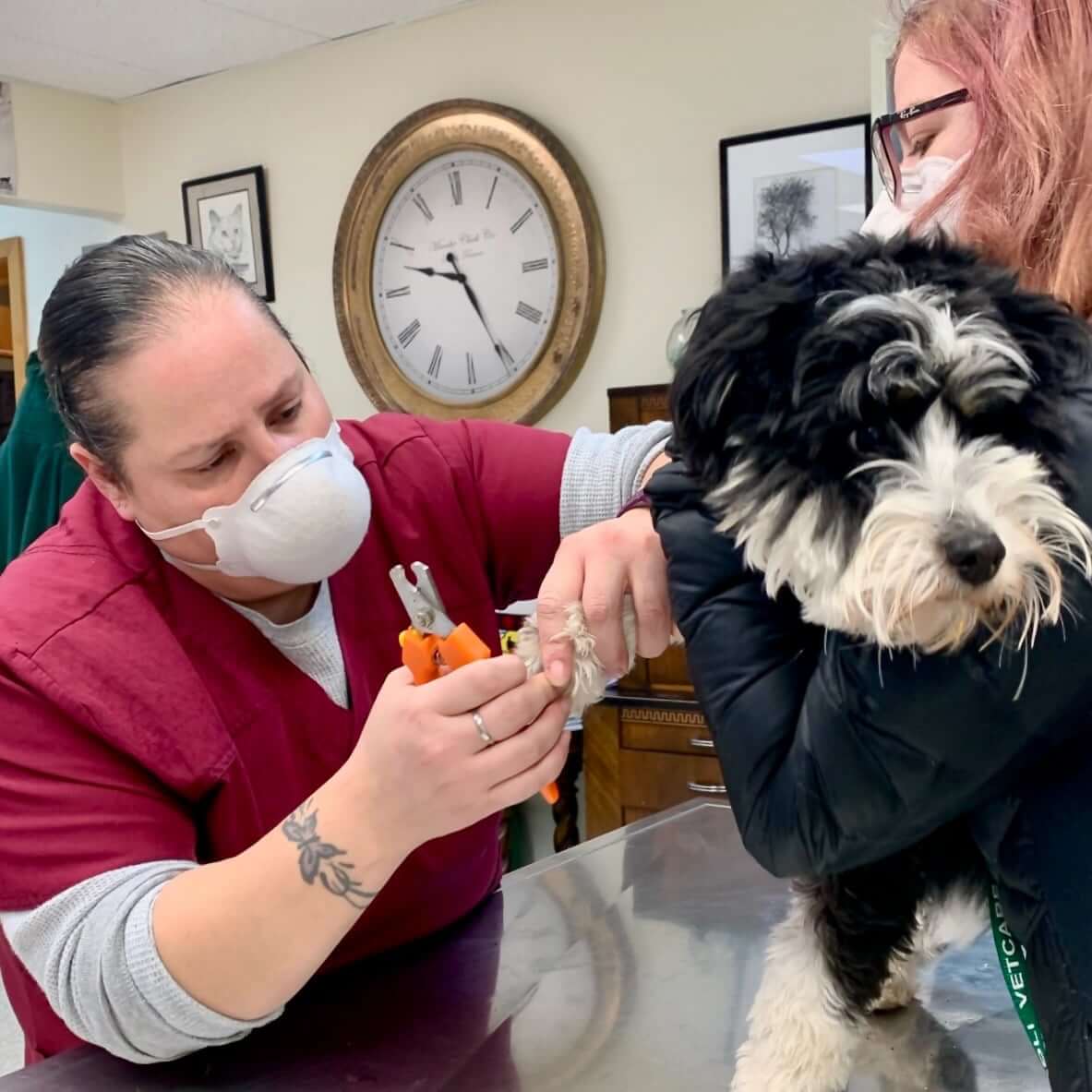 Nancy Malsbary
Veterinary Assistant
Nancy is an integral member of our team who is always ready to assist our technicians & doctors, prepare animals for surgery, and closely monitor a pet's recovery from anesthesia. Her favorite work-related memories are made during Paoli Vetcare's annual holiday parties.
Nancy's favorite sport is soccer and her favorite team to root for is the Arsenal Football Club, a highly-successful, professional soccer team based in London, England.
In her spare time, Nancy loves to workout at her gym, go running with friends, and participate in organized road & obstacle races. She shares her home with her children and her pets; Peanut, a Chihuahua, and Missy, a Shih Tzu.
"It is what it is"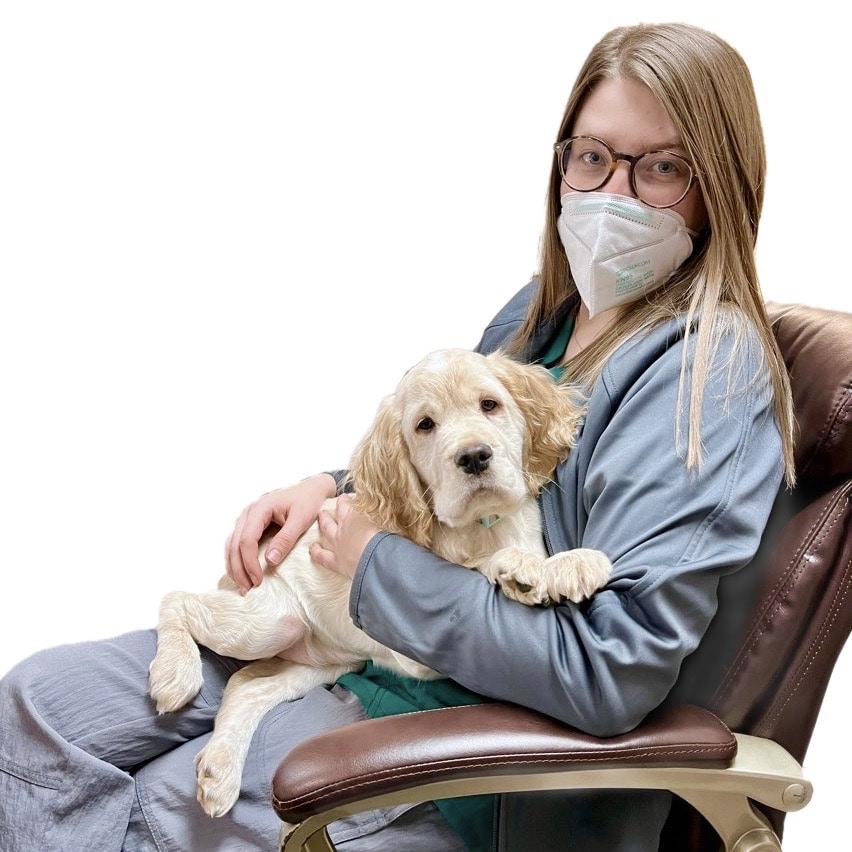 Chelsie Reeves
Lead Client-Patient Care Coordinator
Chelsie is one of our Veterinary Receptionists. She graduated from
West Chester University
with a bachelors degree in psychology. Her favorite part of work is connecting with clients and meeting their fur babies.
Chelsie is a huge foodie so she regularly enjoys cooking, tasting new cuisines, and visiting new restaurants. Her favorite animal is a squirrel and the hashtag she'd use to describe her job is #MkayWonderful.
When not indulging her palette, Chelsie enjoys watching The Office, a horror flick, or listening to true crime podcasts. Her fav podcast is Wine & Crime. She is happiest when surrounded by good food and better friends.
"Ramble On"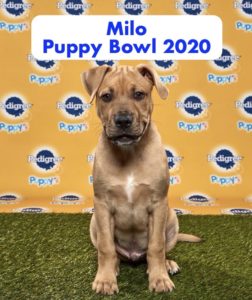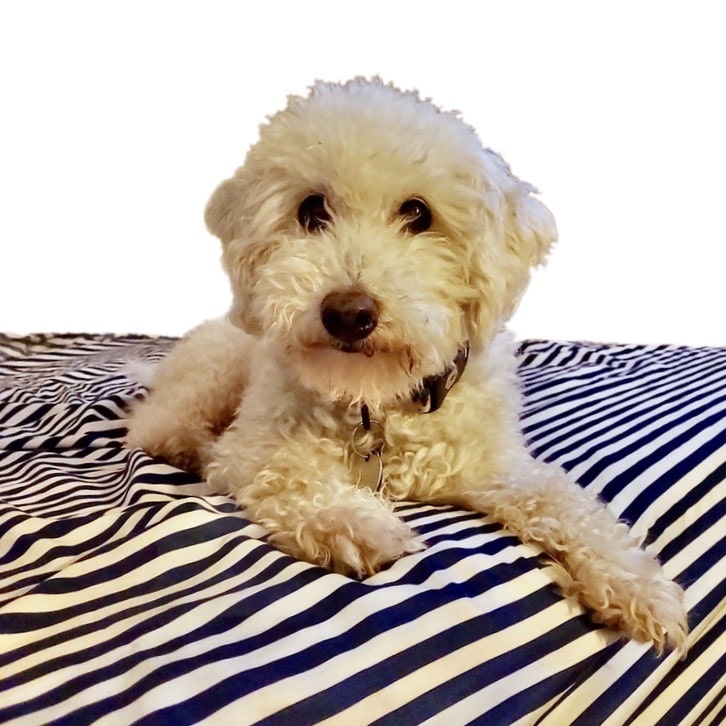 Brian Foley
Client-Patient Care Coordinator
Brian's previous work experience is in banking and business. He's the dad of Dakota, a 14 year-old dog with the energy of a puppy!! Dakota is a Bichon-Poodle mix — a true goofball who will steal your food, if you aren't paying attention. 
Brian's inspired by taking care of animals and volunteers at Providence Animal Shelter. Outside of work, he enjoys video games with friends, camping, and cooking over a campfire.
Brian's favorite movie is Lord of the Rings. If he could be any animal, it would be a monkey. 🐒   #blessed
"Not all those who wander are lost"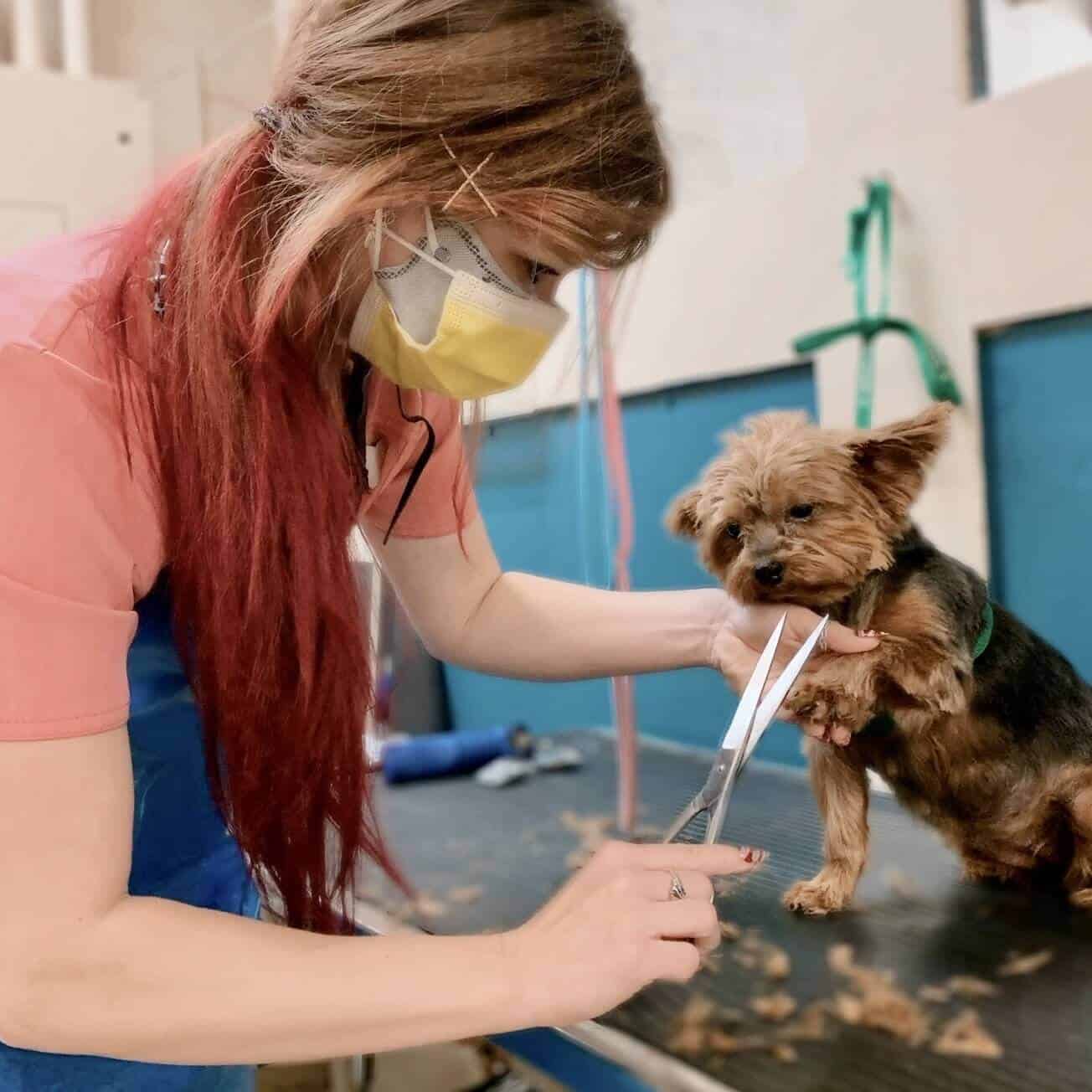 Susan Nihart
Kennel Assistant
Susan was the first of three Nihart sisters to join the Paoli Vetcare family. She cares for boarding and daycare pets and is always sure to lavish them with lots of pets and cuddles. The high point of her job is the opportunity to meet so many new animals. #CaringForCatsandDogs is her passion.
If Susan could be any animal, it would be the rare Savannah cat because of their inquisitive nature, wild spirit, and adventurous attitude.
Savannah cats are a cross breed of the wild Serval cat of Africa and the domestic cat. It was not until 2001 that The International Cat Association accepted them as a new registered breed. Savannah cats are larger and look like a wild cat with long legs, huge paws, and an athletic build. The Savannah and Serval cats' are famous for their ability to leap to great heights from a standing position! You can see a Dallas Zoo Serval cat jump 10 feet on YouTube.
"Live life young"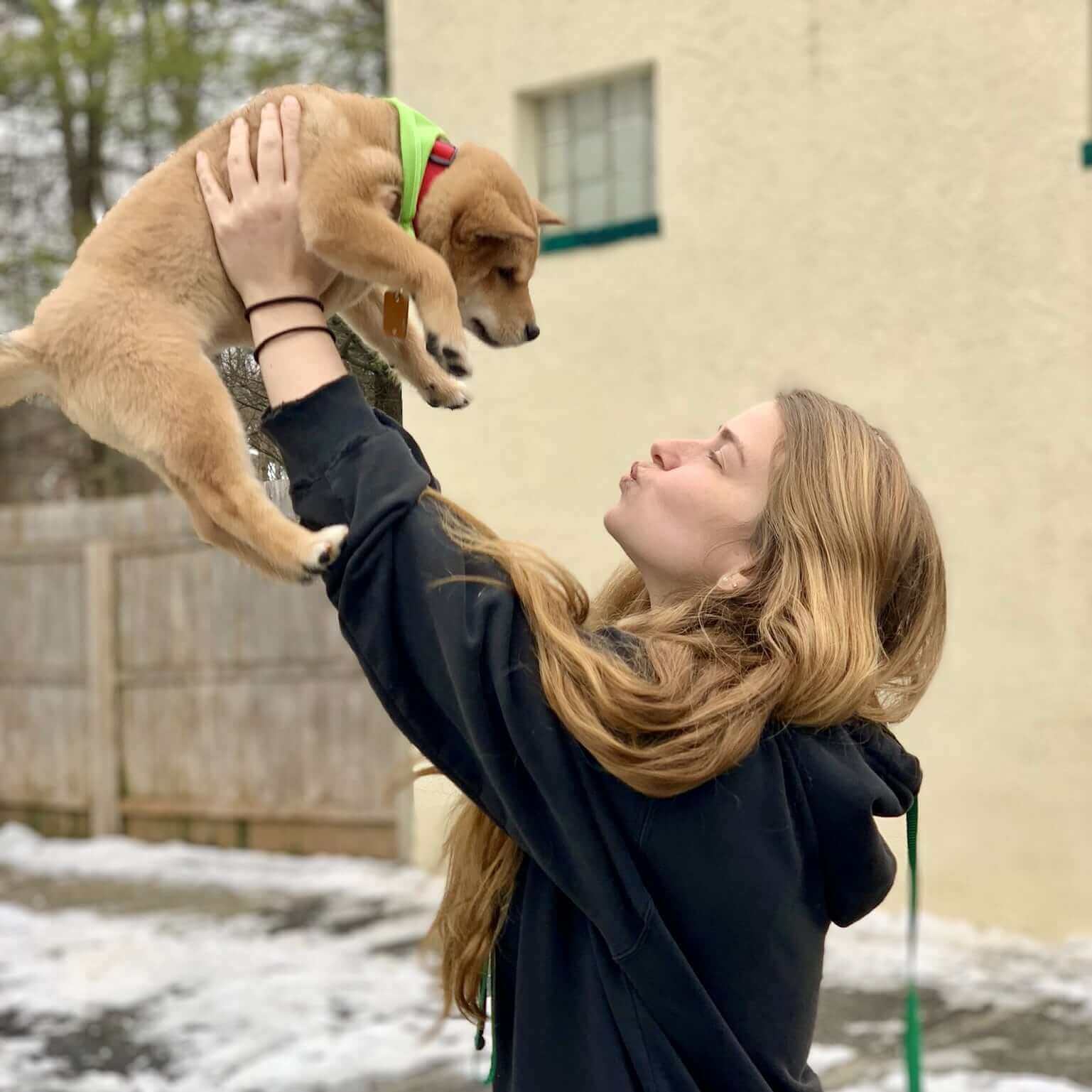 Kimberly Nihart
Kennel Assistant
Kimberly became the second sister to join the Paoli Vetcare team. She also works in our boarding kennel feeding, walking, and cleaning for our clients' fur-babies. Kimberly loves everything to be organized and clean at all times.
The best part of her workday is when she plays fetch outside with the daycare dogs and boarders. The hashtag she would use to describe her job is #DoggyCentral. Kimberly has a four-year-old yellow lab mix named Roxie.
Kimberly's ideal day includes a long walk through the woods at Valley Forge National Historical Park. In her free time, Kimberly is fond of hanging out with close friends, playing video games, watching the TV show Friends, and cheering for the Philadelphia Eagles football and Philadelphia Flyers hockey teams!
If she could be any animal she would be a lioness because, "I am the queen of the jungle."
"Be a pineapple: stand tall, wear a crown, and be sweet on the inside"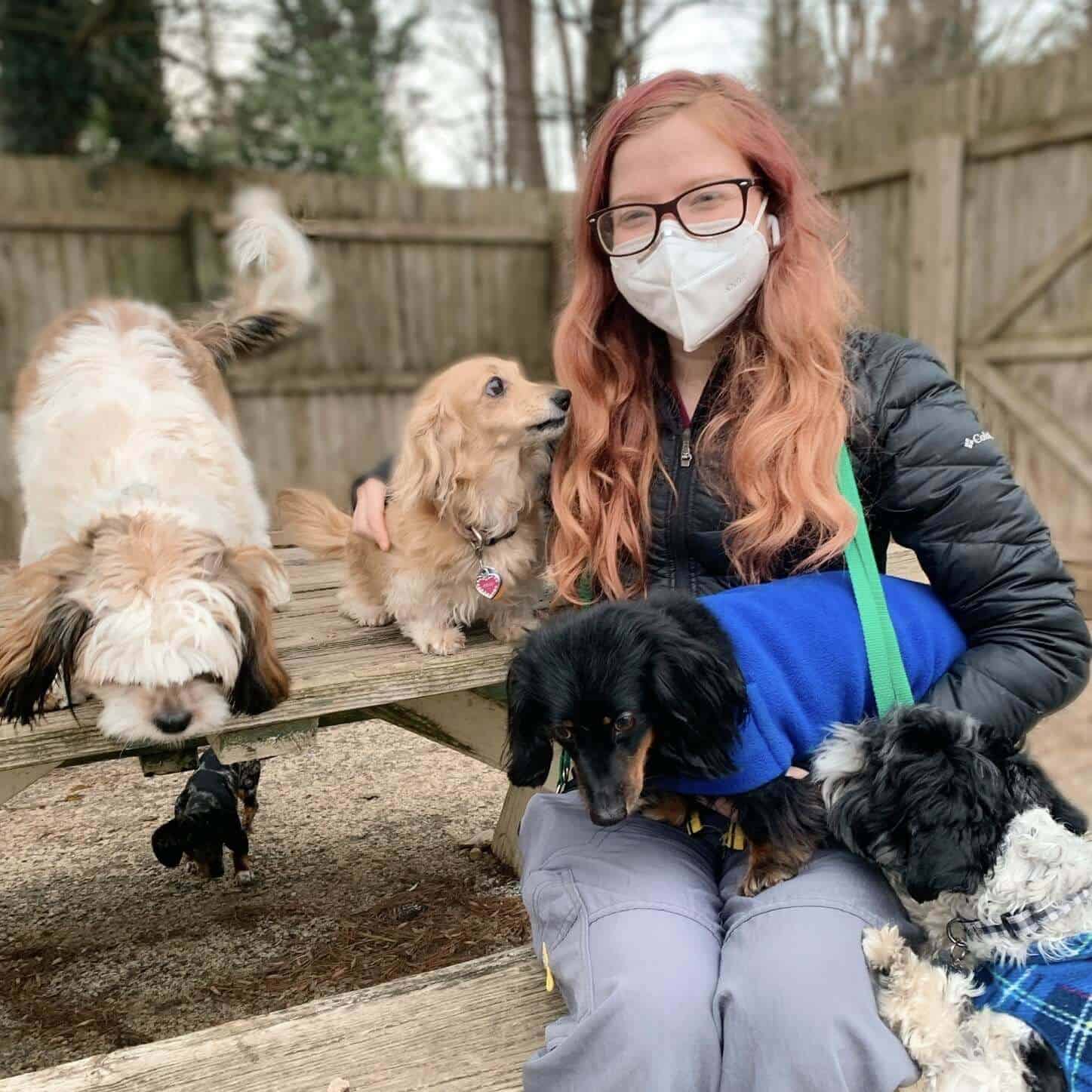 Amy Nihart
Kennel Assistant
Amy is an aspiring pet photographer. You can her photographs throughout this site and on our website Photo Gallery, Paoli Vetcare's Instagram, and her Facebook page—Amy's Pet Photography.
Dressing up our daycare dogs and taking their photos is one of her favorite parts of the job!
Like her sisters, Amy cares for the animals and does general cleaning. Her favorite part of working at Paoli Vetcare is meeting and photographing new dogs and cats.
When Amy isn't working, she enjoys shopping, playing Call of Duty, and watching the TV show Fuller House. At home, here pets include Munchies the Guinea Pig and Garfield the Cat. But her most interesting 'pet' is Dr. Rowan's dog, Greta, one of three of his black German Shepherd Dogs. Amy often borrows Greta for extended sleepovers where she is lavished with individualized attention and even gets to sleep in the bed with Amy and good buddy Garfield!
"Write your sad times in sand, write your good times in stone" – George Bernard Shaw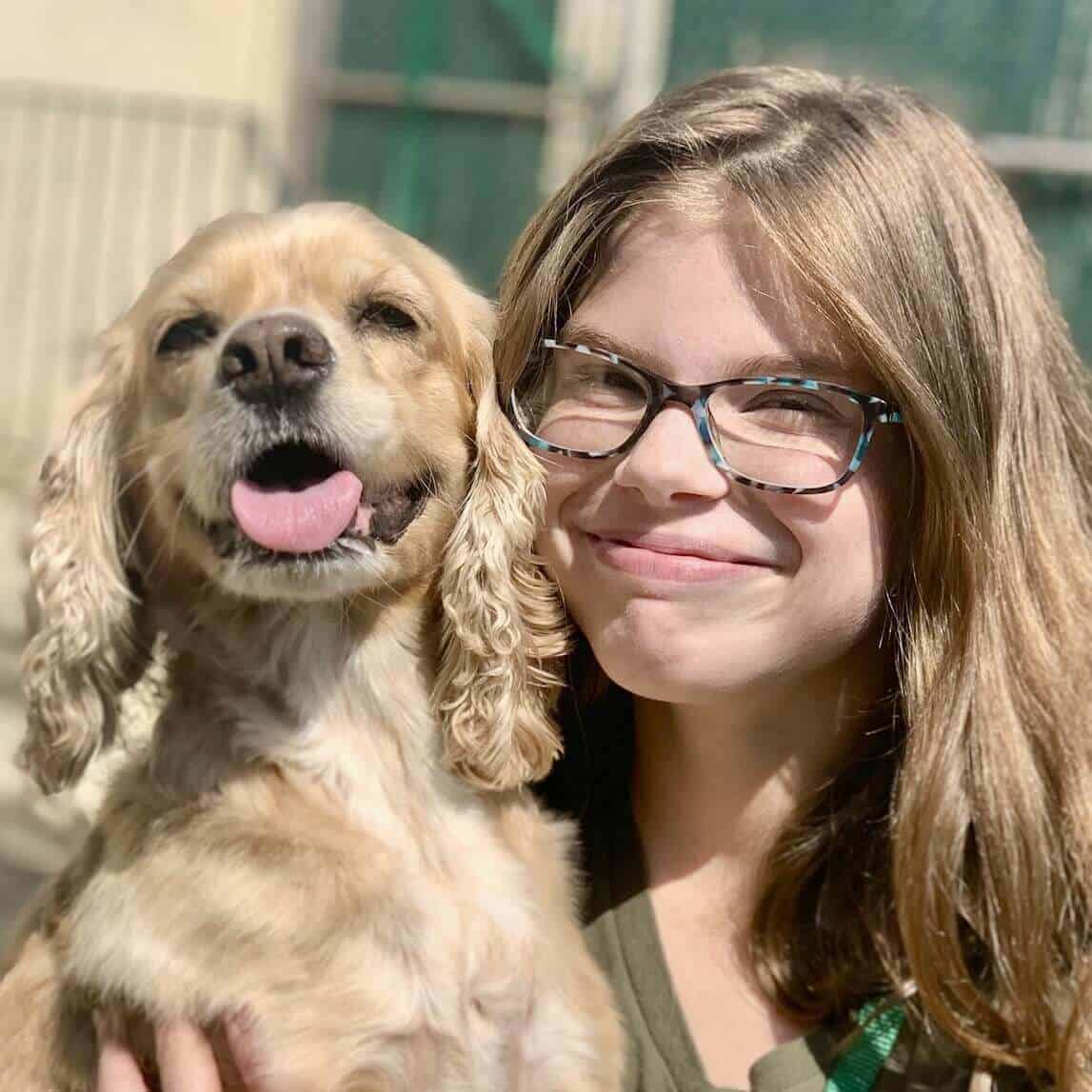 Katie Nihart
Kennel Assistant
The last, but not least, of the Nihart sisters to start working at Paoli Vetcare is Katie. Her bio will be coming soon.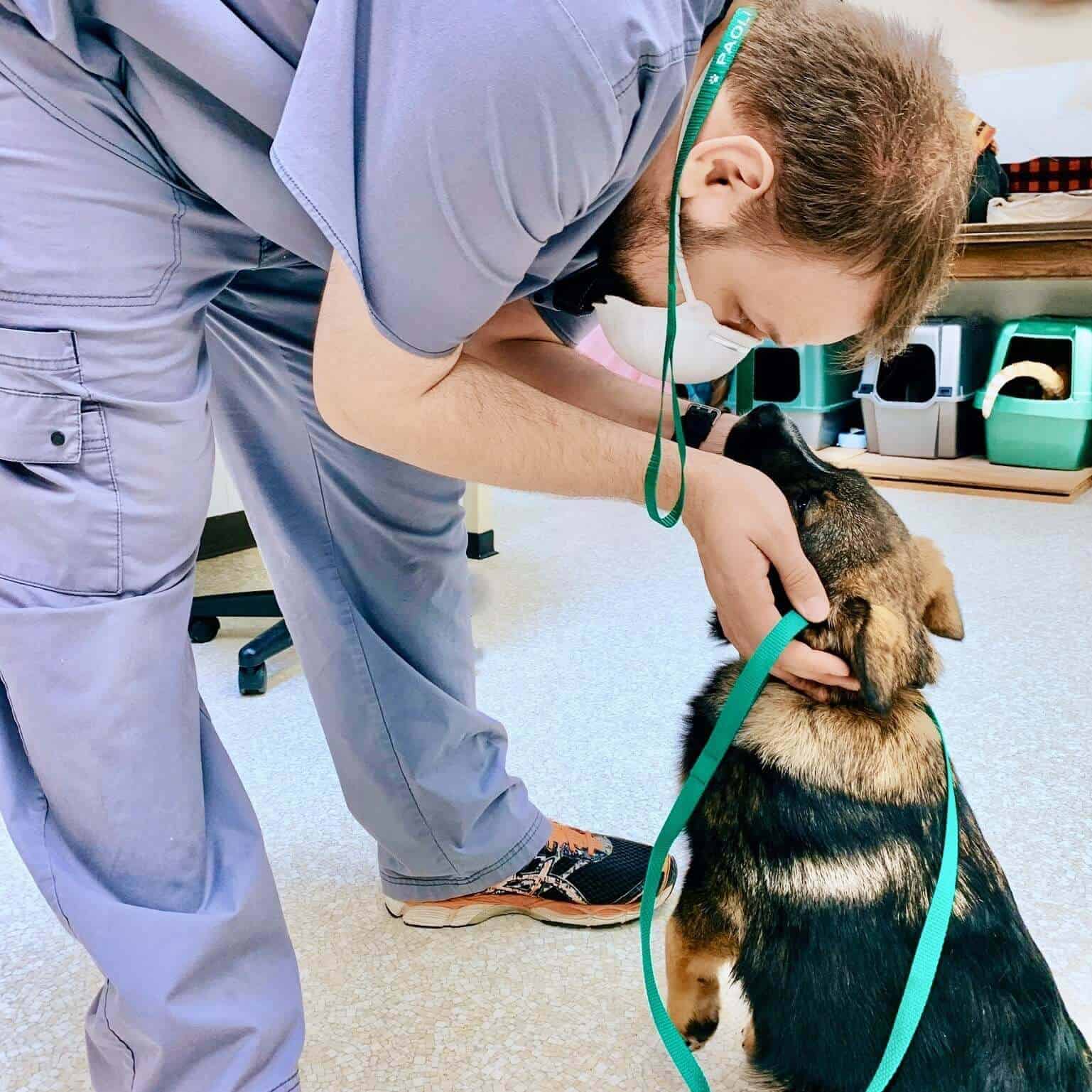 Chris Malsbary
Kennel Assistant
Chris is Nancy's son and has worked with us part-time for many years. He feeds, cleans, and takes the dogs out to play. His favorite memories from Paoli Vetcare are when Dr. Rowan's dog, Greta, had her five male German Shepherd puppies and they all lived at the hospital until they were old enough to go home.
Two of those tiny pups, Norman and Hans, are both now over 100 pounds! At least one of them is always at work with Doc.
#happylife is how Chris would describe his job. Morgan Freeman is his hero and his hobbies include collecting Yu-Gi-Oh! cards, playing Xbox, drawing, and doing impressions. If he could be any animal, he chose a lizard. When asked what is his favorite quote; Chris said, to quote Hamlet, Act III, Scene iii, Line 87,
"No"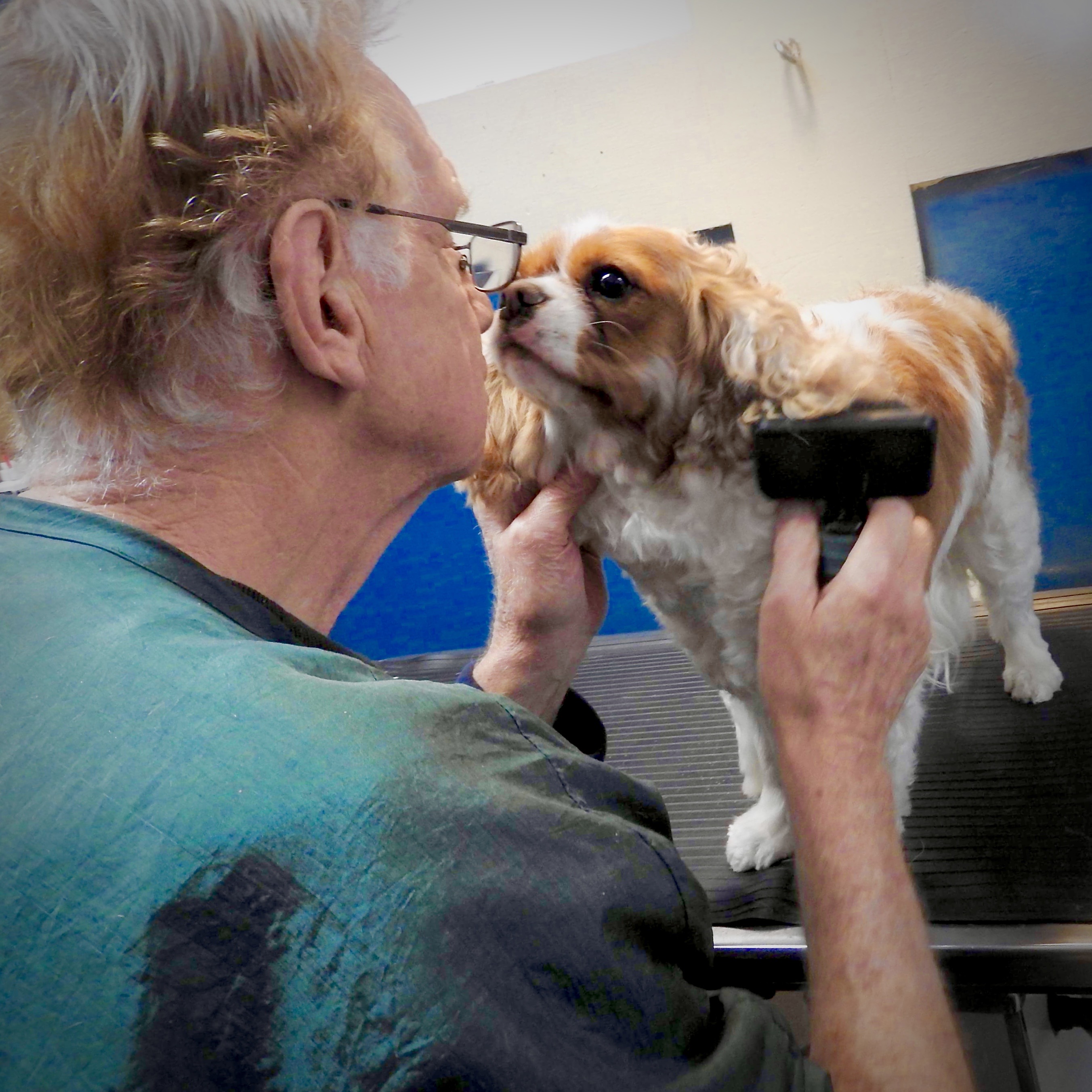 Charles Cressman
Emeritus Professor 😉 of Kennel Management
Charles is retired and we all miss him terribly. He was responsible for ensuring our boarding pets were comfortable and enjoyed their stay with us. He's also a talented groomer, who loved making pets look and feel their best. Charles worked in our hospital since he was in High School—for over 55 years!!!
We feel so blessed that he chose to spend his entire career here, doing whatever needed doing, from animal care to building maintenance, and always with a joyful spirit and a contagious smile.
Charles is one-of-a-kind; his work was always efficient, meticulous, and exceptional! Now that he's retired, he delights in spiffing up around the house, gardening and growing flowers with his constant companion, Gracie, a Cavalier King Charles Spaniel.
"Here I Am"
Have questions? Contact us today!