Pet Boarding in Paoli
Dog & Cat Boarding and Doggy Daycare
Contact us to schedule a reservation
610-644-5360
Your pet's home away from home
🐾
We offer a HEALTH GUARANTEE when your pet stays with us!
🐕  😺  🐕‍🦺  🐶  🐩
Long term boarding—over 2 weeks—10% off
Safety
Trust Paoli Vetcare to take care of your pet when you are away. Direct veterinary supervision in our clean, spacious kennels with a fenced exercise yard supervised by excellent kennel staff ensures your pets' comfort and well-being. Separate, private cat boarding room. Learn more about various boarding options and prices — How Much Does it Cost to Board My Dog?
Peace of Mind
HEALTH GUARANTEE — Free medical treatment for pets — if needed after you pick up. Occasionally, stress from missing their family causes upset tummies or other minor health problems. Pets who've boarded at Paoli Vetcare are seen by a vet and treated at no cost to you! Learn more about how to pick a boarding kennel — 39 Best Dog Boarding Questions
Skill
Vet-supervised boarding means that your pet's being constantly monitored by skilled staff—if a problem arises it is quickly seen by the vet immediately. Trained nurses perform all medical boarding treatments. Special diets are no problem and the rare health emergency is addressed promptly after consultation with you.
Fun
Boarding dogs are walked outside throughout the day and have group playtime. Clients love our inexpensive Doggy Daycare program. Only $24/day!! Our doggy daycare pups love coming to Paoli Vetcare. They get frequent group exercise in the backyard and plenty of TLC from our staff.
MEET THE KENNEL MANAGER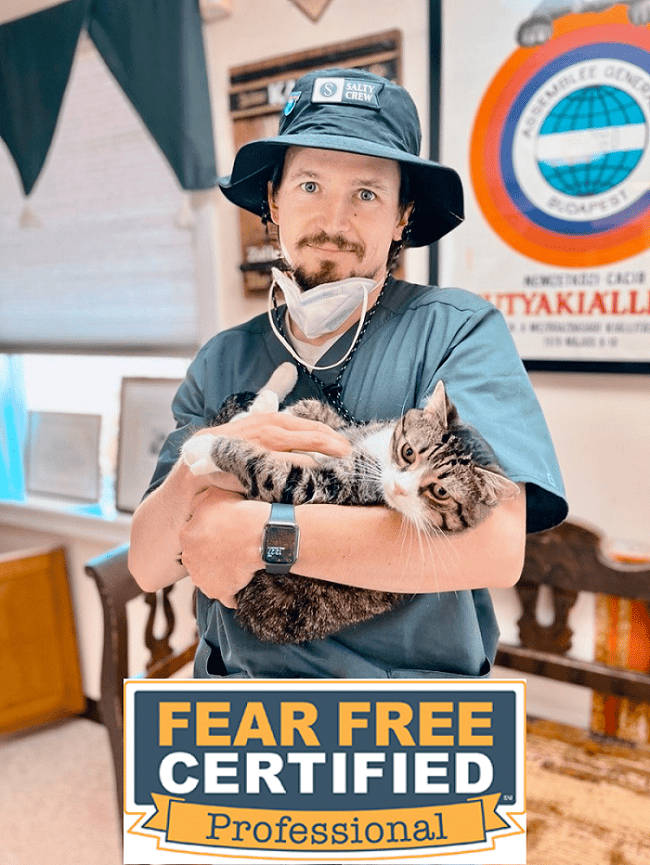 We are thrilled to introduce Ed Bradley, Paoli Vetcare's Kennel Manager. Ed is one of the first people in the country to become a Fear Free® Certified Boarding and Daycare Professional!!
Ed started with us as a kennel technician, but through consistent hard work and dedication, quickly rose to a leadership position.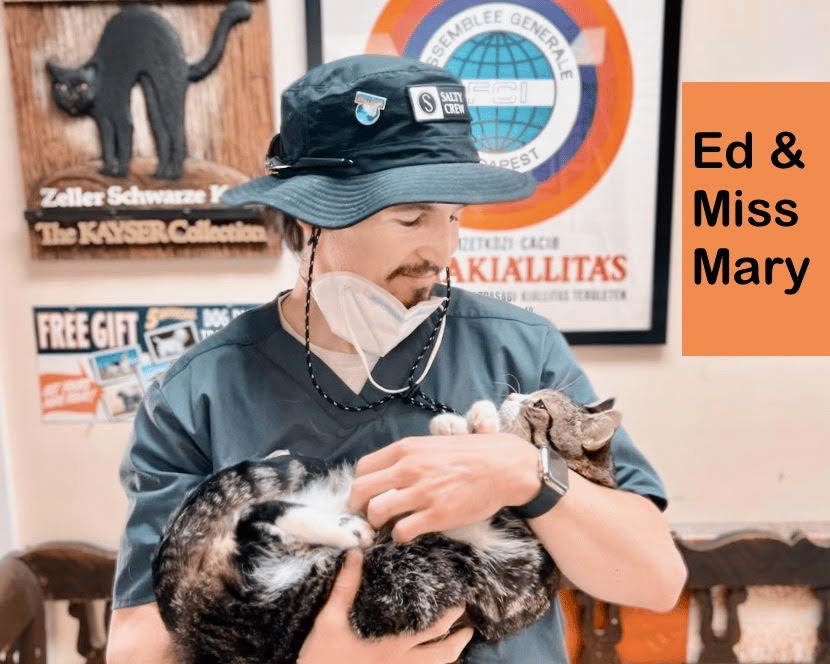 Ed's love for animals began as a child watching the awe-inspiring documentary series Planet Earth. He enjoys environmental sciences, but working at Paoli Vetcare confirmed his deep appreciation and love for animals of all sorts.
He is dedicated to ensuring our clients' pets are treated with the utmost respect, love, and care at all times. Ed treats your animals as if they were his own. "Miss Mary" — one of our house cats — is his favorite furry friend to date.
As Kennel Manager, Ed oversees the kennel technician crew. Kennel staff spends plenty of time playing with the pets, but they also serve a crucial role in keeping the kennels and hospital clean and organized for all of our staff, clients, and patients.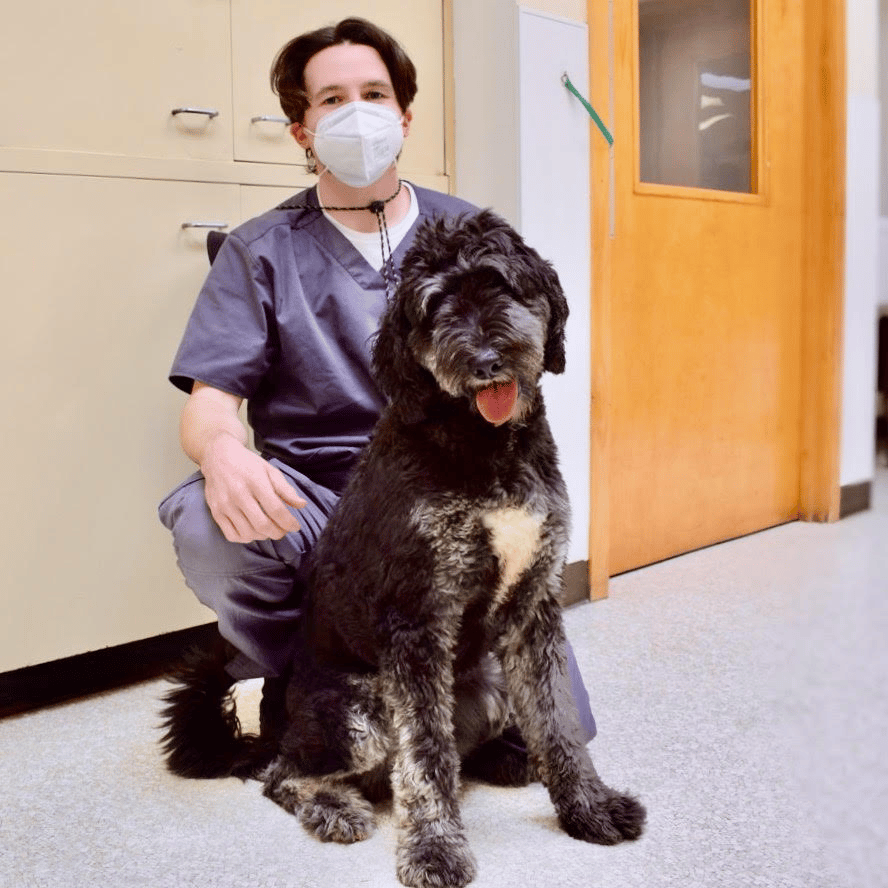 Ed was born in New York and moved to Audubon, Pennsylvania when he was five years old. He spent some time studying Accounting at Temple University in Philadelphia and was a member of Kappa Delta Rho Fraternity.
When he's not at work, he enjoys being in nature and partaking in sports with friends. Ed is a wonderful addition to our Paoli Vetcare family, and we are all very grateful for his role within the hospital.
I feel so incredibly lucky to have found such an amazing vet. My pup suffers from anxiety & Dr. Dawn has helped us immensely with finding what works for her. The girls at the front desk are knowledgeable, accommodating, & helpful. My dog absolutely adores going to daycare here & the staff that runs it clearly love their jobs. I would highly recommend Paoli Vetcare!
I can't recommend Paoli Vetcare highly enough! I have been using them for many years with our cat & then with our dachshund, Minnow. Our new dachshund, Waldi, loves the place & can't wait to get in the door & be greeted by the staff. I use their daycare service regularly & Waldi has developed many human & canine friendships. The staff all know him (and me) by name!! I feel totally comfortable leaving Waldi for daycare or boarding him for a few days.
Benji has been a patient at Paoli VetCare for 6 years now. From the very beginning they have been nothing but wonderful, caring and professional. I love the "hometown" feeling of this wonderful place. From the front desk staff to the docs it feels like home to us.
Ready to book your pet's stay? Call for reservations.