Doggy daycare provides numerous benefits for you, from freeing up your schedule to giving you a worry-free pet boarding option while you're away. When you're running errands or working all day, you want your pet to be in a safe place. But is it good for dogs to go to daycare? 
What Are The Top Benefits of Doggy Daycare?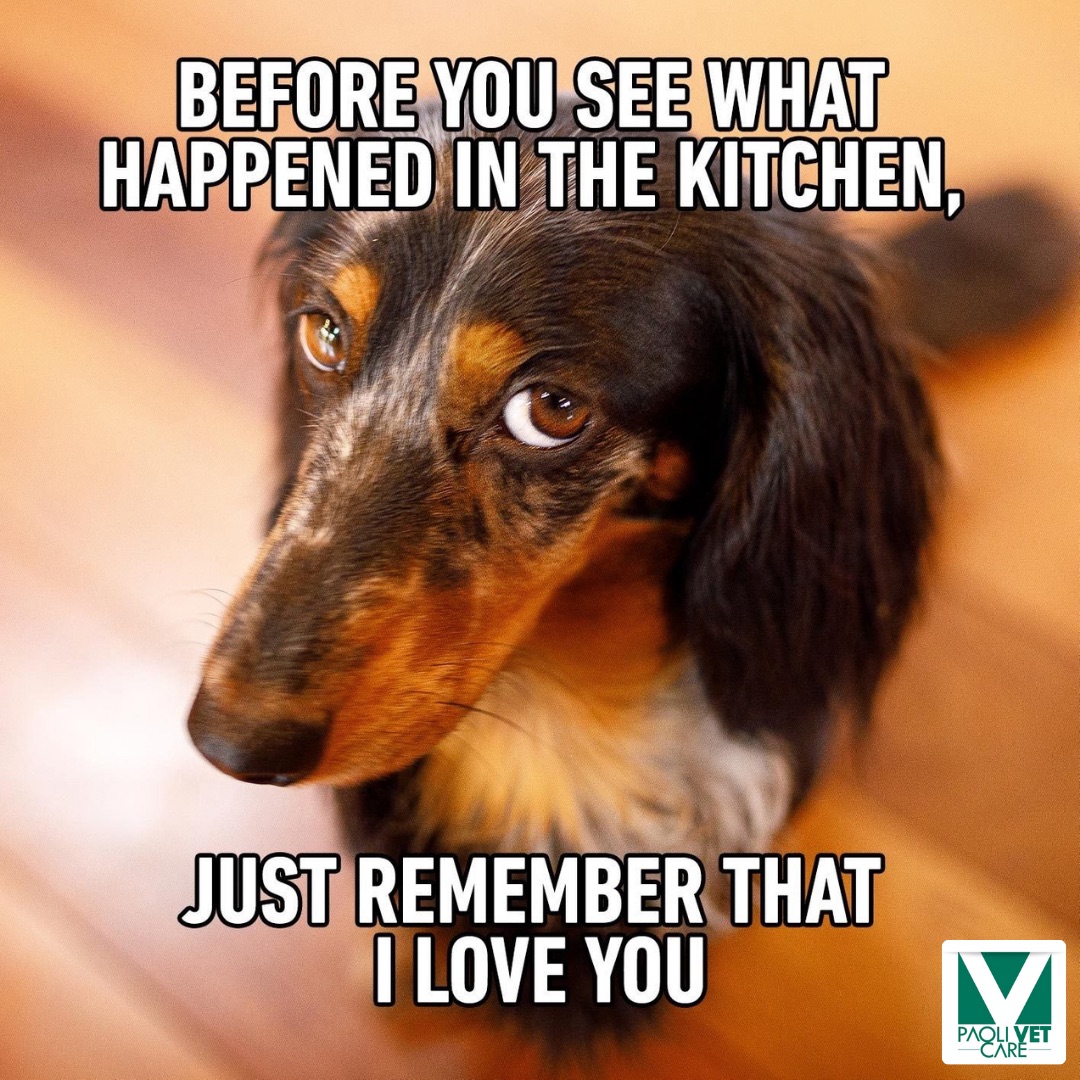 These are the top 14 benefits of doggy daycare: 
Avoid separation anxiety.

Maintain a fun routine for your dog. 

Increase daily exercise by playing with kennel staff. 

Relieve boredom.

Decrease loneliness while you're gone. 

Convenience — you can add bath and grooming options. 

Your dog receives expert-supervised playtime. 

Your dog will be more confident with others. 

Daycare upholds the best in safety.

You'll meet other dog owners.

It's an excellent option for busy owners. 

Daycare offers flexible boarding options.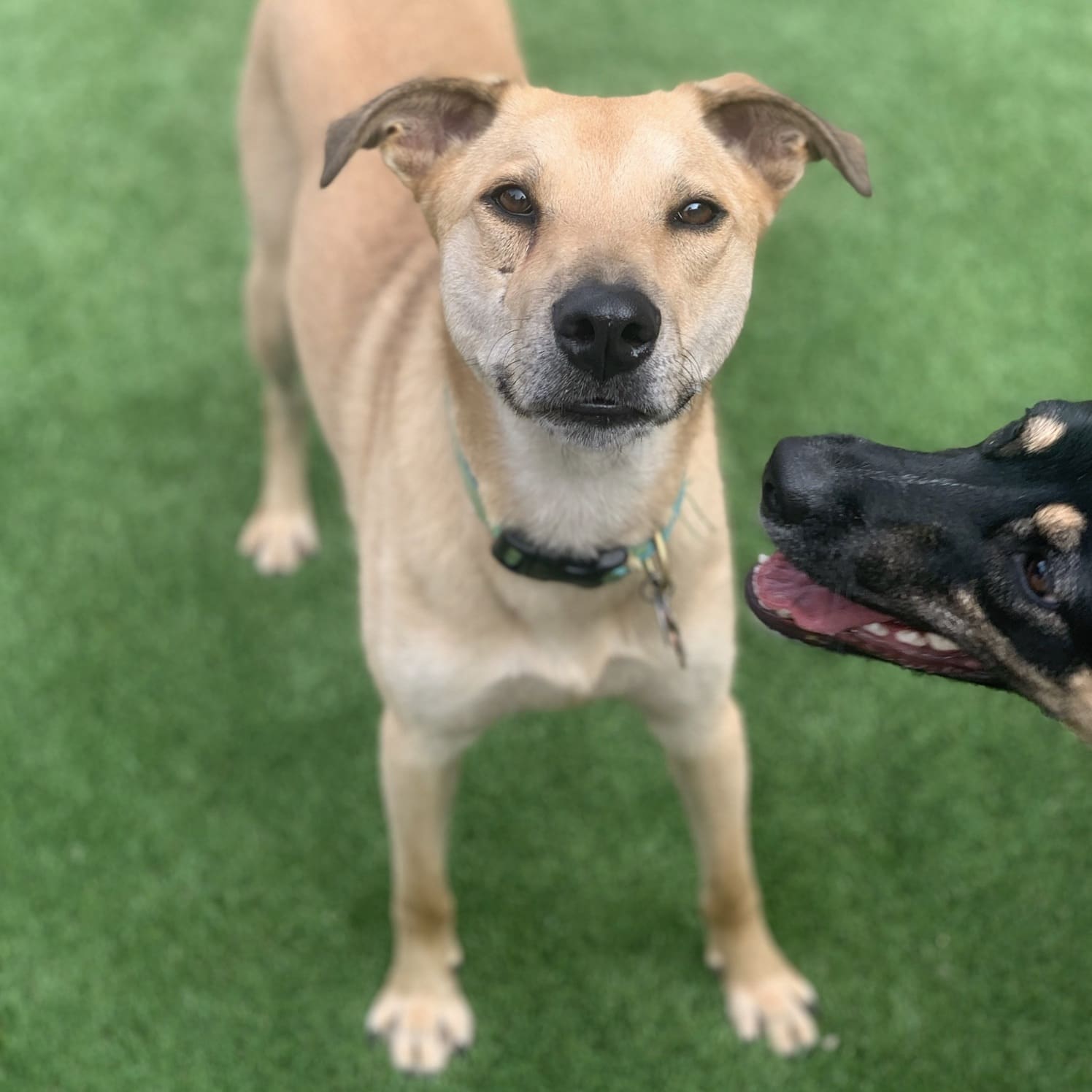 It's essential to socialize young pups 🐶 with other canines to ensure they're comfortable around others, and doggy daycare is one of the best ways to do this. At doggy daycare, your dog will meet many different dogs and people and learn how to make lots of friends. Walks and trips to the dog park are stress-free with a well-socialized dog. At Paoli Vetcare, we have a large boarding kennel facility inside our animal hospital that you can "walk through" via our Google 360 Virtual Tour right now.
Relieves Separation Anxiety
Abrupt changes can cause anxiety in pets, especially when they are left home alone while you go about your day. At doggy daycare, they'll stay on a schedule and socialize with other dogs and humans, distracting them from the fact that you're away — no more annoying neighbors with excessive barking, coming home to accidents in the living room 💩 or expensive damage to your home or furnishings.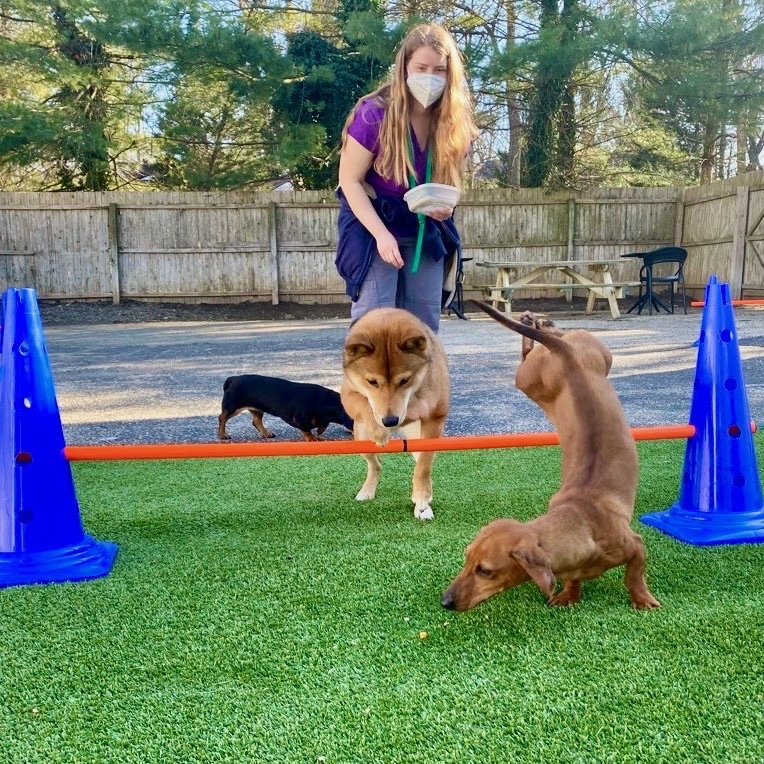 Maintain a Routine
Dogs thrive on routine. 🐕‍🦺 They need regularly-spaced daily walks, feeding times, and structured playtime to continue being the lovable, well-behaved hound that you know and love. It also gives them something to look forward to each day and lets them know that they're safe. Keeping your pet in dog daycare rather than hiring a sitter or dog walker to come in at odd hours will keep them happy and healthy.
Lots of Exercise
When you ask the question, "is doggy daycare good for dogs," think of the numerous exercise opportunities 🐕 your dog will have. When you leave your dog home alone, they lay around all day with no exercise.
At daycare, they'll run around in playrooms inside, outside, and with other dogs, so you'll have a tired and happy pup when they come home. Our clients and their dogs love coming to Paoli Vetcare's inexpensive Doggy Daycare!
Read the raves about our veterinary hospital, Paoli Vetcare's boarding and daycare services in our Client Reviews and our 5-star Google Reviews.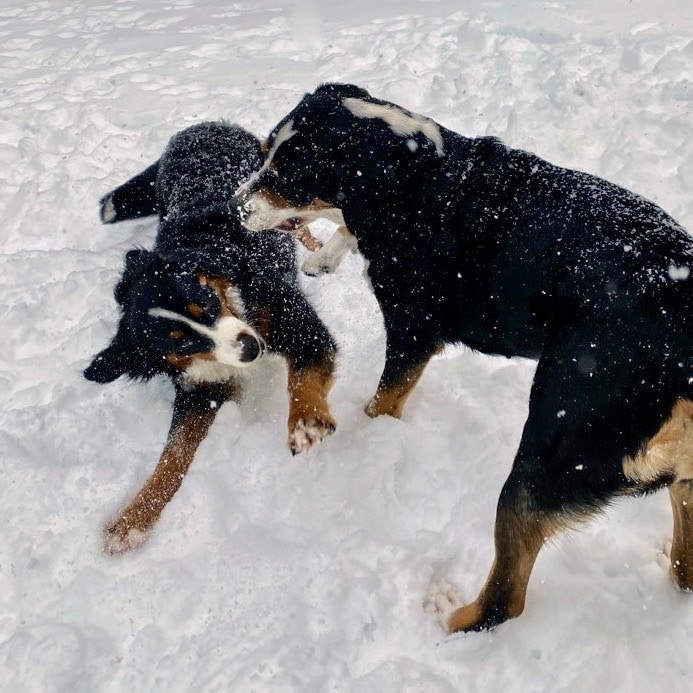 Reduced Likelihood of Boredom
It's a well-known fact that bored dogs love to rip things apart 🦴 and chew. With lots of exercise, playtime, and socialization comes the reduced risk of boredom. Your dog won't have time to think about tearing apart forbidden furniture!
Relieves Loneliness
When you go away or aren't home for hours on end during work hours, your dog gets lonely 😢 without you. At daycare, canines will have numerous activities to partake in, new dogs to meet, and exciting places to explore. They'll also have professional staff looking after them and giving them lots of well-deserved attention!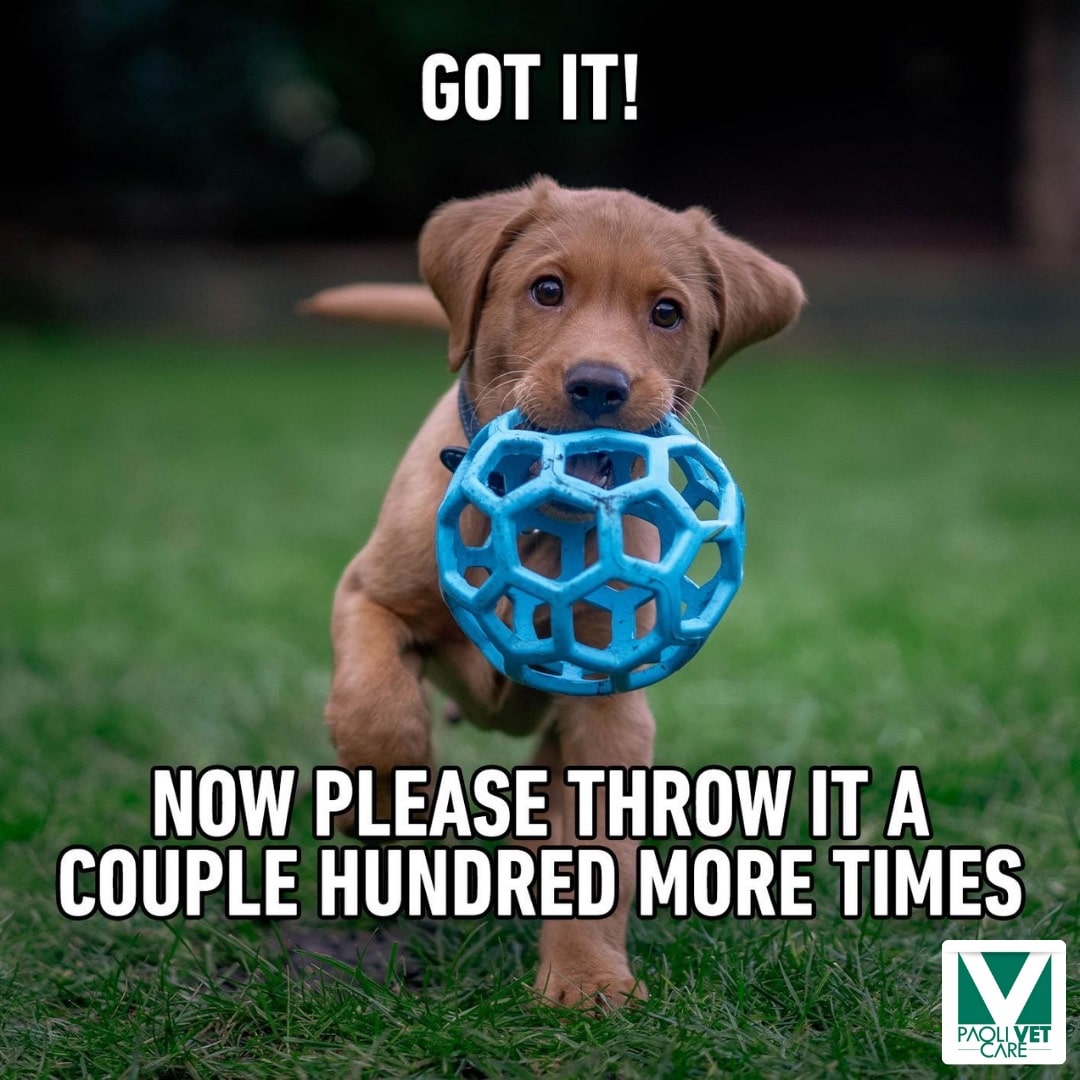 Bath and Grooming Options
Many doggy daycare centers offer bathing and grooming add-on options, so it becomes one less thing on your plate over the weekend or in the evening. For an additional cost, your dog will be pampered and prepped 🧼 by expert groomers. Drop your pet off in the morning and pick up a clean and well-groomed pooch after work! 
Expert-Supervised Playtime
With doggy daycare, you don't have to worry about your dog getting into conflicts with others. Every playtime and socialization period 🎾 at dog daycare is supervised by expert staff to ensure the dogs have a safe and positive experience. Doggy daycare professionals go through training to ensure they keep every canine safe under their care.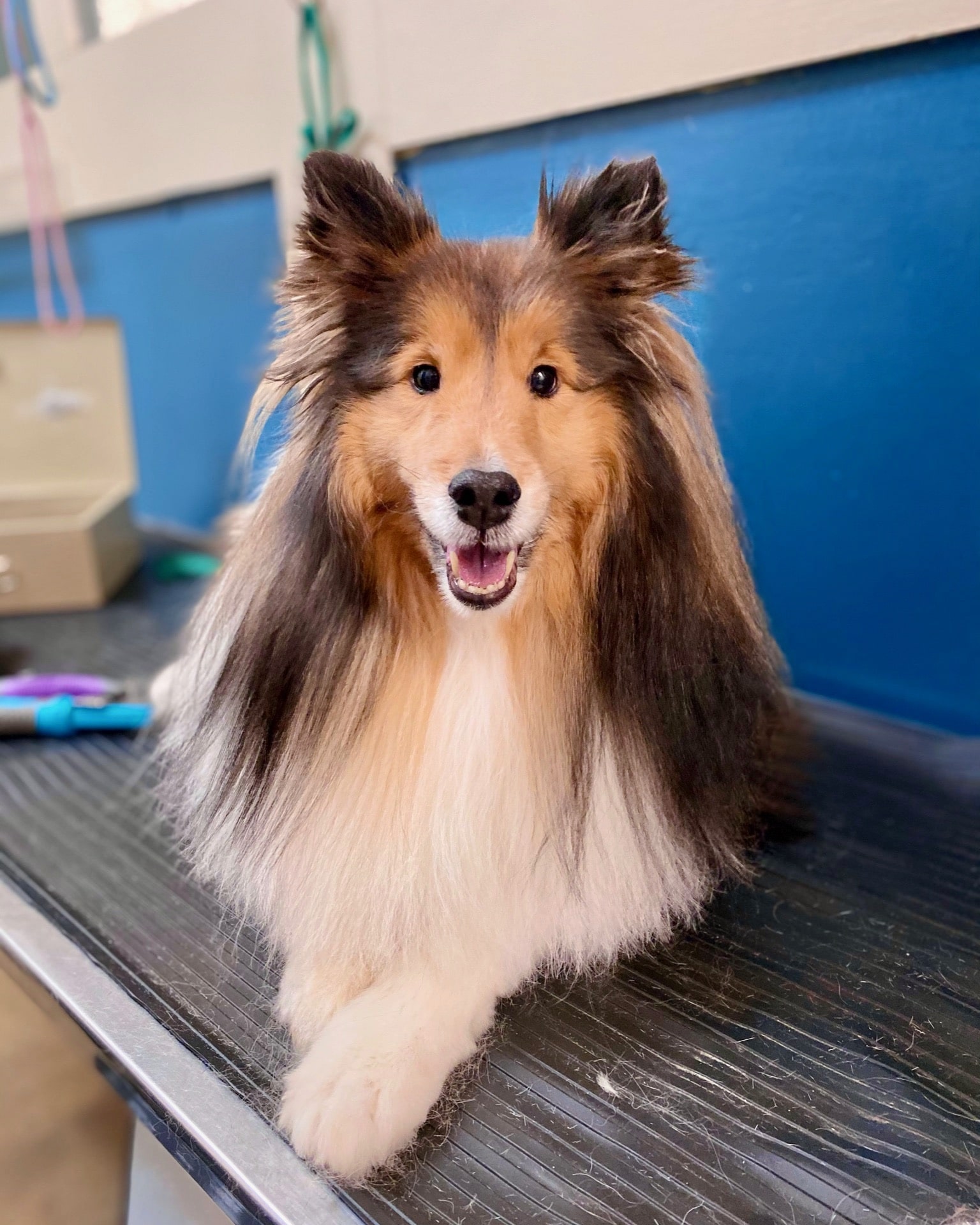 Improved Confidence
Running and playing around with other dogs not only decreases anxiety and improves socialization but increases your dog's confidence when interacting with other animals. Getting to know new dogs and interacting with different puppy personalities will only boost your dog's self-esteem. 🐩
Safety
What are the advantages of keeping dogs at home? Your dog may be in a familiar environment, and you'll know your pup is safe, but doggy daycare is just as — if not more — safe as keeping Fido at home. 🏥 
Your dog will remain under direct supervision at all times, so you won't need to worry about your dog hurting itself or destroying furniture. If you choose a veterinary doggy daycare — like Paoli Vetcare — you'll have peace of mind knowing your dog is safe and happy in the care of veterinary experts that are trained to alert the veterinarian if there's any sign of a problem.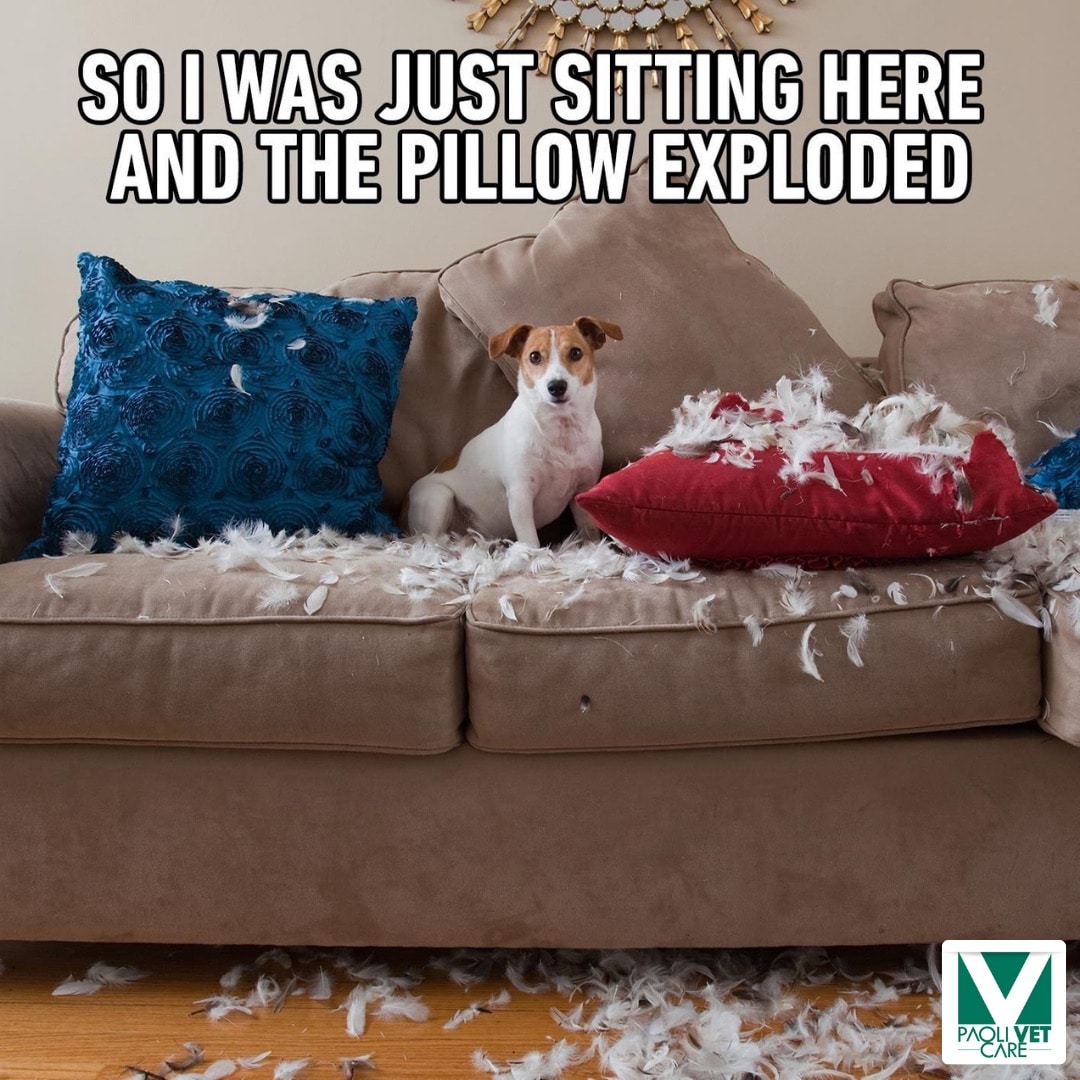 Meet Other Dog Owners
There are numerous benefits of dog daycare for owners, too! Bringing your pup to daycare is a great way to meet other dog lovers and get to know others in your community. It's an incredible benefit if you're new to the area, too. During drop-off and pick-up, you'll meet like-minded individuals who love ❤️ dogs just as much as you!
Great for Busy Owners
📆 Doggy daycare is a great option to give busy owners a much-needed break from taking care of their furry loved ones. But when you begin using daytime boarding, you might wonder, "how often should I bring my dog to daycare?" The answer primarily depends on your needs and your budget.
Many owners choose daily daycare after they see how much their dog loves coming in — they know their dog is having a great time and getting lots of exercise — and they don't have to worry how long they are away from the house.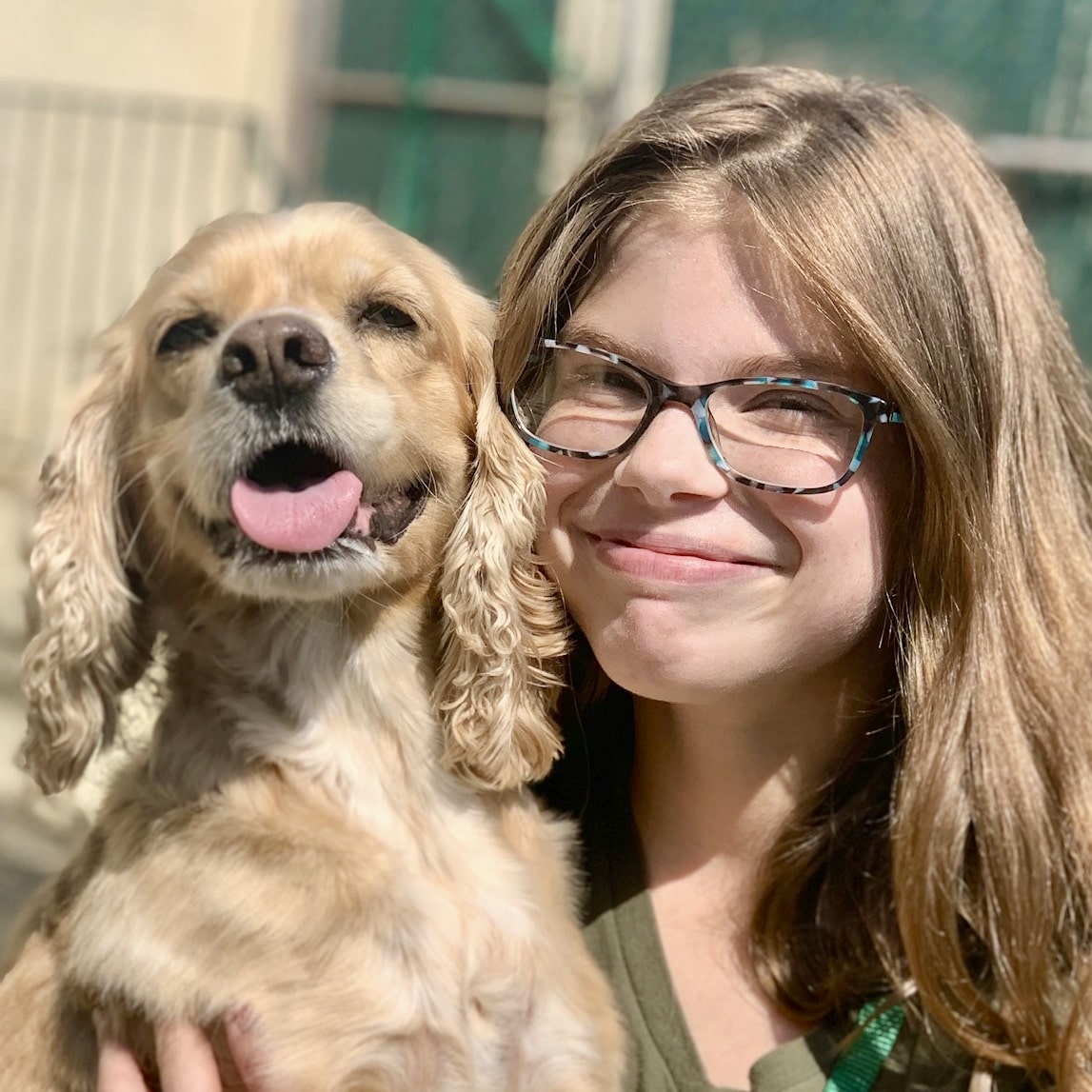 Flexible
Doggy daycare providers know how busy dog moms and dads are and that sometimes life throws us a curveball. 🚴‍♀️ If you're running late or need to drop your furry friend off early, most doggy daycare centers are flexible about when you can do so. Take full advantage of the daily rate by dropping your dog off the moment the center opens and picking them up at the closing time. Some doggy daycare facilities may be able to arrange outside-hours pickups and drop-offs, if scheduled ahead of time. 
Affordable
Dog daycare prices vary widely from $20 to $40 per day. Are you searching for "high-quality doggy daycare care near me?" Paoli Vetcare offers doggy daycare as a special perk to our veterinary clients at only $21/day which is a lot more affordable than many think. Some centers offer discounted weekly, monthly, or yearly rates to give you the most cost-effective care. 💰 Compared to daily dog walking or pet sitter check-in services, doggy daycare provides the most benefits at the best price.
Consider Joining the Paoli Vetcare Family
We invite you to meet Dr. Jay Rowan or Dr. Dawn Urioste — the best reviewed veterinarians on the Main Line — for a free physical exam or free second opinion. You can book an appointment online now. If you'd like to support our animal hospital, please shop for your pet food and medications through the Paoli Vetcare Online Pharmacy.