Find Out with "Paoli Vetcare's Ultimate Guide to Long Term Dog Boarding Near Me" — Read it now!
Long-term dog boarding can be a great solution to your travel needs, but you should thoroughly research the facility and take the necessary preparations beforehand.
We understand, leaving your dog in a boarding facility for an extended time can leave you a little uneasy. But, life happens sometimes, and you have to consider the option of long term dog boarding. When it comes to long term dog boarding solutions, we've compiled a guide covering everything you need to know before leaving your dog for an extended period.
Learn more about how to pick a boarding kennel — 39 Best Dog Boarding Questions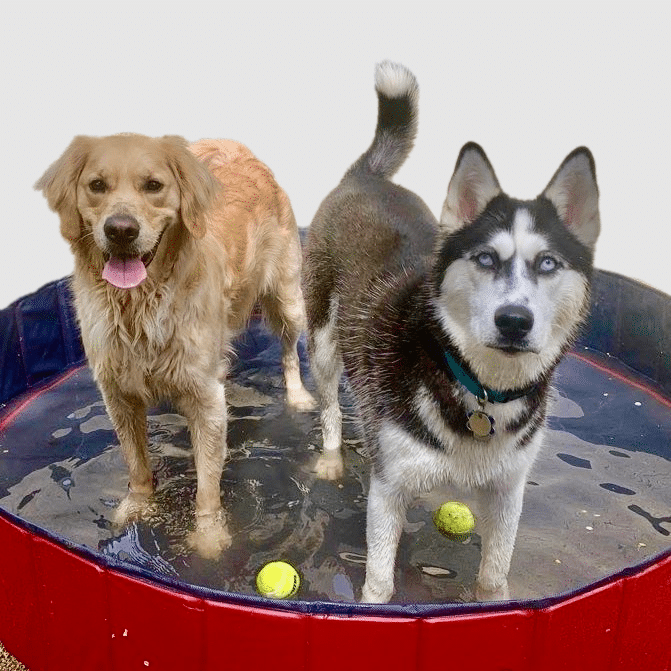 Pros of Long Term Boarding
Long term dog boarding may make you wary; however, the solution has some advantages you might not have otherwise considered.
Some of these benefits include:
Your dog will get plenty of social time

Your dog will be around professionals or experienced animal caretakers

Your dog will get food and water on a regular schedule

Long term

dog boarding prices are not as expensive as a personal sitter — Read How Much Does It Cost To Board a Dog? to learn more
Paoli Vetcare offers a 10% discount on all boarding stays over 2 weeks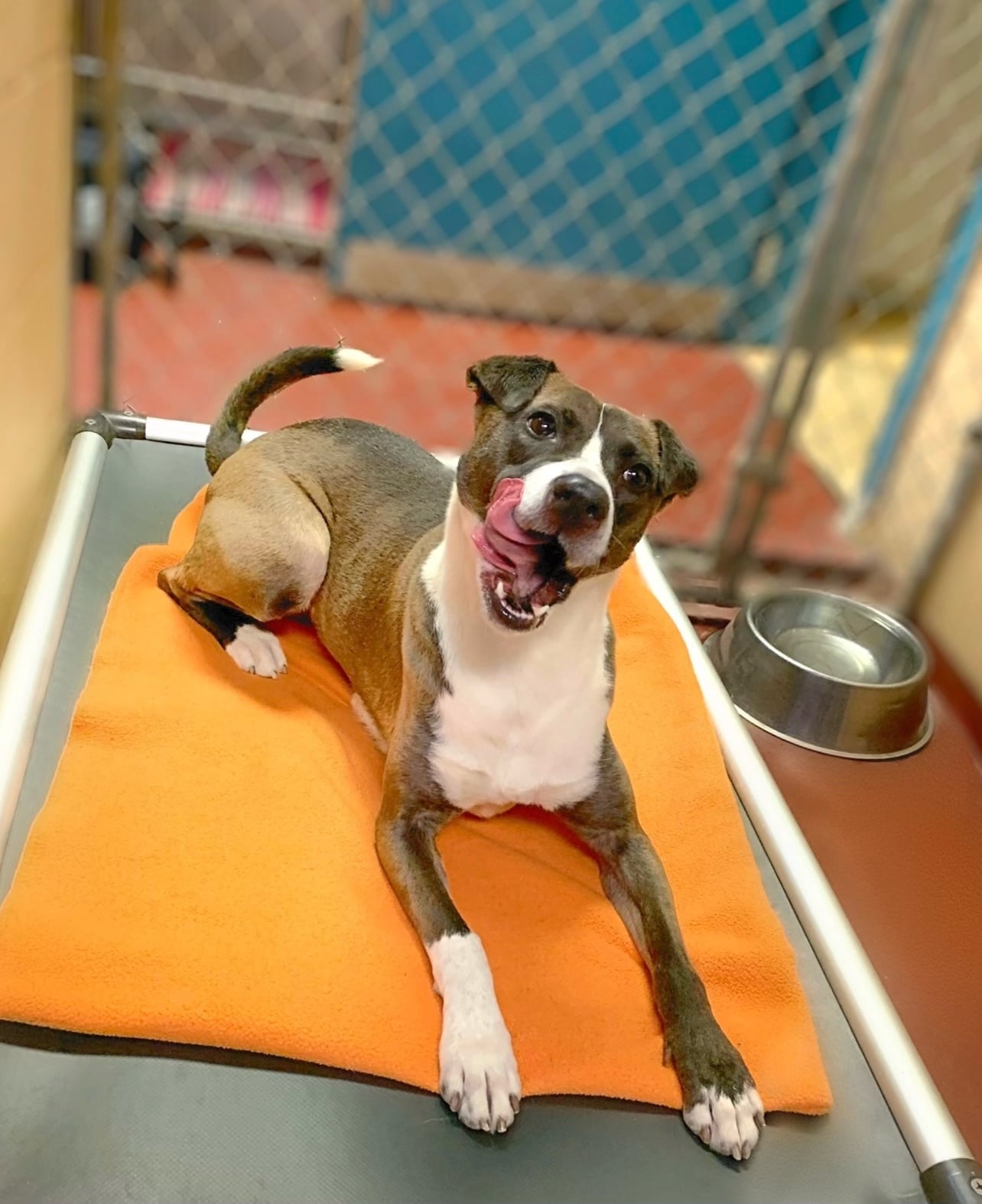 Cons of Long Term Boarding
Of course, when making a long term boarding decision for your furry-legged best friend, you want to make sure you thoroughly think through every aspect of your decision. To do so, you have to consider the cons that come with long term dog boarding solutions.
These disadvantages include:
Lack of 24/7 personal attention — kennel staff rarely stay overnight with the dogs

May induce stress or anxiety

Sometimes, there's a slight risk of illness, usually not contagious diseases, but stress-induced stomach upset is not uncommon.
Alternatives to Long Term Dog Boarding
If you're not sold on a long term dog boarding facility, you can look into different long term dog boarding options such as:
Pet sitter

Neighbor, friend, or relative checking in on your dog while they stay in your home

Bringing your dog with you — Be sure to read about

Pet Travel Health Certificates

if you are considering this option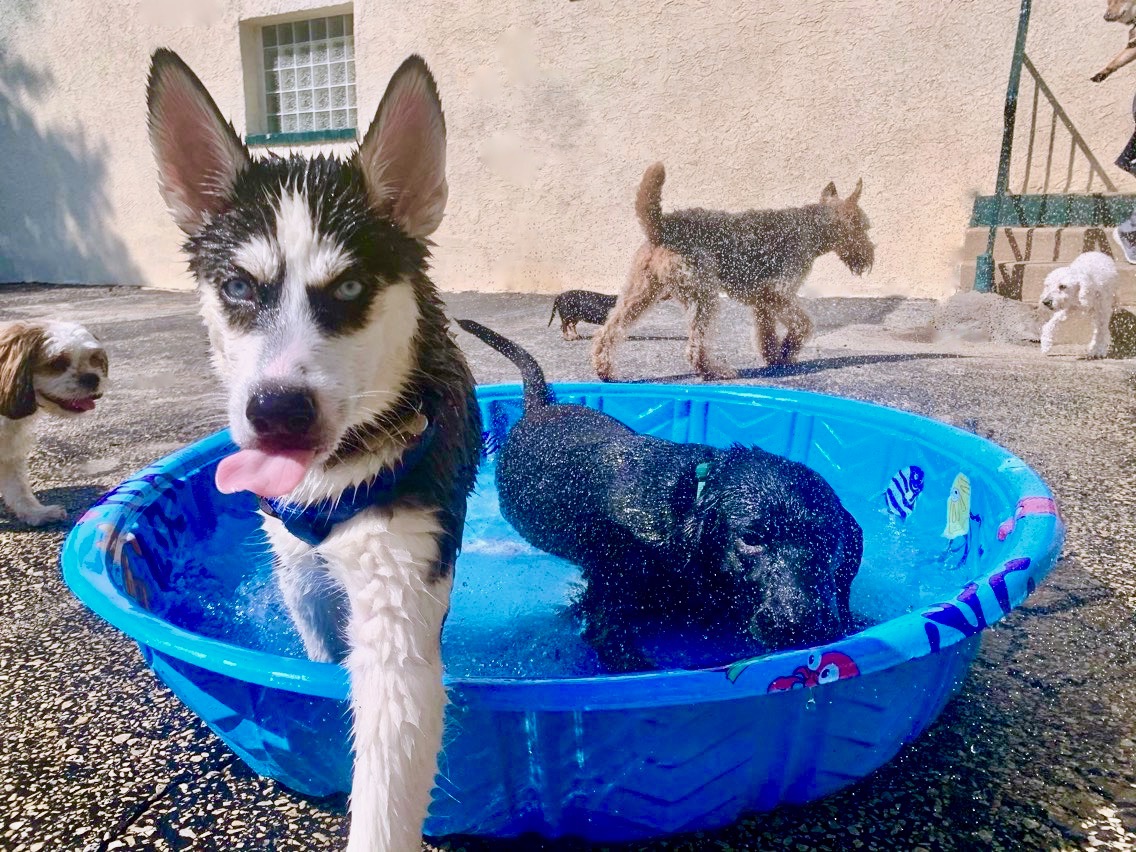 Dog Boarding or Pet Sitter?
Have you ever wondered which is best — boarding your dog or getting a pet sitter? An alternative to a long term dog boarding facility is to hire a personal pet sitter, someone who either stays at your house to take care of your dog or visits daily.
Engaging a personal sitter requires you to "vet" all applicants. You don't want a complete stranger caring for your pooch after all.
In-home pet sitters may cost more than long-term boarding because they give your dog more personal attention and, therefore, dedicate more of their time to do so.
It may also benefit your dog, especially if your dog is young or shy because they won't have to leave home and get settled in an entirely new environment.
New environments can overwhelm some dogs, so having a pet sitter come to your house, where your dog is familiar and comfortable, may prove beneficial.
However — it's important to remember — most dogs that initially get overwhelmed with a long term boarding situation relax after a couple days of acclimation.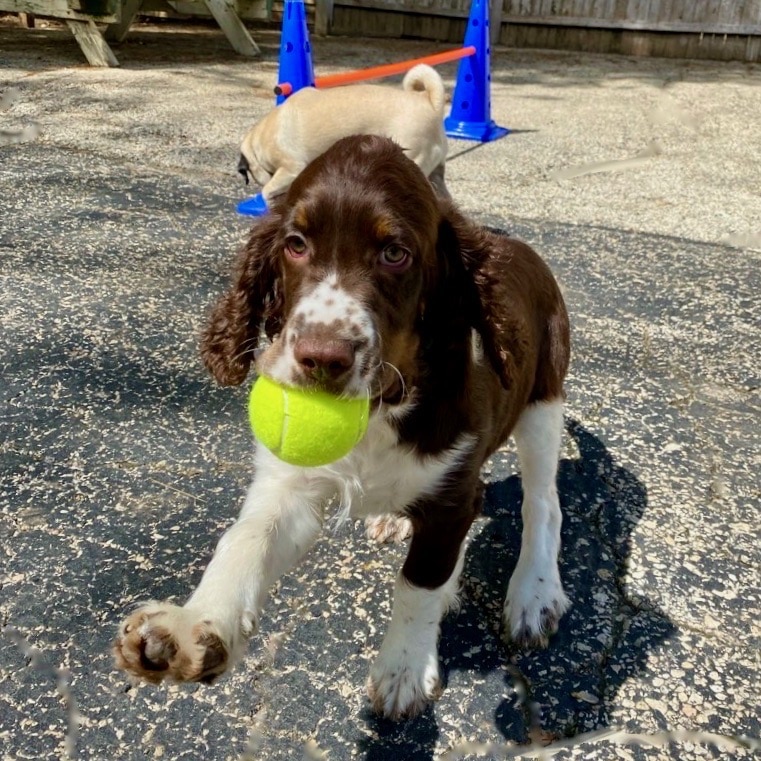 What to Keep in Mind
Before you decide to board your dog long term, you might want to prepare yourself beforehand. For example, you'll want to consider the amount of time apart you'll face and get your dog ready for an extended trip to the kennel.
You'll also want to consider a few precautions, such as an experimental short overnight stay first and thorough research into what facility you ultimately choose. Plus, you might want to think about what comes after boarding.
Pay Attention to Your Dog's Behavior

Stress and anxiety are normal for dogs to experience when separated from their owners. Watch how your dog interacts with the staff and other dogs at the facility to make sure they're comfortable.

Also, make sure you ask how your dog did during its stay to get an idea of what to expect from your dog when you return home.

Prepare for Time Apart

You love your dog, and thinking about spending more than a day apart may cause you some anxiety, but it might cause your dog the same. You should prepare for your inevitable separation to combat any potential adverse mental distress it may cause both of you.

You can start teaching your dog to get comfortable with you leaving the house for extended periods with different training exercises to prepare them.

Consider a Short Overnight Stay First

Before you decide on a long-term boarding solution, try out an overnight stay first to see how your dog handles the separation and the facility. If your dog can't handle the socialization influx after its short trial, you might want to try out a pet sitter. Opposingly, if your dog doesn't respond well to a pet sitter coming over, you might want to try a short stay at a boarding facility.

Don't Settle

Don't google "long-term dog boarding near me" and immediately settle on the first location listed. It would be best to look into all possibilities because some facilities may have better amenities or more qualified employees that you'll want over another. Learn the advantages of long term boarding at a veterinary hospital versus other types of boarding facilities such as "pet resorts."

What to Do After Boarding?

You are your dog's best friend, so expect them to get excited when you make your return. Because of their excitement, you'll want to avoid feeding them or giving them water for a few hours because they might vomit or experience diarrhea. Instead, let it relax for a bit before giving them anything.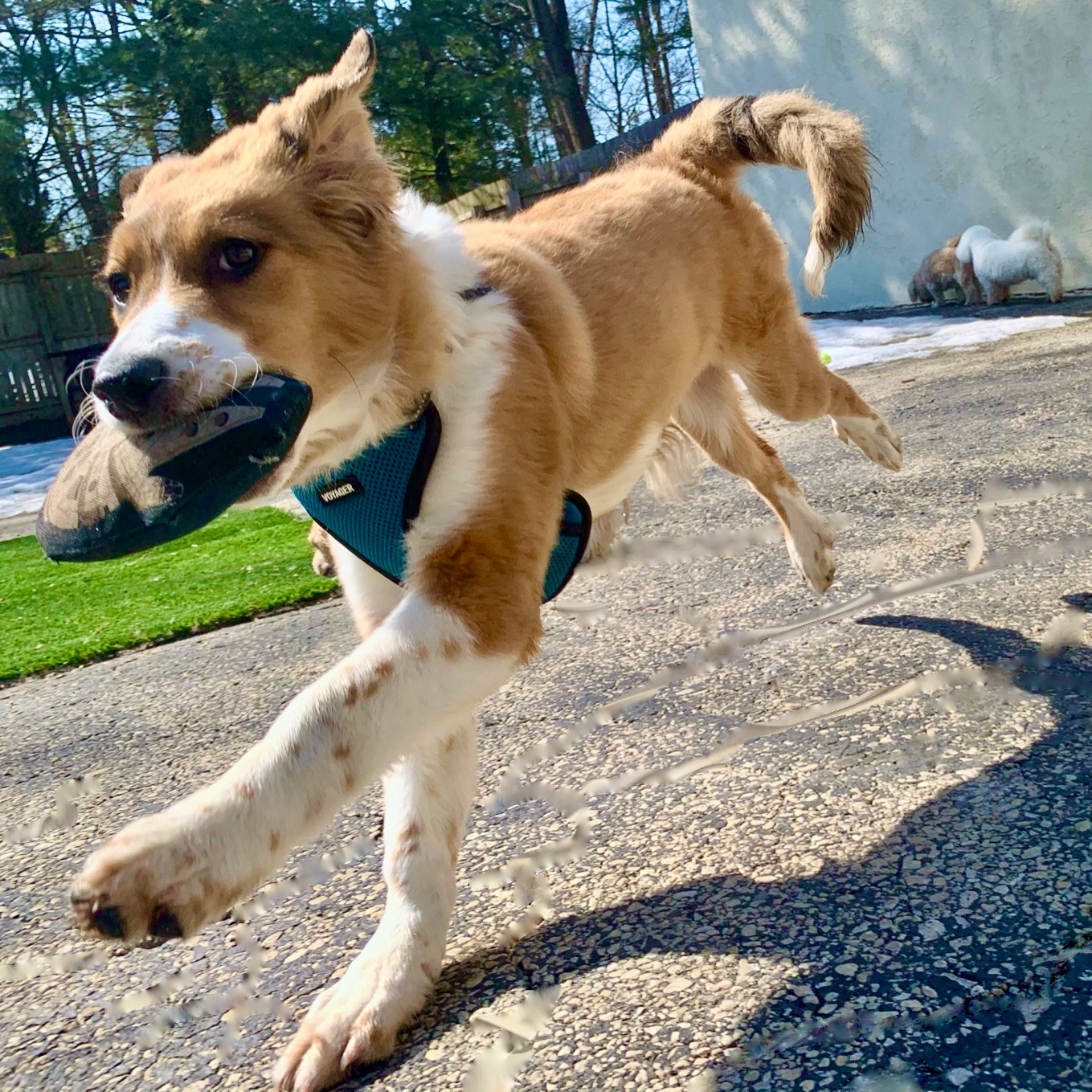 Learn About Kennel Stress
Kennel stress is an effect that comes with dropping your dog at a long-term boarding facility. However, it's not a concrete expectation. It would be best to research kennel stress when preparing your dog for the separation to learn about different ways you avoid the condition.
Look for boarding facilities — like Paoli Vetcare — with Fear Free® Certified Professional Staff — they will help make your dog's stay as stress-free and fun as possible!
Will My Dog Be Traumatized?
One of the most frequent apprehensions people have before boarding their dogs long-term is the question, "are dogs traumatized by boarding?" Trauma is a scary possibility, but you can easily avoid it.
Before boarding your dog, conduct thorough research into the facility and employees and try a short overnight stay beforehand to combat any possible traumatization. Only board your pet with those you know you can trust.
Read the Google reviews of each facility you are considering. If you read through Paoli Vetcare's Client Reviews you will find many people recommend your boarding and doggy daycare as a way to socialize their pups — most daycare dogs drag their owners in — they can't wait to go play with their friends!!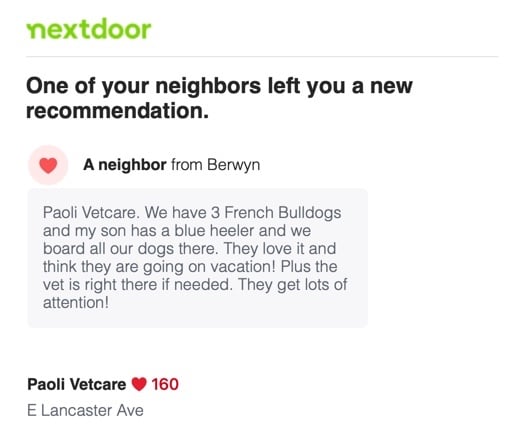 What About Boarding a Puppy?
As a rule of thumb, you should not board a very young puppy because they're only beginning to build a healthy relationship with you and still require various shots and immunizations. Much like a human baby or toddler, you wouldn't separate them from the mother.
If you can't plan your extended departures around when you plan to purchase or adopt a puppy — boarding at a veterinary hospital is the safest option. Veterinary hospitals have excellent sanitation and will require all boarding pets to be up-to-date on vaccines.
Will My Dog Remember Me?
Absolutely. Your dog has an enviable memory based on smell and experiences, making you an absolutely unforgettable part of their existence. 🥰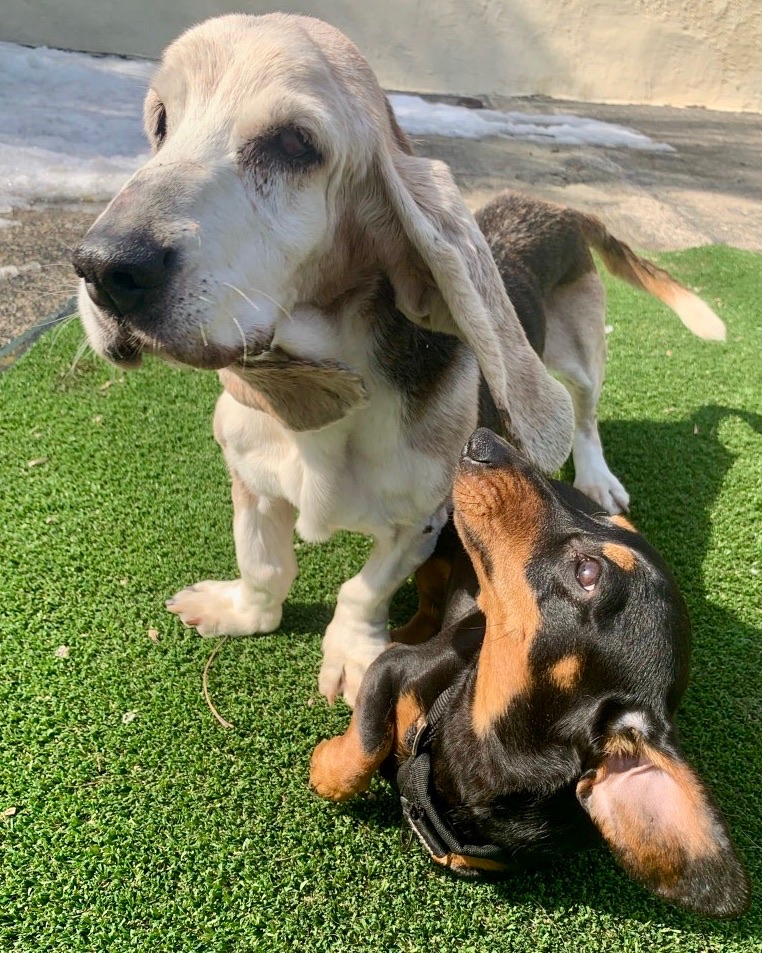 What to Bring?
It's tempting to try to ensure your dog's comfort during their stay by bringing bedding and maybe a toy with you at drop-off, but most kennels will encourage you to pack light. Most facilities will want to use their own bedding, so it can be thoroughly sanitized every day, and personal toys are easily lost. To minimize the chance of stomach upset, you may want to pack your dog's regular food though.
Questions to Ask Before You Book
Since choosing a long-term dog boarding facility requires thorough research, you should get answers to the following questions when deciding.
How long can a dog be boarded?

How often do the dogs get fed?

Is the kennel area spacious enough?

Is the staff knowledgeable and experienced?

How do they provide veterinary services if your dog gets sick or has an emergency?

Will the dogs get bathed and groomed?

Is the facility clean?

Are the dogs walked outside?
Do they have supervised playtime with other dogs?
At Paoli Vetcare, we have a large boarding kennel facility inside our animal hospital that you can "walk through" via our Google 360 Virtual Tour right now. This is called veterinary-supervised cat boarding and is done at animal hospitals across the country.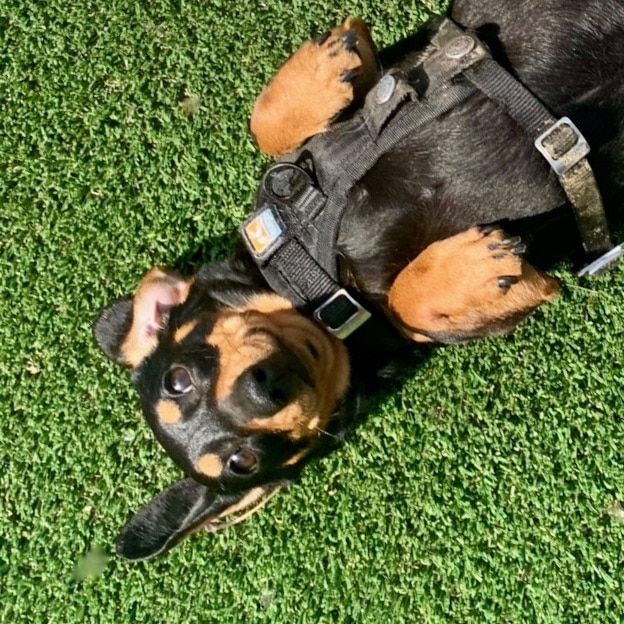 Long Term Dog Boarding Checklist
Before boarding, create a checklist and complete each task before boarding. For example, include the following tasks:
Connect with the facility well beforehand

Thoroughly research the staff and facility as a whole

Find out about vaccination requirements and schedule appointments as needed

Tour the facility for cleanliness and dog handling

Meet the caretakers

Find out about medical services and potential health threat precautions
Conclusion
Ultimately, long-term dog boarding is a great solution when you need to go away for an extended time and can't bring your dog with you. However, before you lock down a reservation, you should do your research and prepare your dog beforehand to minimize stress for both you and your dog.