Traveling with your pet is one of the best ways to enjoy their companionship. But, unfortunately, bringing your dog isn't an option in many situations, and finding a reputable boarding facility becomes necessary. 
Friends and family aren't always available to care for pets, and so you begin the search for the "best dog boarding near me." Before you book your pet's stay, there are a number of essential questions you should ask. 
Learn how to develop a dog boarding checklist before you book — get answers to the following important questions before you schedule dog boarding.
What You Need To Know About Dog Boarding
39 Questions to Ask Before Boarding Your Dog
1. How Far in Advance Should I Book?
Ideally, booking dog boarding one month in advance is recommended. However, two or three weeks is sufficient in most cases.
2. What Vaccinations Do You Require?
Most kennels require dogs to have current vaccinations. for their protection — at a minimum, your dog should have core vaccines for rabies, canine parvovirus, infectious hepatitis, canine distemper, and non-core bordetella (kennel cough) vaccination. 
If you board at a veterinary hospital like Paoli Vetcare, a veterinarian will be able to perform your dog's physical exam and update vaccines while they board. Veterinary dog boarding centers can even perform teeth cleaning or routine surgery — for example to remove lumps — while you are away — allowing your pup to recover fully before you pick them up.
3. Do All Dogs Have to Show Proof of Vaccinations?
Not all dog boarding facilities require proof of vaccination, though it's best to select a dog boarding kennel that does require documentation of your pet's most recent records from the veterinarian. At a kennel that doesn't require shots, the risk of infectious disease and intestinal parasites would be high and I don't recommend you board there. Paoli Vetcare requires all dogs to be up-to-date on vaccinations.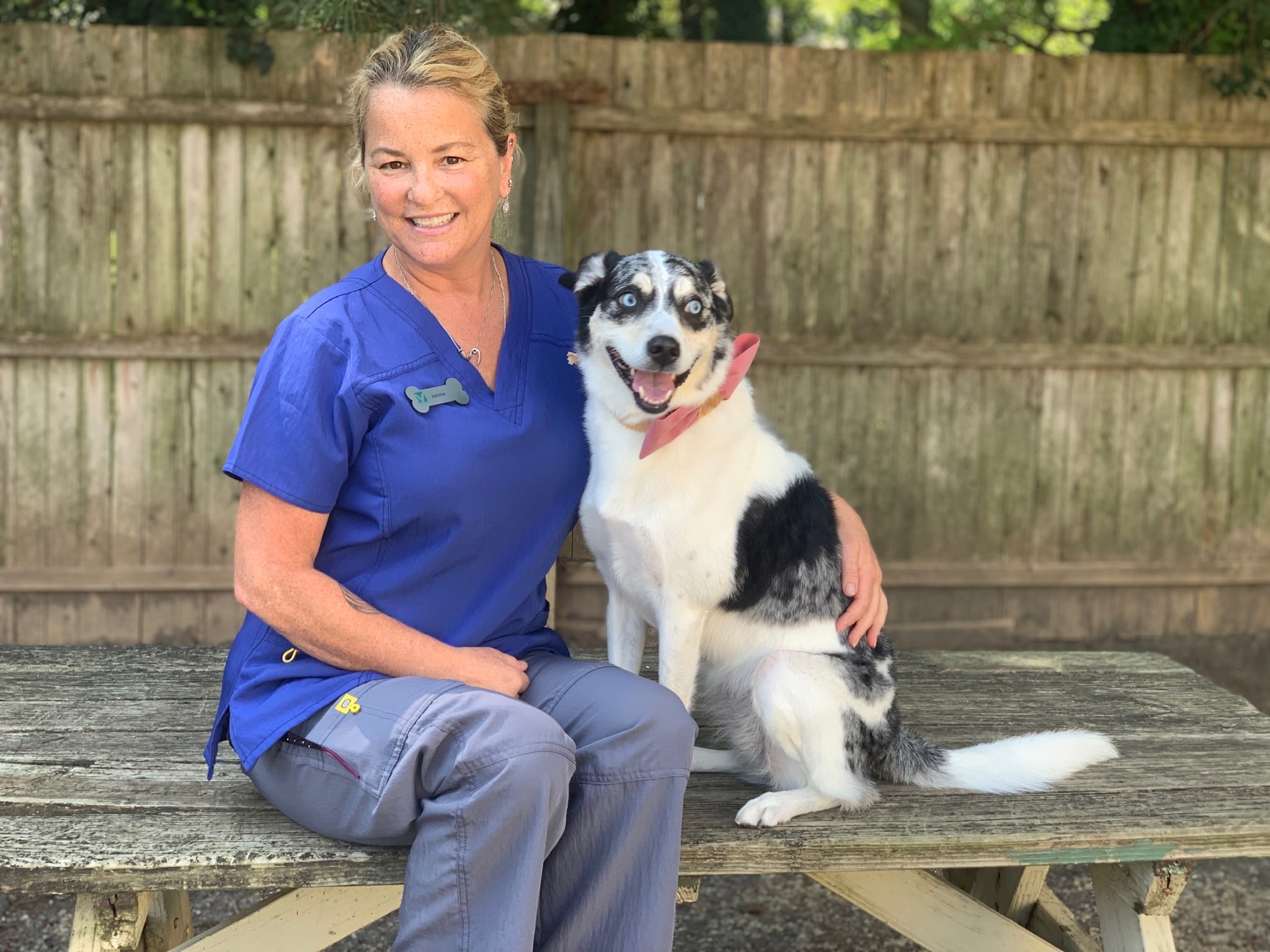 4. How Are All the Animals Housed?
Kennels should be well ventilated, with adequate room for your pet to play and relax. At Paoli Vetcare, we have a large boarding kennel facility inside our animal hospital that you can "walk through" via our Google 360 Virtual Tour right now.
Some dog boarding facilities offer shared spaces for pets, usually during recreation and socializing with other dogs. In addition, most kennels provide barriers and private spaces to accommodate pets when they rest, eat, and sleep. If you have more than one dog in your family, you may request that they stay together in a large dog run — usually about 3' x 6' or bigger.
6.  Is the Facility Loud or Are There Other Potential Sources of Anxiety?
Most dog boarding facilities take into consideration a pet's potential for stress and anxiety. A reputable kennel will take steps to reduce noise and visual interaction with other dogs to increase the level of comfort for your pet. Paoli Vetcare's dog runs have solid partitions so dogs can feel safe and secure.
7. Are the Kennels Exposed to the Outdoors?
If your pet enjoys outdoor play, it's essential to determine if a dog boarding facility provides outside access for recreation. Paoli Vetcare's expert kennel staff takes dogs outside to play in groups multiple times per day.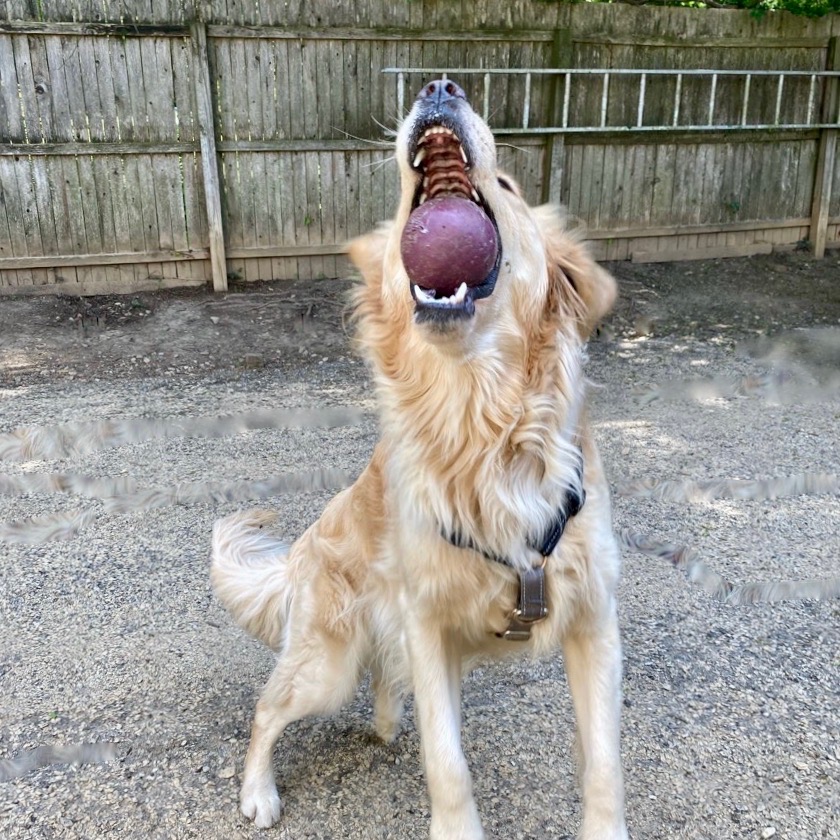 8. How is Waste Managed?
Kennels must maintain a clean and healthy environment for all pets, including regular sanitation of all crates and areas occupied by dogs and cats. 
AAHA-accredited Paoli Vetcare maintains the highest standards of cleanliness. AAHA accreditation is the difference between ordinary and extraordinary. Only 15% of veterinary hospitals are accredited and are the only animal hospitals to regularly pass onsite evaluations based on over 900 standards.
9. Are the Owners and Staff Certified?
Inquire with the owners and staff of a facility to ensure they have the experience and credentials required to manage the dog boarding facility. Paoli Vetcare's staff is Fear Free® certified — routinely employing methods and protocols that lead to the reduction or removal of anxiety triggers, which creates an experience that is rewarding and safer for all involved.
10. What Kind of Food Will Be Provided for My Dog?
A reputable dog boarding facility will provide high-quality, nutritious pet food and provide prescription diet options for dogs with dietary restrictions or sensitive tummies. It's generally wise to pack your dog's regular food to avoid the stomach upset that can occur with dietary changes.
Occasionally, stress from missing their family causes upset tummies or other minor health problems. Paoli Vetcare offers a boarding HEALTH GUARANTEE — free medical treatment for pets — if needed after you pick up.  Pets who've boarded at Paoli Vetcare are seen by a vet and treated at no cost to you!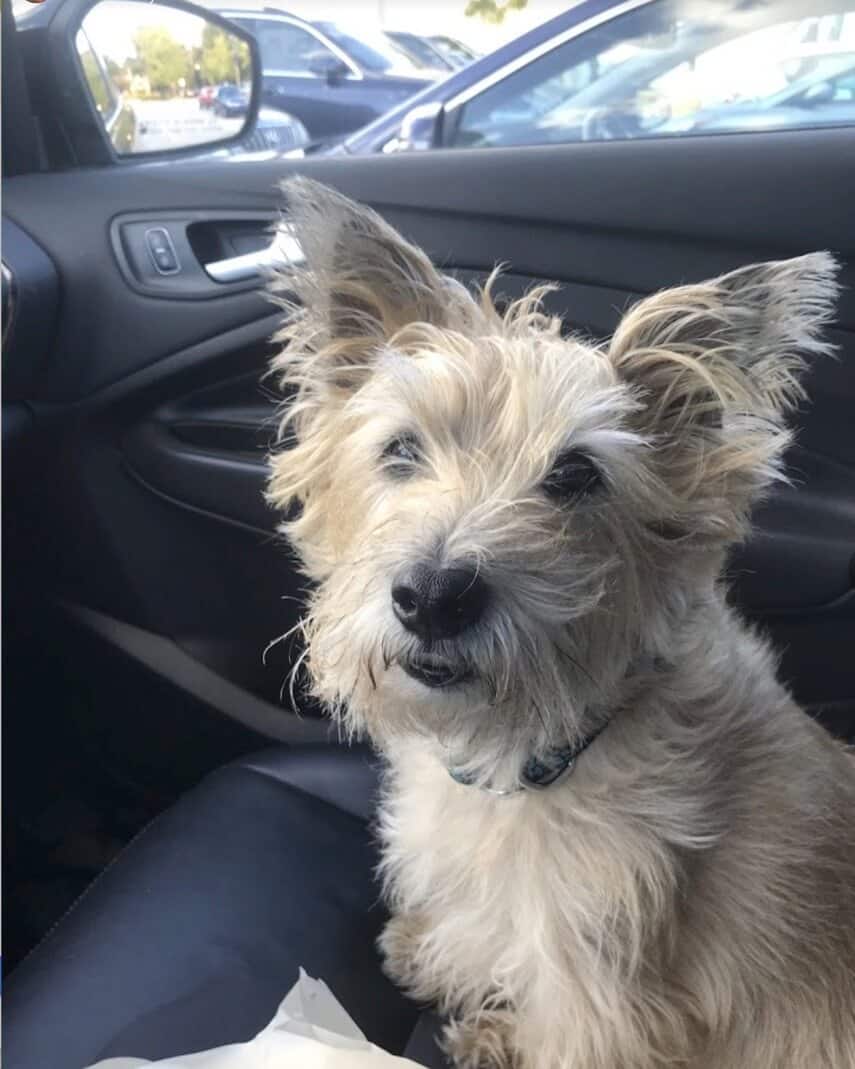 11. Will Your Kennels Fit My Dog?
Most kennels offer crate/cage sizes that are sufficient to house any size of pet comfortably. Large and giant breed dogs should be housed in a run so they have ample space to move around. If you have a large dog, ask to make sure they have a run available for them.
12. How Long Can My Dog Stay?
Pets can typically stay in a boarding facility for up to 30 days. However, this time frame varies from one kennel to another, with some places offering shorter stays only.
Kennels may offer discounts for longer stays — at Paoli Vetcare you save 10% on stays over 2 weeks. If you are considering long term dog boarding, read our Ultimate Guide Long Term Boarding Guide: What Are The Pros And Cons?
13. Will My Dog Be Put in a Kennel All Day?
Dogs should not stay in a crate or kennel all day. Every dog boarding facility should provide outdoor recreation and play.
14. What Kinds of Activities Are Provided and for How Long?
Dogs thrive when they can exercise and receive mental stimulation. Therefore, dog boarding facilities should provide activities for your pet every day. At Paoli Vetcare, dogs enjoy swimming in the summer, ball machines, and an obstacle course.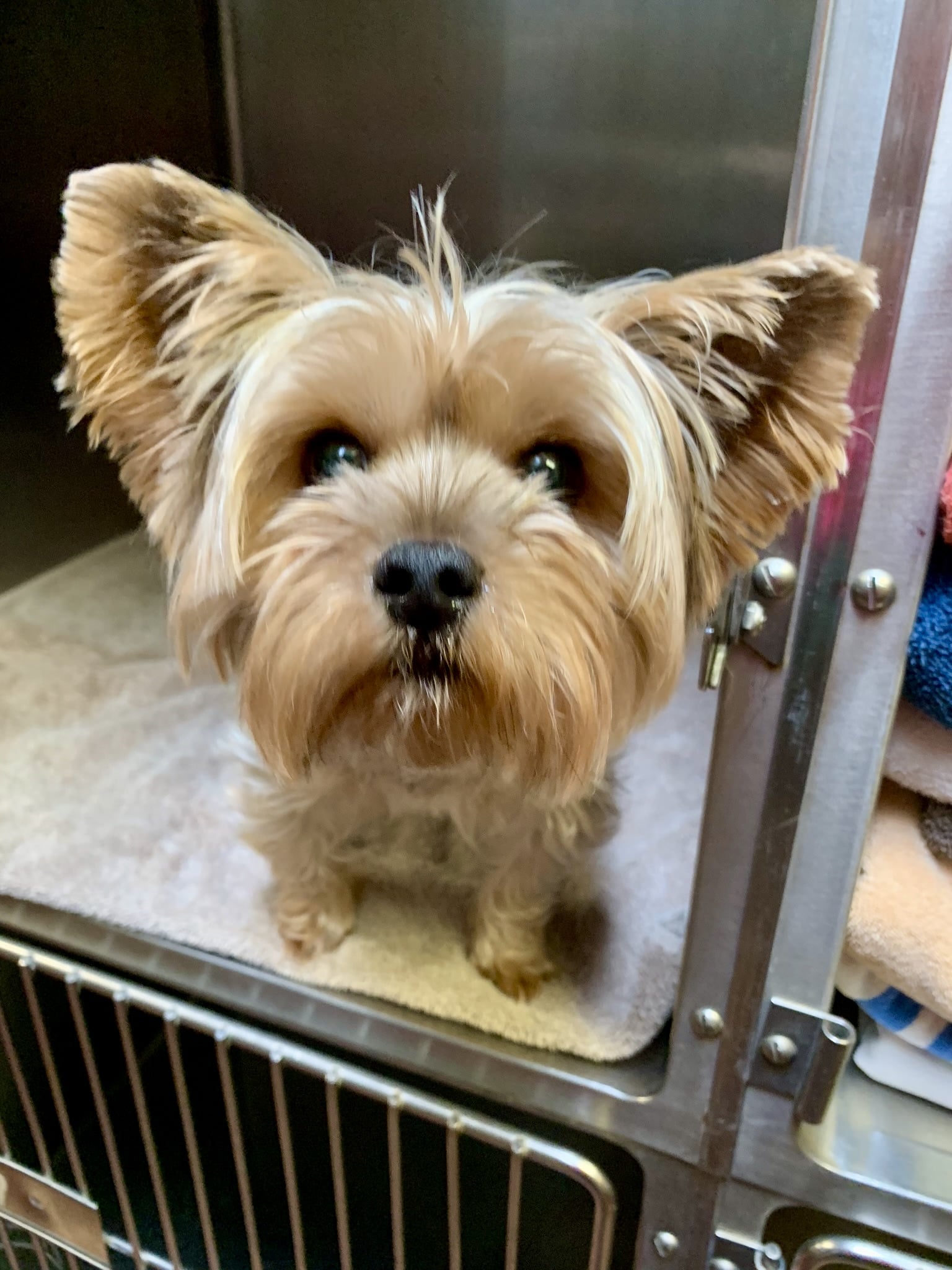 15. Can You Accommodate Dogs with Special Needs?
Always provide details of your pet's health, whether elderly or have a medical condition, before you book their stay. It's safest for dogs with special needs to board at a veterinary hospital.
16. What Additional Services Do You Provide?
Dog boarding facilities vary from basic accommodations and care to luxury spa packages.
17. Can I Take a Tour?
Always ask for a tour to determine if you would be comfortable leaving your pet at the kennel. You can "walk through" Paoli Vetcare via our Google 360 Virtual Tour right now.
18. What is the Facility's Emergency Plan?
Every kennel should have a well-established contingency plan in the event of a fire or similar emergency.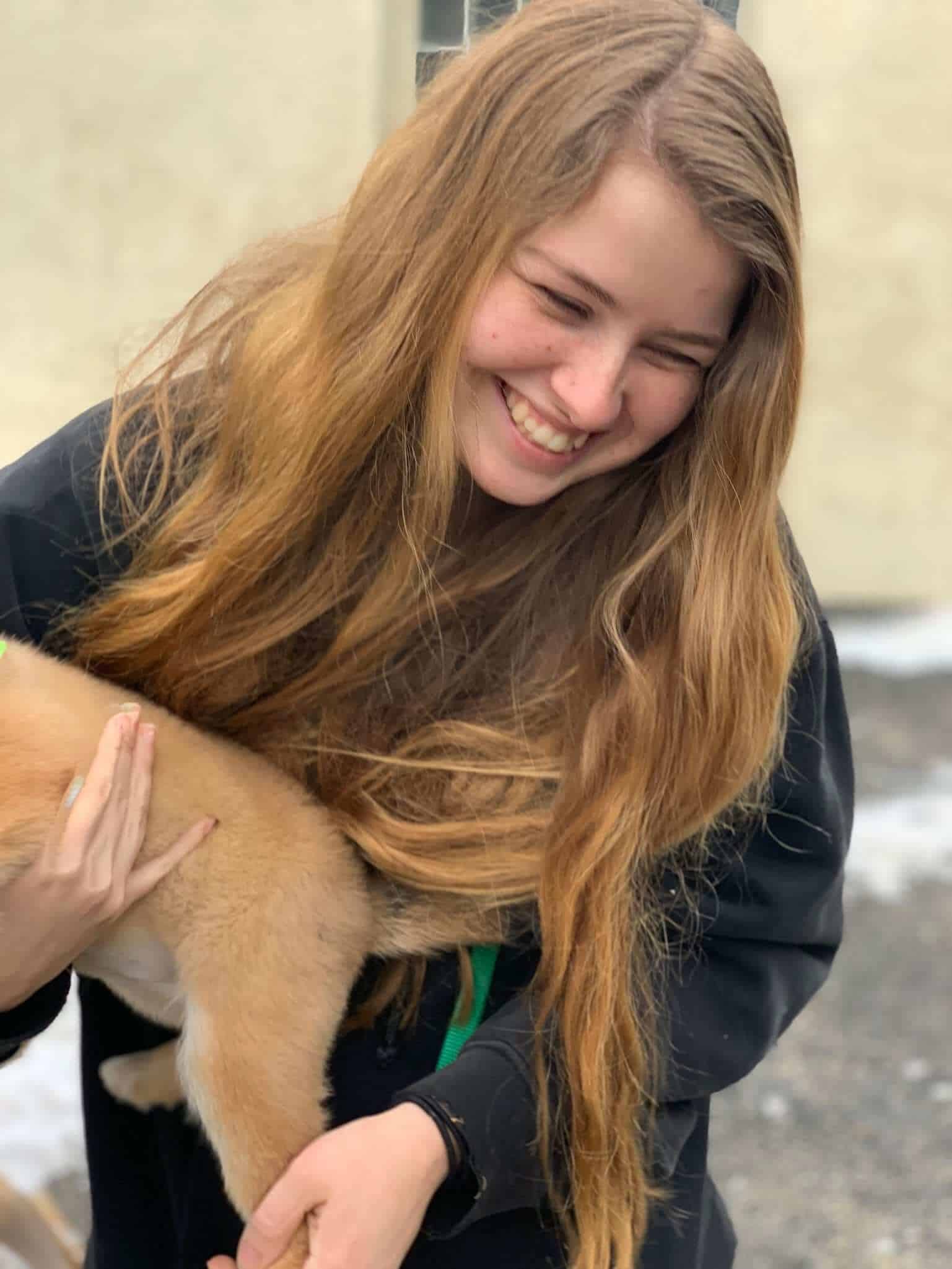 19. Do You Have an Emergency Vet Available?
Even if minimal, there's always a risk that dogs may become sick while boarding. Illness is not usually from  socializing with other dogs and cats, but more often just a matter of bad timing. 
Dog boarding at a veterinary hospital ensures your dog will have prompt, skilled care. If you aren't boarding where there is a vet onsite, find out what their protocol is in case your dog becomes sick or has an emergency.
20. Do You Have Insurance to Cover Eventualities?
Kennels should have sufficient business insurance to cover incidents that may occur, including pet illness, theft, accidents, health outbreaks, and injuries.
21. How Often Are the Kennels Cleaned?
Kennels must be cleaned and sanitized daily, at minimum, to ensure they are safe for dogs.
22. Does the Facility Have Climate Control?
A climate-controlled kennel regulates temperature to ensure your pet is always comfortable. Paoli Vetcare's spacious kennels are all heated and air conditioned.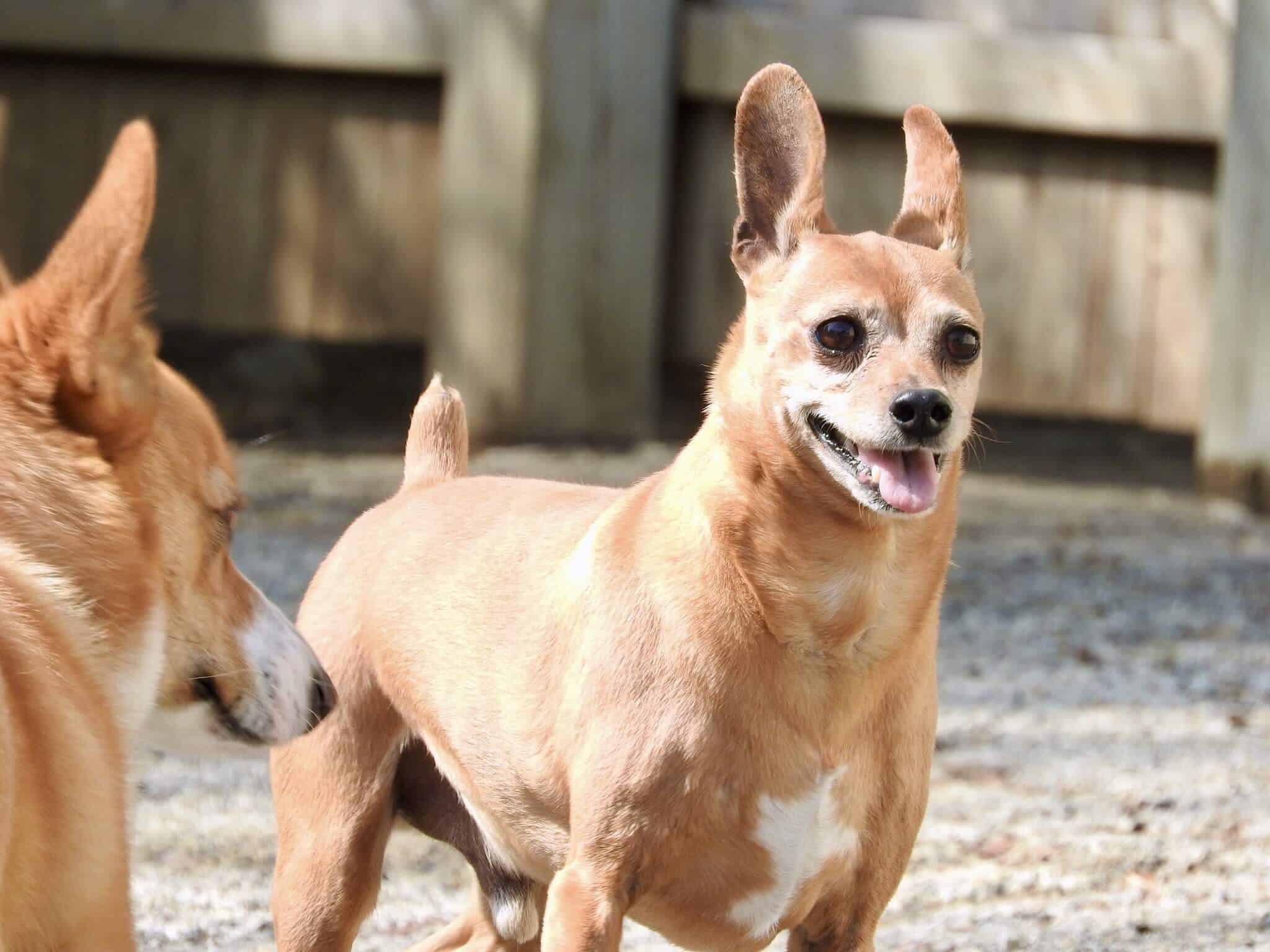 23. How Secure Are the Kennels and Fences?
Fences and barriers within the kennel system should prevent dogs from escaping or fleeing the area. 
24. How Often Do You Clean the Kennel Common Areas and Rooms?
All areas of the dog boarding facilities should be cleaned daily and kept well maintained.
25. Will My Dog Have Access to Toilet and Sleeping Areas at All Times?
Dog boarding facilities should allow dogs to do their business at any time, with the option to retreat to their private crate or area when they want to sleep or relax.
26. Will My Dog Have Access to an Area with No Dogs or People if Necessary?
Communal areas can increase stress levels in some dogs. Therefore, it's vital to confirm if a kennel facility offers a private space to relieve anxiety in pets.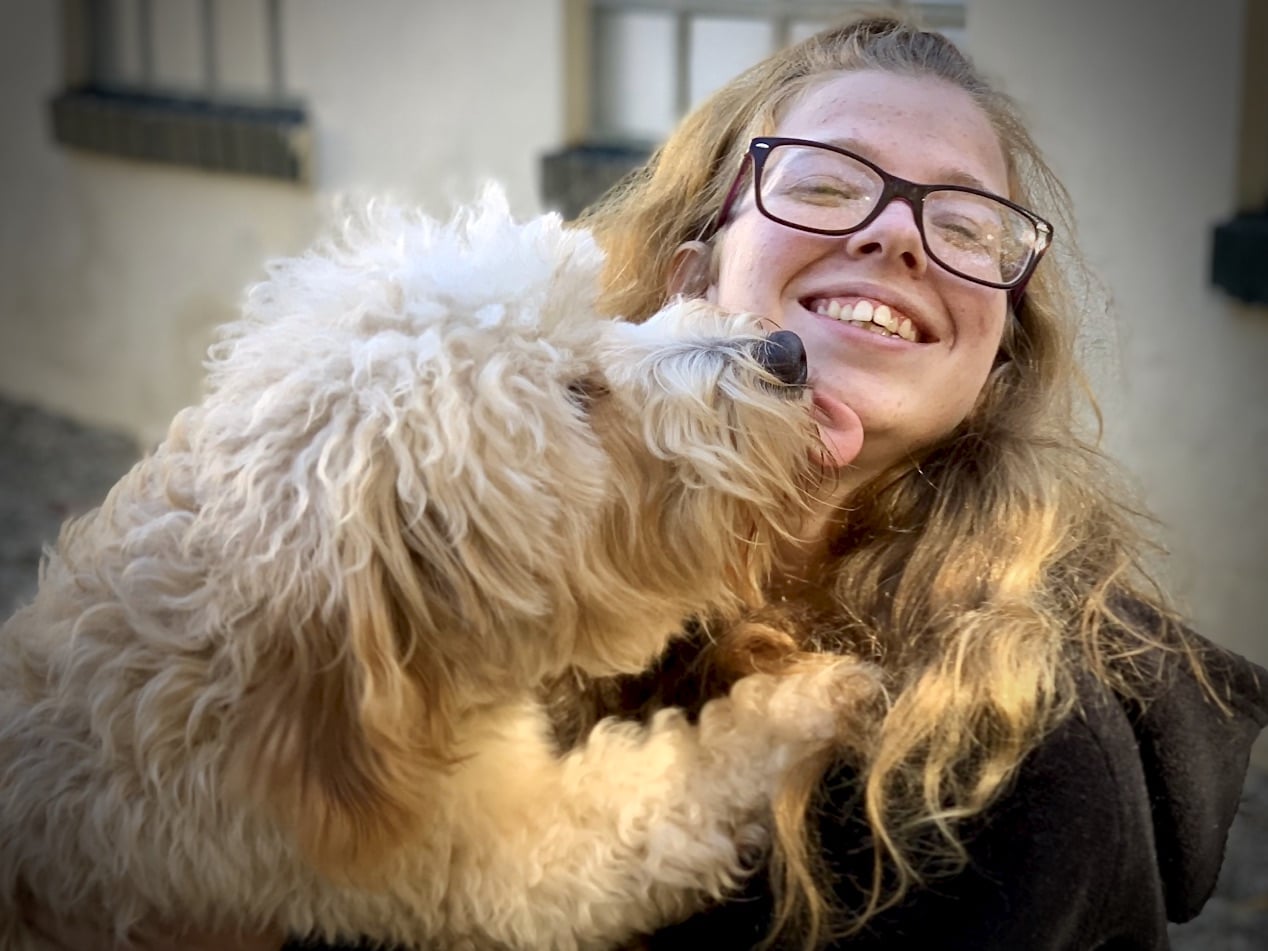 27. How Often is the Drinking Water Changed?
Water should always be fresh and accessible to dogs.
28. How Do You Deal with Dogs Who Have Boarding Stress?
Often, dogs will experience some level of stress during their stay. Paoli Vetcare offers a boarding HEALTH GUARANTEE — free medical treatment for pets — if needed after you pick up. Pets who've boarded at Paoli Vetcare are seen by a vet and treated at no cost to you!
29. Is There Webcam Access to My Dog's Kennel?
This is a great modern feature that's growing in popularity with more kennels so that you can keep an eye on your pet.
30. What Does the Dogs' Itinerary Look Like?
Some dog boarding kennels have a schedule for pets and may offer an opportunity to modify the itinerary to suit your dog's needs.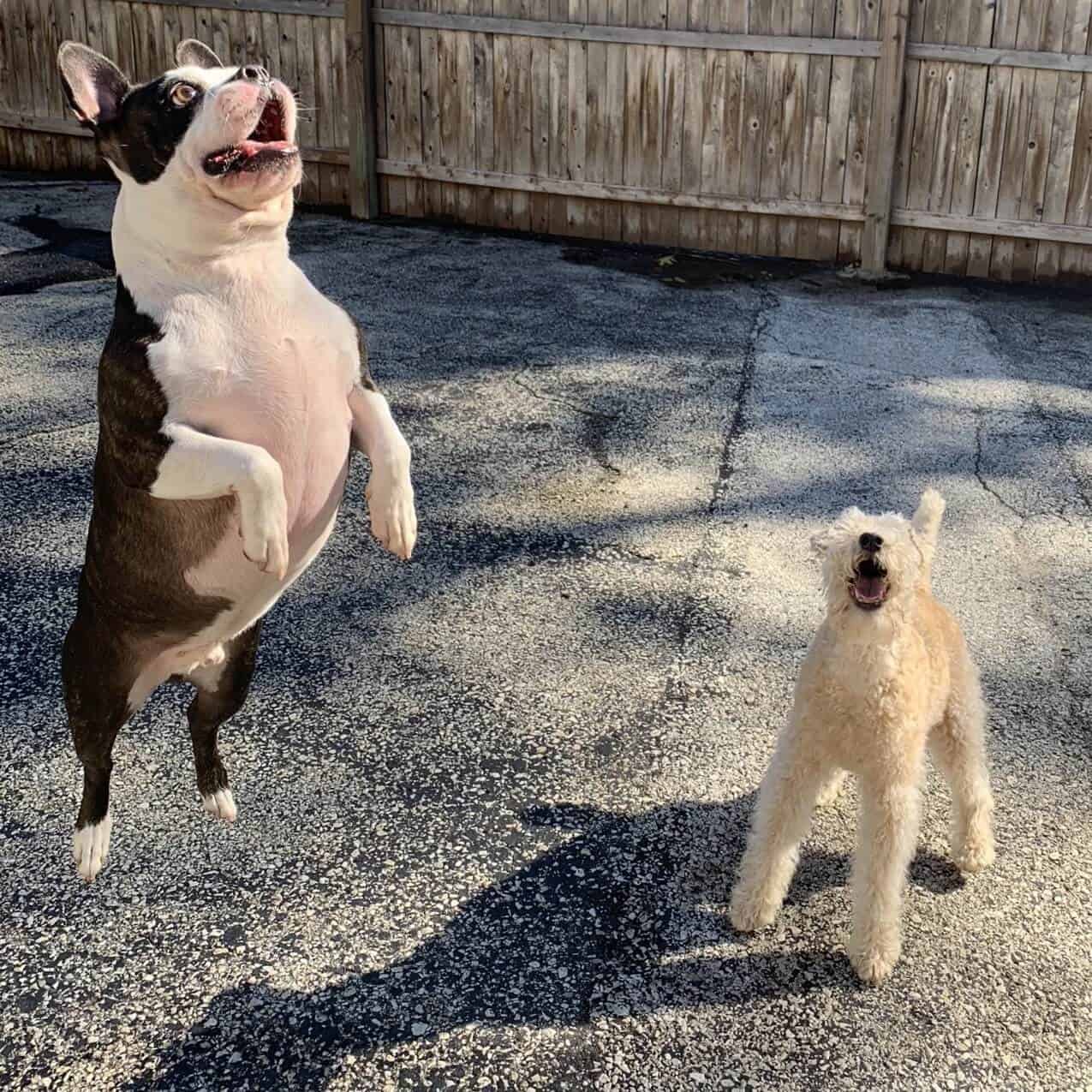 31. How Do You Keep to Each Dog's Feeding and Sleeping Schedules?
Maintaining a regular schedule at the kennel that's similar at home will make your dog's stay much easier and less stressful.
32. Are Dogs of All Sizes Allowed to Run and Play Together?
It's crucial to inquire if dogs of various sizes play or share the same communal space. the key to safety is well-trained and experienced kennel staff.
33. How Present Is the Staff During Play Time?
You'll want to inquire if staff are on-site to supervise dogs during group play times, without being left alone, even for a moment.
34. What Is the Staff to Dog Ratio?
How many staff or caretakers are on site? The ratio of staff to dogs is essential, especially for pets who need lots of attention.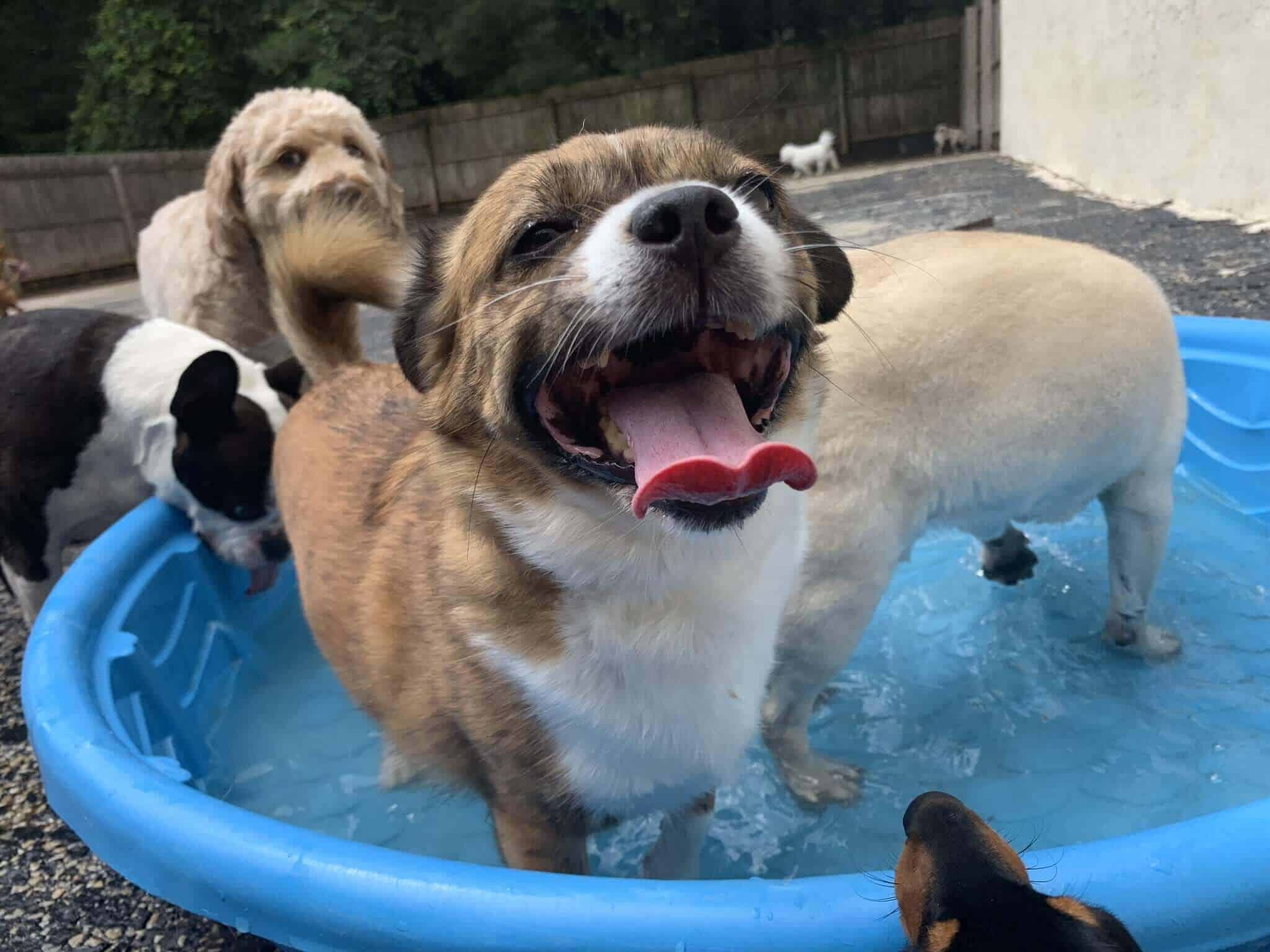 35. Can I Meet the Staff Who Will Be Looking After My Dog?
Many kennels will offer a guided tour and answer questions about the staff and facility's dog boarding practices.
36. Can I Book My Dog in for a One-Night Stay to See How He Likes It?
A preliminary short-term stay is a great way to help your pet become familiar with the facility before you book a more extended stay.
37. What Are the Costs of Everything Involved?
Is the cost of your dog's stay a flat rate? What services do dog boarding prices include? You'd want to find out what the extra fees are for grooming, extra walks, and other services.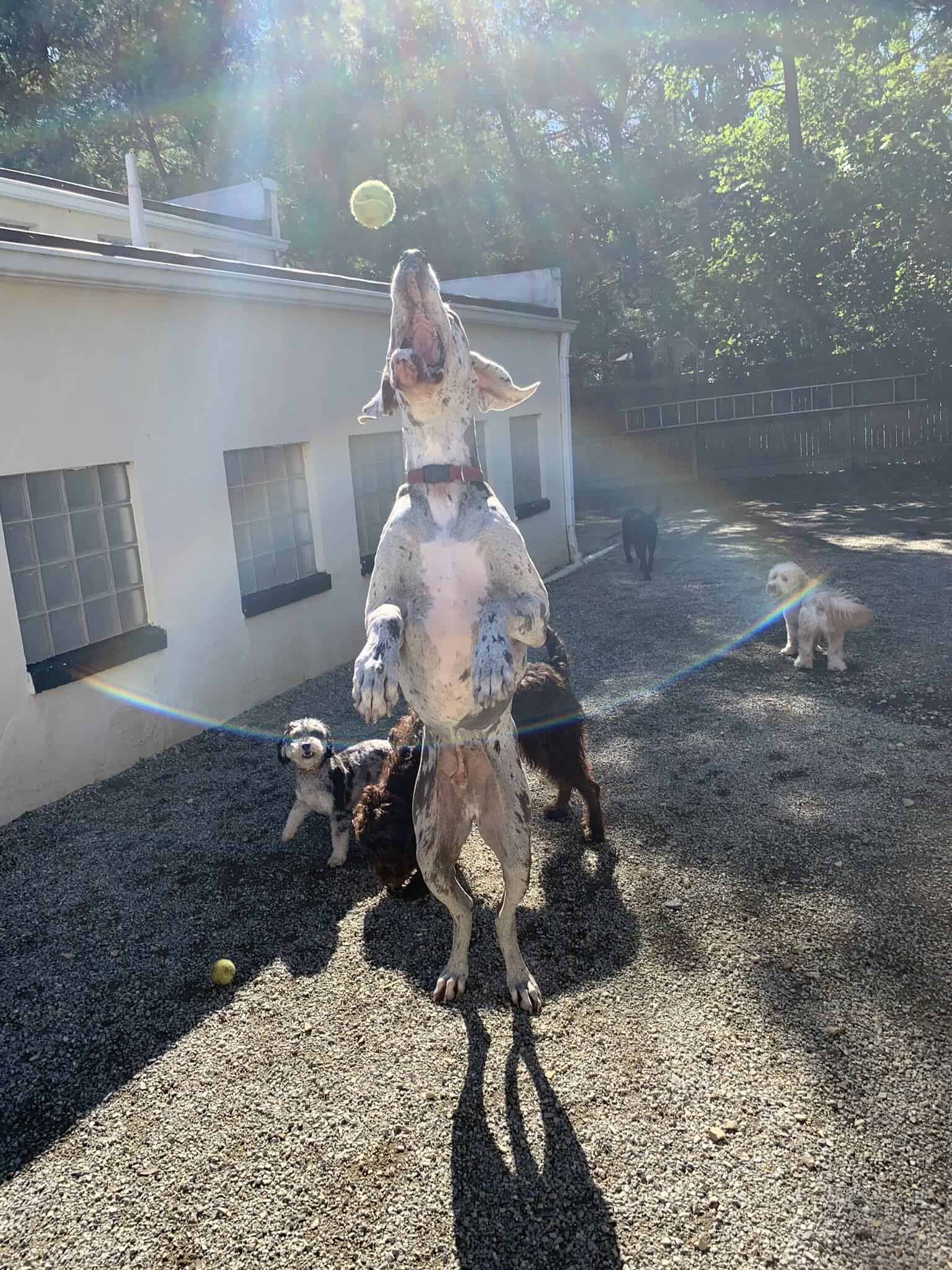 38. Are Any Other Services Provided Like Grooming, Nail Clipping, and Bathing?
Some dog boarding facilities offer on-site grooming and spa retreats for your pet.
39. What Are the Hours of Pickup and Drop Offs?
Most dog boarding facilities will list their open hours online, though it's best to confirm specific drop-off and pickup times before you book.
What Makes a Good Dog Boarding Facility?
Before you book your dog's vacation at a local kennel or dog boarding facility, it's important to do your research on local facilities to determine which place is best suited to care for your pet. 
Ask as many questions as you can. What do I need to know before boarding my dog? What should I look for in a boarding facility? It's also important to read reviews and ratings to find the best place for your pet.
Read the raves about our veterinary hospital, Paoli Vetcare's boarding and daycare services in our Client Reviews and our 5-star Google Reviews.
Consider Joining the Paoli Vetcare Family
We invite you to meet Dr. Jay Rowan — the best-reviewed veterinarian on the Main Line. You can book an appointment online now. If you'd like to support our animal hospital, please shop for your pet food and medications through the Paoli Vetcare Online Pharmacy.