Find Out with "Paoli Vetcare's Guide to Dog Boarding Near Me" — Read it now!
If you don't love the idea of a pet sitter in your home while you're on vacation or at work, dog boarding is a fantastic alternative. With expert dog boarding, you can rest easy that your dog will be able to walk, play, and exercise, eat a diet suitable for their needs and — if you board your dog at an animal hospital — I'll tell you about a lot of perks you may not have thought of before only available at a veterinary facility.
Dog boarding has come a long way from the old kennels of previous decades. With the advancements in dog boarding, some of the terminologies can get confusing, though. What is dog boarding, and what options are available? Let's dive in.
If you are wondering about the cost to board your dog, read How Much Does It Cost to Board My Dog? Some dog boarding kennels — like Paoli Vetcare — offer discounts for long term boarding so be sure to ask if a longer than 2 week stay is necessary.
What Is Dog Boarding?
You may have heard of kennels, but what is the meaning of dog boarding? Dog boarding is any form of supervised care for your dog, whether in a private home, or at a facility such as a kennel, pet hotel, veterinary hospital, or doggy daycare. If you are wondering "How do I find the best dog boarding near me?" — keep reading!
Learn more about how to pick a boarding kennel — 39 Best Dog Boarding Questions
What Is The Difference Between Dog Sitting and Dog Boarding?
Dog sitting typically refers to a pet sitter visiting your house a couple of times per day to let your pup out, feed them, have some playtime or leash walking, and take care of any other essential needs.
Sometimes dog sitting involves your dog going to another person's house, in the past this type of private boarding was usually done by trainers and breeders people already have a relationship with.
With the explosion of the gig economy, you can now find tons of people offering both pet sitting  in your home and overnight stays in the pet sitter's home. Just because someone likes dogs and wants to make some extra money, it doesn't mean they're qualified to safely care for your pet.
It's important that you carefully screen someone offering in-home services as there are no regulations and there have been reports of disastrous experiences and deaths using app-based pet sitting services — even those associated with big name companies like Wag and Rover. Read What Every Pet Owner Needs to Know Before Hiring Someone to Care for their Pet to hear some of these stories.
Unless they are personal friends, it's recommended that someone offering in-home dog boarding provide excellent references and online reviews, proof of insurance, and a recent background check or that you perform a background check yourself.
The term dog boarding is often used when referring to traditional kennels, veterinary-supervised boarding at veterinary offices and animal hospitals, doggy daycare centers, and pet hotels or resorts.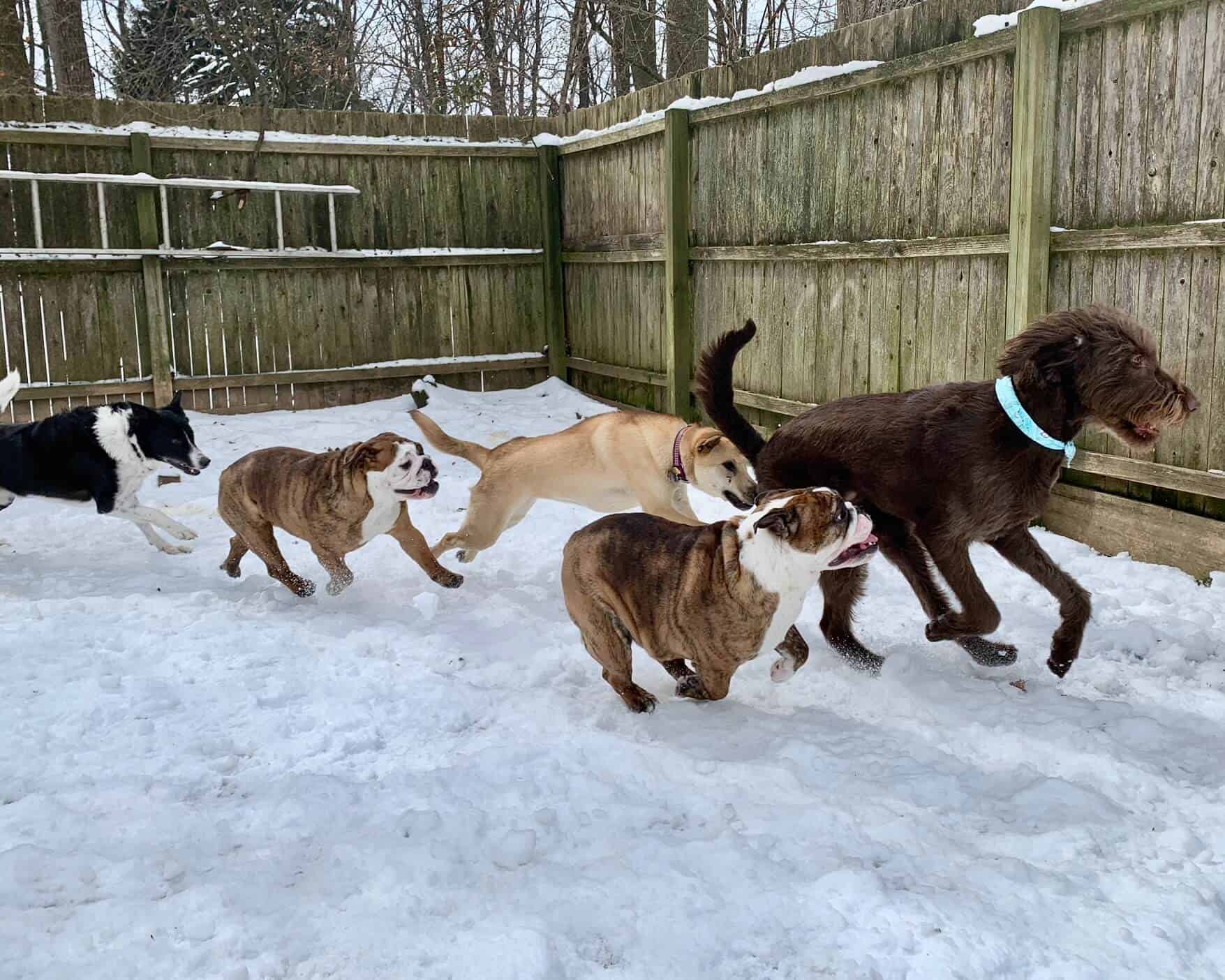 What Does Dog Boarding Include?
Every boarding situation is different. Some traditional kennels provide only the essentials of a comfortable crate or dog run (large pen), food, water, as well as time outside for your dog to exercise and relieve themselves.
At Paoli Vetcare, we have a large boarding kennel facility inside our animal hospital that you can "walk through" via our Google 360 Virtual Tour right now. This is called veterinary-supervised dog boarding and is done at animal hospitals across the country.
With any vet-supervised boarding, your dog should get daily walks, playtime, prescription diets, medication administration, care by trained staff, and immediate access to veterinary care in case of  illness or emergency.
Higher-end places, such as pet hotels, may provide indoor play yards and obedience training and full-service, breed-specific dog grooming services. Some of the most expensive pet resorts have luxury options, such as pet massage, CCTV, and indoor swimming pools.
Why Choose Dog Boarding at Paoli Vetcare?

In my opinion, our vet-supervised boarding and daycare is clearly the best choice for many reasons:

#1 Safety — Your pet is cared for by a trained staff alert for any subtle signs of illness or impending emergency such as bloat or GDV and if a problem does arrive they will be seen by a veterinarian right away. Our play area is securely fenced and your dog will always be supervised by kennel staff.

#2 Peace of Mind — Paoli Vetcare dog boarding offers a HEALTH GUARANTEE — Free medical treatment for pets who develop minor related problems while boarding or after they've gone home. Occasionally, any boarding dog who's stressed by missing their family or being in unfamiliar circumstances can develop an upset stomach, diarrhea, or other minor health problems. Our boarders are seen by a vet and treated at no cost to you.

#3 Skill — Experienced veterinary technicians (nurses) administer all medical boarding treatments and special diets are not a problem. Our technicians pick up on developing health problems early and bring your pet to our veterinarians to be examined if they have any concerns.

#4 Convenience — All reputable boarding facilities will require that your pet be up-to-date on their physical exam and vaccines. If your pet's vaccines are due, our veterinarian can do the healthy pet exam while you're away and call you with the results and recommendations. We often do dental cleanings and minor surgical procedures like spays, neuters, and lump removals while pets are boarding. they're completely recovered when you pick them up and no separate trip to the vet was necessary!

#4 Fun — All of our kennel staff one playing with the dogs!! Boarding dogs are walked outside multiple time per day, play catch, and compatible dogs have a blast with large group playtime in the yard. We even have doggy dress up days leading up to Halloween and Easter.

#5 Doggy Daycare — Our clients and their dogs love coming to Paoli Vetcare's inexpensive Doggy Daycare! Read the raves about our veterinary hospital, boarding and daycare in our Client Reviews and our 5-star Google Reviews. Read: 14 Awesome Benefits of Doggy Daycare.
Other Types of Dog Boarding:
    Boarding kennels

    Doggy daycare

    In-home dog boarding

    Pet sitters in your home

    Dog hotels and resorts
Boarding Kennels
Kennels come in lots of varieties and can house animals other than dogs — there are over 85,000 dog boarding kennels in the US. Most kennels in the United States focus on dogs and cats and rely on knowledgeable, experienced staff to look after your pet while you're away. Be sure to checkout the reputation of any kennel before you make reservation and find out where they will take your dog if they need veterinary attention.
Kennels vary a lot, depending on the location and facility. Some dog kennels will have dog boarding in large cages or runs, while some others may have a connected outdoor pen for your pooch. You may ask for a tour before you make a reservation and some kennels may have their tour posted online.
Find out the kennel's requirements well ahead of the day you plan to drop off your dog. All reputable facilities will require your pet to be vaccinated, especially with the kennel cough vaccination. Plan ahead — make an appointment with your vet to get vaccines updated or to request copies of your records as proof of vaccination to provide to the kennel.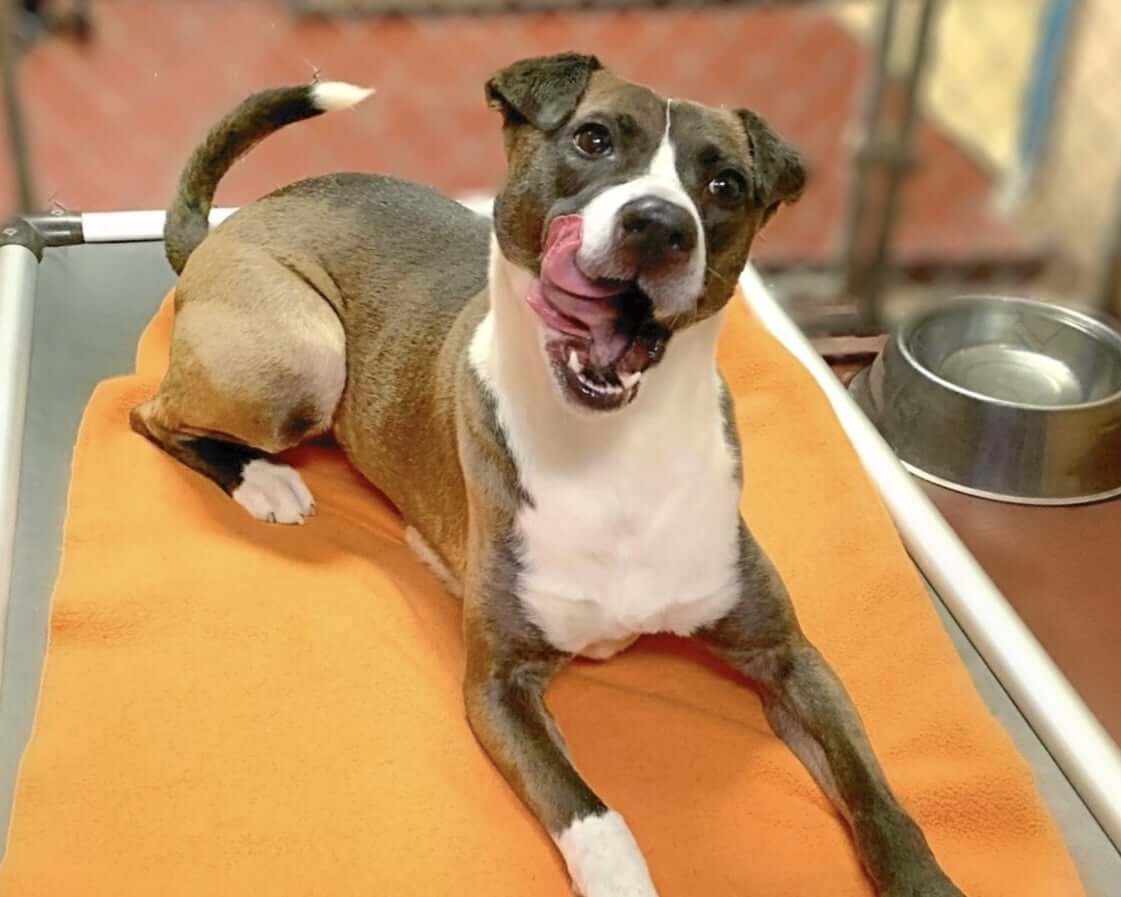 Doggy Daycare
Doggy daycare is about as cute as the name suggests. Much like daycare for tots with working parents, doggy daycare is an option for dogs that need attention during the day while their owner is away at work.
Doggy daycare is ideal if you have a particularly active dog that needs interaction during the day or if your pup gets into trouble without supervision — especially dogs who experience the common problem of separation anxiety — they're disruptive or destructive when left home alone.
Doggy daycare is a fantastic, humane option for those who work unusually long hours. If you have to spend long days at work and don't want to deal with the hassle of a dog walker coming into your home, doggy daycare is an excellent alternative for dogs that are okay being left alone for hours at a time.
In-Home Dog Boarding
In-home dog boarding is an option that blends the comfort of a house with the off-site boarding of a kennel. In-home dog boarding is when you arrange with a pet sitter, trainer, or breeder to have your pup stay in their house, instead of in a traditional kennel. They likely will still be crated sometimes during the day and overnight.
This option is excellent if you trust the individual, and your dog dislikes kennels, but you don't want a sitter coming into your house. Make sure to ask in advance about arrangements in the — hopefully unlikely — event that your dog damages an expensive household item.
If your pooch has tendencies like unwanted chewing or getting into food or garbage, ask about precautions with this, too. Be sure to provide the contact information for your veterinarian in case your dog gets sick or injured.
Be careful to thoroughly check out in-home dog boarders and pet sitters. Read Problems with Pet Sitting Apps Highlight the Need for Cameras, Pet Monitors:
"Unfortunately, an increasing number of pet owners attest that caretakers found on Rover and Wag have been unreliable, negligent and even cruel. CBS News spoke to 14 families who allege that their pets were killed in the care of Rover or Wag sitters; users of both apps said the companies asked them to sign a non-disclosure agreement covering the incidents and/or their settlements. Similar stories are reported by Vox, Outside, The Daily Mail, KTVU and others.
Be sure to provide the contact information for yourself and your veterinarian with instructions on what the sitter should do in an emergency if they can't reach you. Pre-approve paying the costs of emergency medical care and consider leaving them a credit card for use at a 24 hour veterinary emergency center.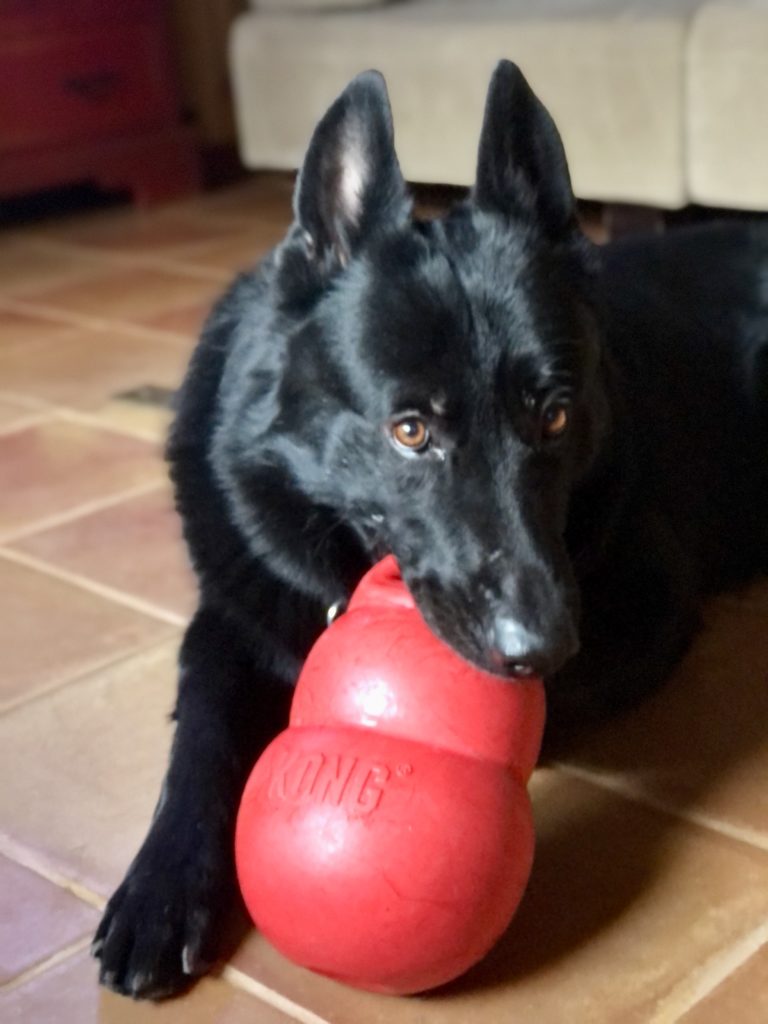 Pet Sitters in Your Home
Pet sitters can be an ideal alternative to kennels for dogs that do not handle unfamiliar environments well, but are okay with being left alone. Be sure to read the section above on In-Home Dog Boarding and take all the recommended precautions — like checking reviews, getting references, and even monitoring with a webcam.
With most pet sitters, you can work out a schedule in which the sitter will come to your home once or twice a day, spend time with your dog — often around a half-hour — let them out, maybe walk them, fill their water, and feed them. 
Carefully evaluate any pet sitter you hire to come into your home. It's best to require a background check and proof of insurance. You'll need to show them how to get in and give them a walk-through of where you keep dog items before they begin working with your pet. Only hire a pet sitter that you feel safe about trusting in your house when you're not there.
Be sure to provide the contact information for yourself and your veterinarian with instructions on what they should do in an emergency if the pet sitter can't reach you. Pre-approve paying the costs of emergency medical care and consider leaving them a credit card for use at a 24 hour veterinary emergency center.
Pet Hotels and Resorts
A pet hotel is a more upscale option for your dog than a traditional kennel. Many pet hotels offer more pleasant accommodations such as better dog beds and more stimulating play areas. Some pet hotels will allow your dog to have playtime with other pups. Just make sure it is well-supervised.
Ask them if they will take your dog to their vet or to your regular veterinarian in case of accident or illness and what their procedure is if your pet needs to go to a 24 hour veterinary emergency center.
Conclusion
If you've never dealt with dog boarding, it's smart to check over tips and a checklist well before you plan to drop off your dog. We have your pup's well-being in mind and staff friendly, expert professionals to care for your beloved pet. Most importantly, we are able discover and deal with any illness, medical or surgical emergency, or accident promptly. If you have questions or concerns about boarding your dog, please contact us today!
Consider Joining the Paoli Vetcare Family
We invite you to meet Dr. Jay Rowan — the best-reviewed veterinarian on the Main Line. You can book an appointment online now. If you'd like to support our animal hospital, please shop for your pet food and medications through the Paoli Vetcare Online Pharmacy.