Get Answers Quickly —
Dog Arrived at Vet with Difficulty Breathing
A North Carolina dog—the first in that state to test positive for coronavirus (SARS-CoV-2)—died due to acute respiratory distress (ARD). On August 3rd, he was admitted to the North Carolina State Veterinary Hospital (state-of-the-art teaching hospital at North Carolina State College of Veterinary Medicine) and he died within hours. The dog's owners notified the staff veterinarian that a family member had previously tested positive for COVID-19. Because in previous cases it appearers pets were infected by their owners, samples were collected from the dog then tested in the vet hospital's diagnostic laboratory and also sent to the United States Department of Agriculture's National Veterinary Services Laboratories for confirmatory testing.
Both tests results were positive for SARS-CoV-2 indicating the dog likely had an active coronavirus infection, but not necessarily that the virus caused the dog's death. Although it's suspicious, given that this is the first reported case in a dog that died directly from difficulty breathing, with no known underlying condition as a possible contributing factor. The dog's symptoms of ARD are very similar to the symptoms of people sick with severe COVID-19 ('CO' stands for 'corona,' 'VI' for 'virus,' and 'D' for disease).
A necropsy—the veterinary term for the autopsy of an animal— was performed in an attempt to determine if and how coronavirus contributed to the dog's death. Results of the necropsy haven't been released. Because of the similarity between this dog's symptoms and a human's symptoms, this situation is more concerning than previously reported cases of asymptomatic dogs or those with only gastro-intestinal symptoms.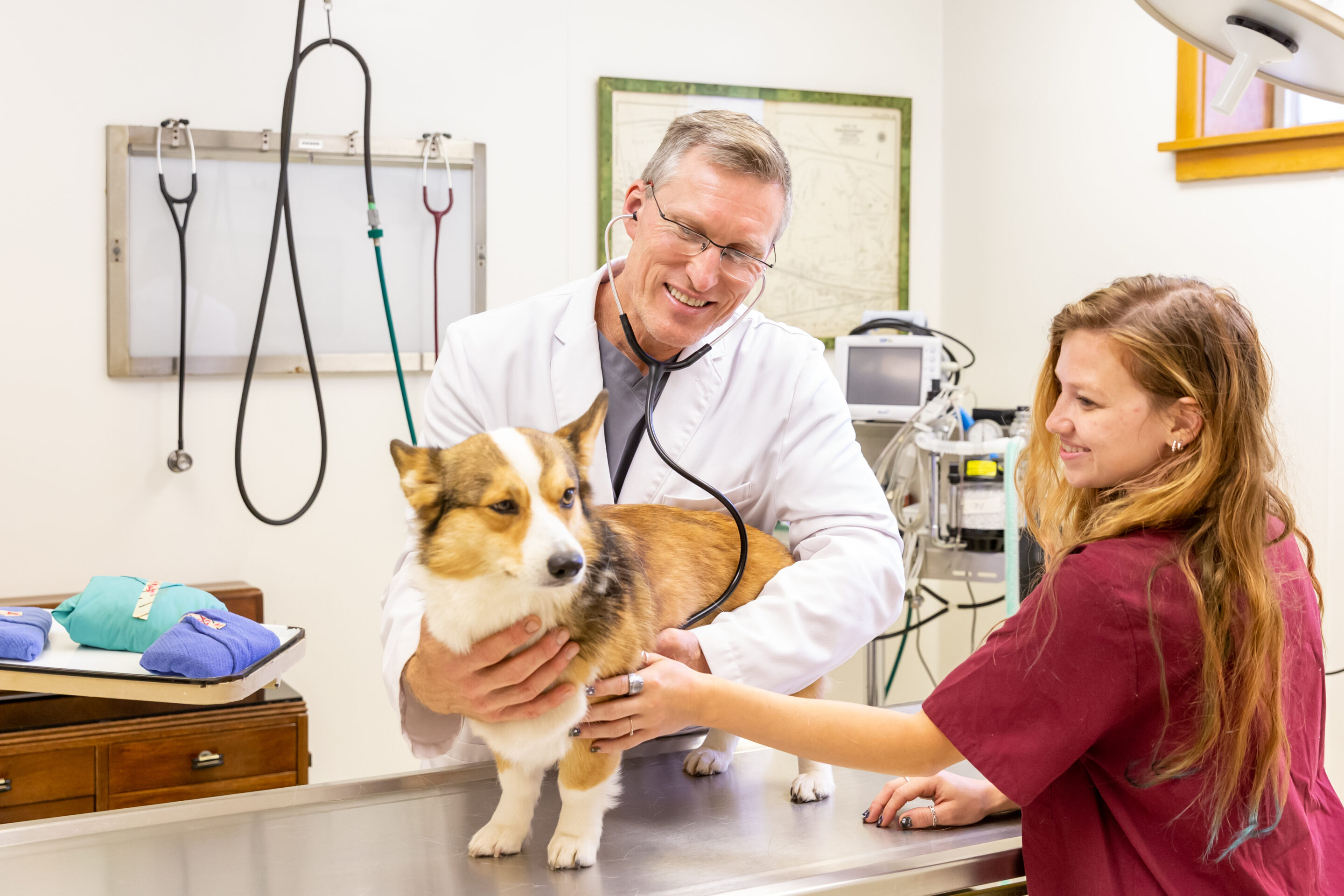 Dr. Carl Williams, a North Carolina State Public Health Veterinarian said, "Based on the information available, the risk of animals spreading the virus to people is considered to be low." Comprehensive information about COVID-19 and pets is available on this page and on the Paoli Vetcare Blog. According to the CDC and the United States Department of Agriculture's Animal and Plant Health Inspection Service, there is currently no evidence that pets play a significant role in spreading coronavirus.

"There is no indication at this time that dogs can transmit the virus to other animals, so there is no justification in taking measures against companion animals that may compromise their welfare," said another North Carolina State Veterinarian, Dr. Doug Meckes. though experimentally, cats have been shown to be capable of infecting other cats. The North Carolina Department of Health and Human Services (NCDHHS) and the North Carolina Department of Agriculture & Consumer Services (NCDA&CS) are closely monitoring the emerging information about COVID-19 and its consequences for domestic animals.
The North Carolina Department of Public Health—in cooperation with NCDA&CS, the dog owner, the dog's veterinarian, and federal agencies—is planning to evaluate other pets in the home to determine if pet-to-pet transmission may have occurred, however unlikely. Establishing whether another household pet was infected by this dog or by the COVID-positive human living in the same house may prove impossible.
Details are Being Withheld
If pet owners are concerned about COVID-19 and the health of their dog or cat, they should contact their veterinarian to discuss the pet's symptoms before bringing them to the vet's office so the vet and their staff can use the appropriate level of personal protective equipment (PPE). At this time NCDHHS officials say, "due to patient confidentiality, no additional information about this case will be provided." Because of the profound implications for public health, it's possible more details will be reported. I will update this post if additional information becomes available.
Can Dogs Die Of Covid?
While Covid remains scary for many humans, infected pets often do not get sick at all. Most pets sick with Covid have only contracted mild conditions and symptoms, and fully recovered. Any serious illness in pets is typically quite rare. Nationally, very few dogs have died from Covid—still, you should practice the same safeties with your pets that you practice with people.
Consider Joining the Paoli Vetcare Family
We invite you to meet Dr. Jay Rowan— the best-reviewed veterinarian on the Main Line. You can book an appointment online now. If you'd like to support our animal hospital, please shop for your pet food and medications through the Paoli Vetcare Online Pharmacy.