Every pet owner wants to ensure their furry friend gets the best possible care.
Sometimes, though, pet owners are unhappy with their veterinarian and must hunt for a new one. Other times, owners move to different towns or even states and need to find a good vet near their new home.
Either way, cutting the cord with a current veterinarian and starting with a new vet can be difficult. Read on for a helpful step-by-step guide on how to switch vets.
1. Deciding if You Should Really Change Veterinarian
Pet owners moving away from home need to find a new veterinarian closer to their new town. However, some owners are not moving into a new home and must search for a different vet for other reasons.
The following are warning signs that a veterinarian may not be the right fit:
They do not consider their client's financial situation
They are not kind to pets or owners
The vet does not disclose information about a pet's treatment
The vet gives incorrect diagnoses 
They do not allow owners to visit their pets
It may be time to switch vets if any of these points resonate. Remember, good pet owners will trust their gut and move on as soon as they feel something is off, and there is no shame in getting a second opinion. Pet owners can get a free second opinion here.
2. Informing Your Vet You Are Going to Breakup the Right Way
Vet breakups are about as easy as any other breakup, which is to say they are not very easy. The best way to do it is in person, as long as everyone is on good terms. Speak with the veterinarian directly about the situation.
Moving owners should tell the vet where they are going. The vet may even have some recommendations for practices in the new town.
Clients with an issue with the practice can be upfront without causing a riff. They can tell the veterinarian they wish to leave because the two are not the right fit for each other.
Either way, be sure to talk with the workers at the front desk so they can transfer the proper records to the new veterinarian. 
3. Picking the Right Veterinary Clinic for Your Pet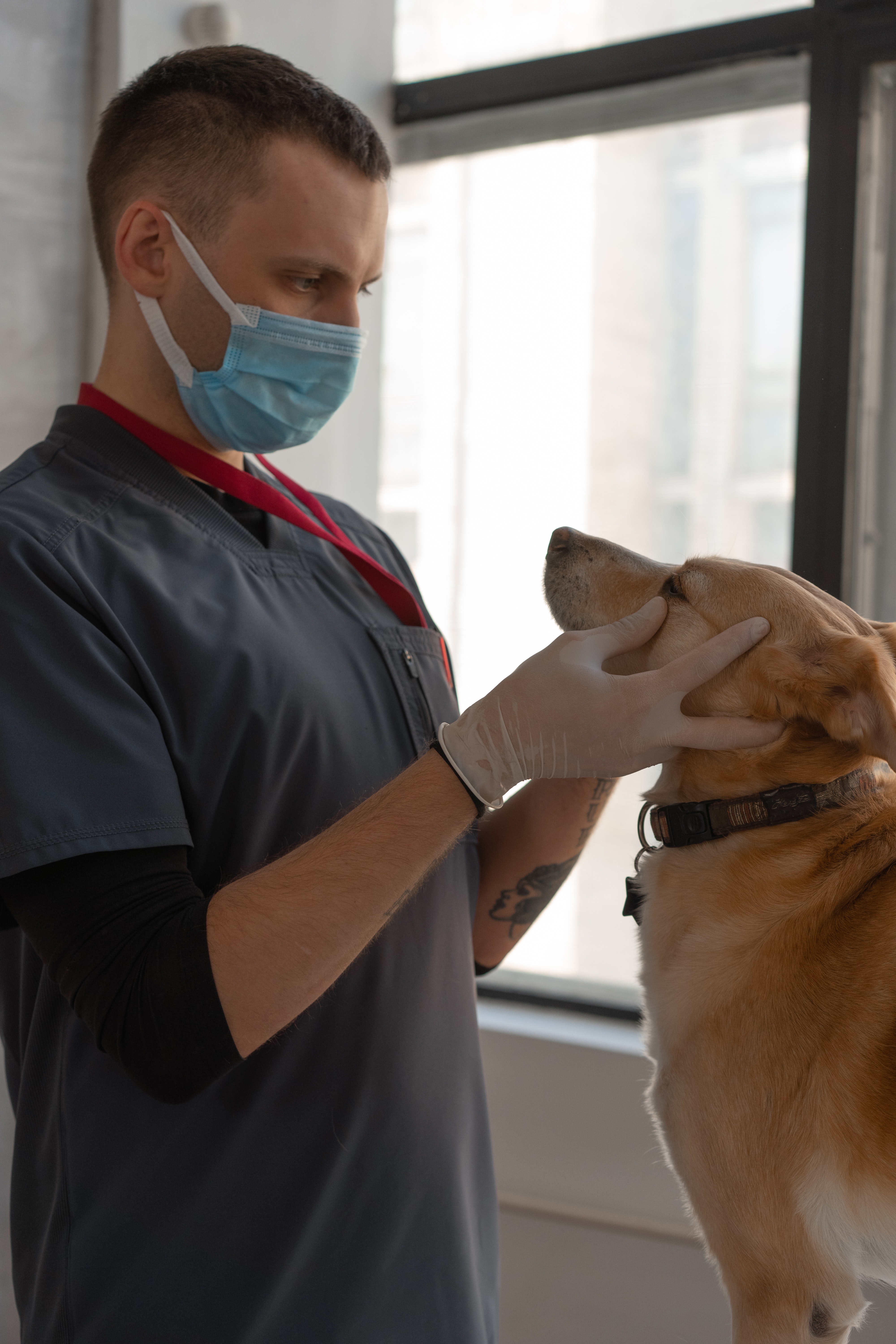 There is no shame in shopping around for the best veterinary clinic. Ask fellow pet owners in the area for recommendations or even consult professionals in animal health about the best practices. Check out the vet's client reviews online. 
Dog owners should find a veterinarian specializing in pooches, while cat owners may seek a feline specialist. Other animal specialists may be hard to find, but if they are around, then pet owners should take advantage.
Ensure that the veterinarian has a proper license to practice veterinary medicine in the state. Do not be afraid to ask questions. Thoroughly vet them by asking about their approach to treatment.
After ensuring the pet is as comfortable as possible with their doctor, consider the price compared to other local practices. Make sure the quality is high if it is significantly cheaper and worth the price if more expensive. 
4. Transferring Your Pet's Vet Records (Medical Documents & Vaccination Schedule)
New veterinarians must have all the records from a pet's previous vet. Otherwise, they will need to start over with diagnostic tests that may not show past illnesses or injuries. The results of old X-rays, blood tests, and culture swabs could help diagnose future conditions.
Transferring vet records seems tedious, but the previous vet's staff can do it digitally with a few clicks. Do not be afraid to ask for printed copies of their records, as these can be useful to have on hand.
Some clients do not know if they will leave the current practice. In this case, get records of every visit as a safety precaution. This way, all documents will be on hand in the event of a switch. 
5. Check In With the New Vet for Any Additional Steps
Every vet has a different onboarding process for new clients. It is worth giving the new office a call to ensure they have all the necessary information.
The vet may want a meet and greet with their new patient, or they may want to talk about a specific health issue. Allergy shots may be on deck if an owner has recently moved to an area with different flora and fauna. The same goes for pet microchipping and updating the chip's address.
6. Going For Your Pet's First Vet Visit
Have an open mind and a critical eye when visiting the vet for the first time. Be sure they are meeting the standards the previous vet did not, but understand they may do things differently.
Keep pets as calm as possible in the vet's office, and trust the doctor's ability to work with them. View the clinic's team information beforehand to have an idea of their expertise. 
It may be time to re-evaluate if a pet dislikes the veterinarian to an unusual degree. Otherwise, become acquainted with the office and learn about the vet's approach to the practice.
7. Evaluating the New Vet in the Short and Long Term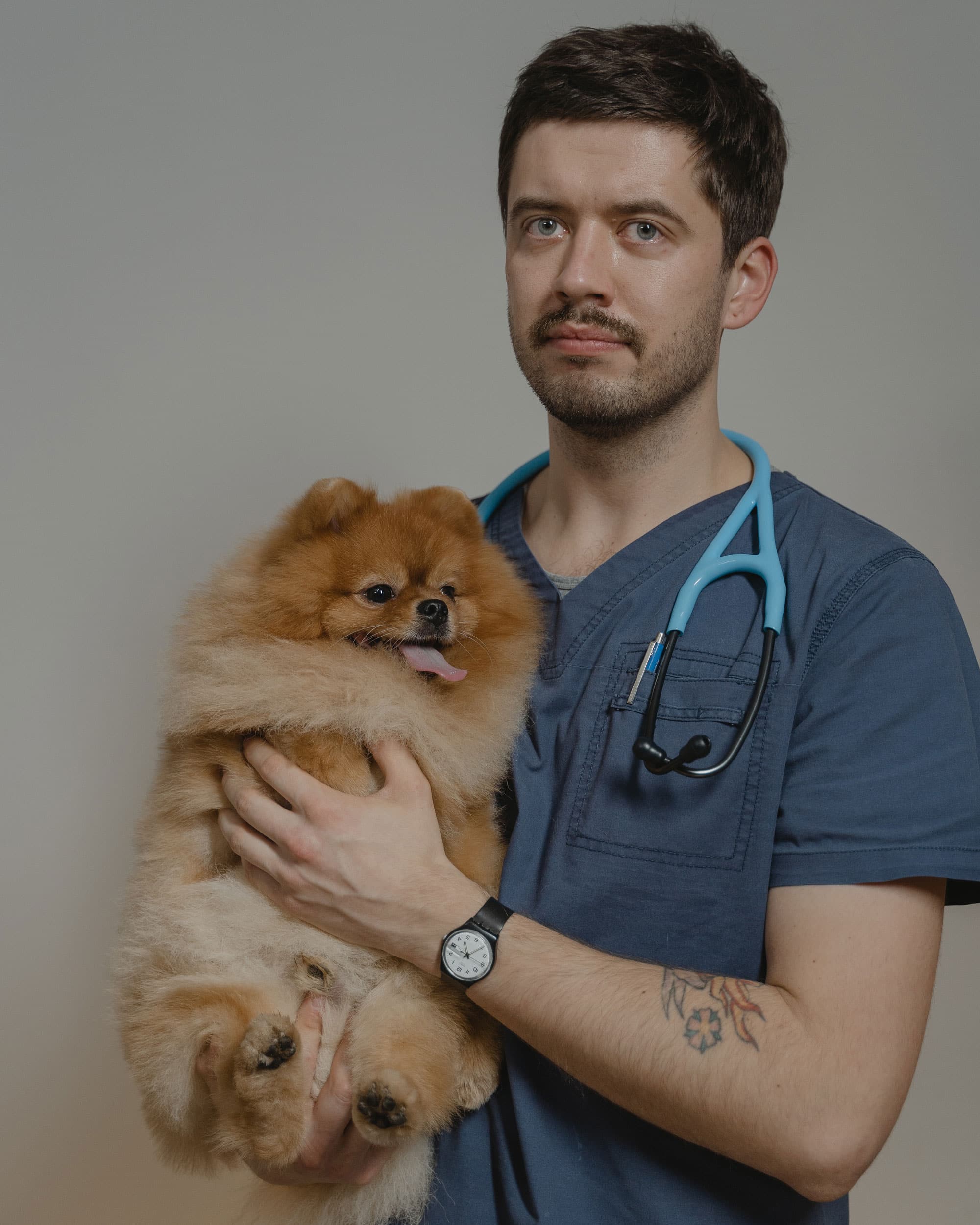 Sometimes, it takes more than a few visits to learn about a veterinarian. Owners should ensure they like their veterinarian after a few months and even years. It is especially crucial to have a good relationship with the veterinarian if a pet has a chronic condition.
Once ample time has passed, the owner and pet can feel safe in their new vet's care.  
Frequently Asked Questions
Below, find the answers to some common questions about switching vets.
How To Find a Good Veterinarian?
Ask for recommendations from local pet owners and look at online reviews to find the best veterinary practice in the area.
Why Is It So Hard To Find a Vet?
There is a veterinary staffing shortage that makes it hard to make an appointment with a veterinarian, especially in areas where there are not many practices. 
Can a Vet Refuse To Give You Your Pet's Records?
A vet can refuse to give a person their pet's records if they suspect neglect or abuse. Otherwise, they can disclose their records and typically have 7-10 business days to do so. 
What Are Some of the Signs of a Bad Veterinarian?
A poor veterinarian feeds clients misinformation, does not consider their financial situation, and is not kind to the owner or pet. Above all, trust a bad feeling about a vet. 
Can a Vet Refuse to Release Your Pet?
A vet cannot legally withhold a pet from its owner if the owner does not pay. However, in instances of suspected abuse, they may refuse to release a pet to its owner, just as a CPS worker would prevent a child from returning to an abusive parent.